iPad Air 4 and iPad Pro 2020 are Apple's newest products in the tablet segment. They both have amazing design and well-crafted features. Since the day they were released, they have become a lot of people's favorite. However, it is really hard to tell which one is better as they have their own unique features
If you are looking to buy one of these tablets, here are some differences between the iPad Air 4 and iPad Pro 2020 that you should know.
Price
IPad Air 4 has a cheaper price than iPad Pro 2020. Specifically, iPad Air 4's price starts at $599 while the Pro model has a starting price at $799
Storage
iPad Pro 2020 have 4 different storage configurations: 128Gb, 256Gb, 512Gb and, 1 TB. On the other hand, iPad Air 4 only has two options for storage including 128GB and 256 GB.
Design
These tablets have quite similar design. Basically, they both have a borderless design. However, the bezels on the iPad Air are slightly thicker than those on the Pro.
The most recognizable difference in appearance between this duo is the color and rear camera cluster. iPad Air 4 has 4 color options of Space Gray, Silver, Rose Gold, and Sky Blue. Meanwhile, iPad Pro 2020 only has 2 color variations of Space Gray and Silver.
Screen Display
iPad Air 4 has a 10.9-inch screen that is slightly upgraded compared to the previous version. Meanwhile, the iPad Pro 2020 has a 11 inches screen. Both devices are equipped with a Liquid Retina screen on an IPS LCD panel with a pixel density of 264ppi. This will offer a clear and sharp color display. However, the visibility on iPad Pro 2020 will be brighter as it has 100 nits more in brightness than the iPad Air 4 has.
The screen on the iPad Pro 2020 is integrated with ProMotion technology with a 120Hz refresh rate for extremely fast and smooth scrolling experience. Meanwhile, iPad Air 4 sticks to a 60Hz refresh rate, which means a less smooth experience. But in return, Apple equipped the iPad Air with True Tone technology and integrated DCI-P3 extended color range for brighter, more realistic colors.
In general, both tablets have bright, smooth screens with good visibility, which can suit any working and entertainment purposes.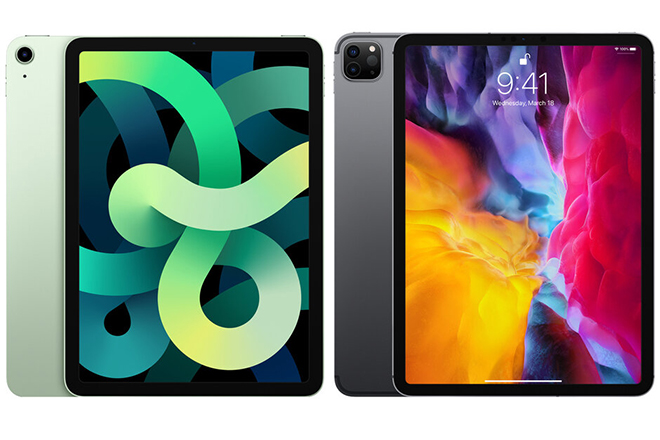 The Specs
iPad Air 4 2020 is equipped with the new A14 Bionic chip, which is also available on the new iPhone 12 lineup. According to Apple, the A14 chip is about 20% faster in performance compared to the A12 Chip in the iPad Air 3th Generation. This is the world's first 5nm process chip with more than 11.8 billion transistors for extremely fast processing. However, that doesn't mean that the A14 Chip is faster than the A12Z Chip in iPad Pro 2020. In fact, the iPad Pro 2020 with A12Z has 8 CPU and GPU cores while the A14 has 6 CPU and 4 GPU cores.
On the other hand, the iPad Pro has 6GB of RAM while the iPad Air only has 4GB. Therefore, you may find that the iPad Air 4 outperforms the iPad Pro in some aspects. But when it comes to processing graphic intense work and playing heavy sized games, the iPad Pro gets the edge.
Security
On iPad Pro 2020, the TouchID sensor will be integrated with the home button like other iPhone flagships. It also has Face ID that uses facial recognition for biometric authentication.
For iPad Air 4 2020, alongside the changes in appearance, there is an integrated Touch ID on the side of the screen. Unfortunately, iPad Air 4 doesn't support Face ID.
Sounds
iPad Pro 2020 has 4 speakers and a Surround Sounds technology to grant a more realistic home-theater experience. Meanwhile, the iPad Air 4 only has 2 speakers with stereo sound support, located at the top and bottom of the device.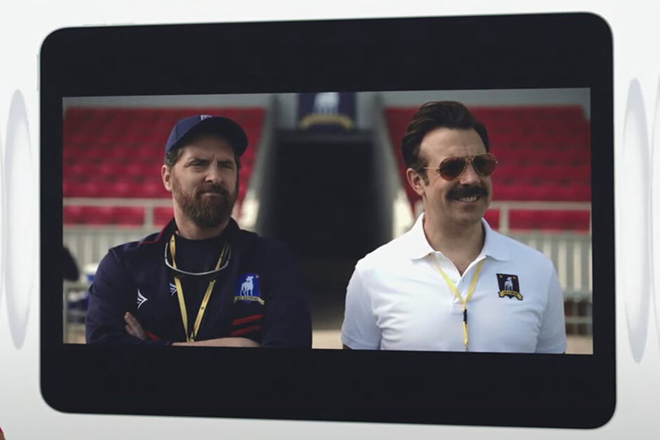 Accessories
Both the iPad Air and iPad Pro 2020 have USB-C connection ports . These ports allow your iPad to pair with your camera, memory card reader, hard drive, and other third-party connectors.
In addition, they both perfectly support Apple's accessories like the Magic Keyboards and Apple Pencil, which allow you to take notes or stretch your ideas directly on the iPad screen.
Cameras
The camera is the biggest difference between the iPad Air 4 2020 and iPad Pro 2020.
The iPad Pro 2020 has a dual-camera cluster at its rear with a main 12MP camera and a 10MP ultra-wide camera. This allows you to take a photo in both normal and telephoto with high quality. It is also equipped with the new LiDAR sensor for a better VR experience. In addition, it also includes 4 LED flashes for low-light photography.
iPad Air 4 is only equipped with a 12MP main camera. It has an anti-shake sensor to keep the camera steady, which eliminates the risk of blurry images. In addition, this camera supports SmartHDR, 4K video recording for beautiful, eye-catching pictures and movies.
Both of them have a 7MP front camera. But the iPad Air 4's front camera only supports Facetime while the iPad Pro 2020's front camera is a TrueDepth camera that supports portrait photography, and Animoji creation.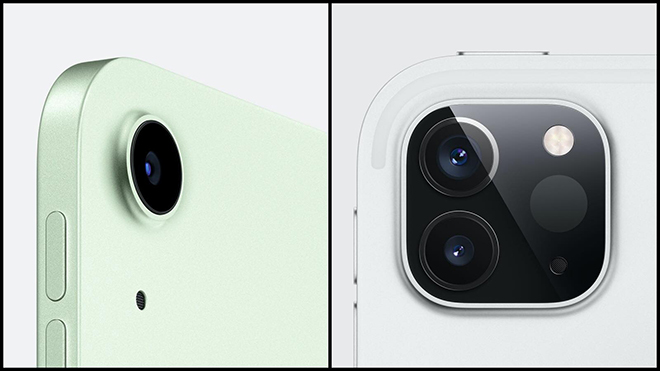 However, You will still be able to film a high-resolution video with high fps on both devices (up to 4k and 240 fps).
The Verdict
In short, here are the keys differences between the iPad Air 4 and iPad Pro 2020:
The iPad Pro has a 120 Hz display. The iPad Air 4's screen has a lower refresh rate of 60 Hz.
The bezels of the iPad Air 4 are slightly thicker.
iPad Air 4 doesn't have Face ID (so there's no Animoji and Memoji too)
There are 2 speakers on iPad Air 4 while the iPad Pro has 4 speakers with surrounding technology. (both offer stereo sound in landscape mode).
iPad Pro is equipped with an A12z chip. iPad Air 4 has a brand new A14 Bionic chip.
The iPad Pro 2020 has a LiDAR camera and an ultra-wide camera.
iPad Air 4 comes in 4 color options while the iPad Pro only has 2 colors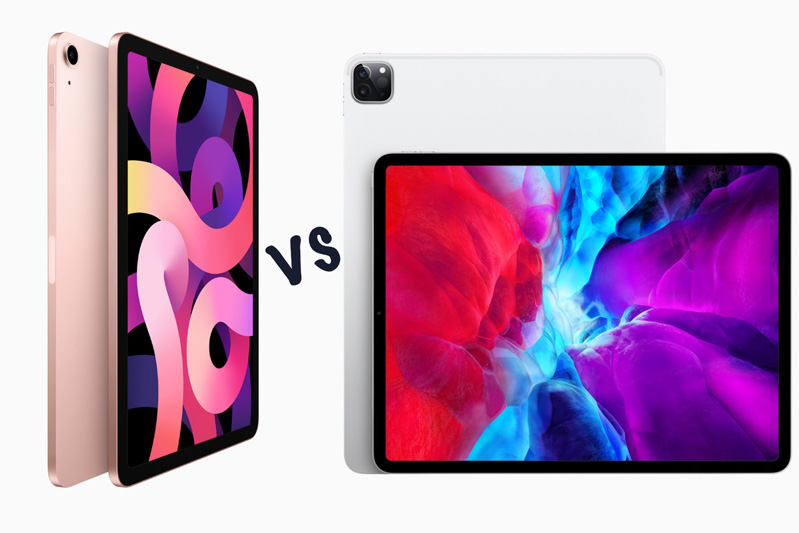 So which iPad are you going for? Let us know in the comments!
Was this article helpful?