There are some Android apps on the market today that even Mac users would like to get their hands on. It might be a game, a productivity app, or you just want to use another Instagram account. Whatever Android apps you want, you can still access them on macOS. Everything you need is an Android emulator. So in this article, we will provide you the 5 best Android emulators on Mac that you can find right now. Let's check them out!
BlueStacks
Price: Free
Overview
BlueStacks is the most popular Android emulator for computers in general. This software has been around on both macOS and Windows for several years and it works well on both operating systems. BlueStacks is built primarily for gamers and it claims to provide a "PC-like" experience for your Android games. In fact, it's among the few emulators that can help you handle any Android's heavy-graphics games with ease. Bluestacks comes with a set of recommended preset controls that are also fully customizable. If you do create custom controls, Bluestacks lets you export these settings so that you can easily share them with your fellow gamers.
BlueStack has been out for quite a long time and it releases new updates regularly, so you'll barely find any issues while using this emulator. However, it's one of the heaviest-sized emulators that you will find on the market. It may take some time to load up due to its size. Besides, it's full of advertisement banners, which make the app even heavier.
BlueStack is free, but you can subscribe to its premium plan for $2/month with different benefits, including ads removal.
Pros:
Easy to use
Stable
Capable of handling heavy-graphic games
Cons
Nox
Price: Free
Overview
Created by BigNox, Nox is another Android emulator that specializes in running games and supporting multiple Android versions. This software also offers multiple tools to improve your gaming experiences such as keyboard & mouse support, automatic key-mapping, automatic clickers, screen recording, and more. Graphic-wise, Nox is compatible with x86 programs and AMD processors. This is very handy for graphics-heavy games available as well as strategy games like Clash of Clans, PUBG, or Fortnite.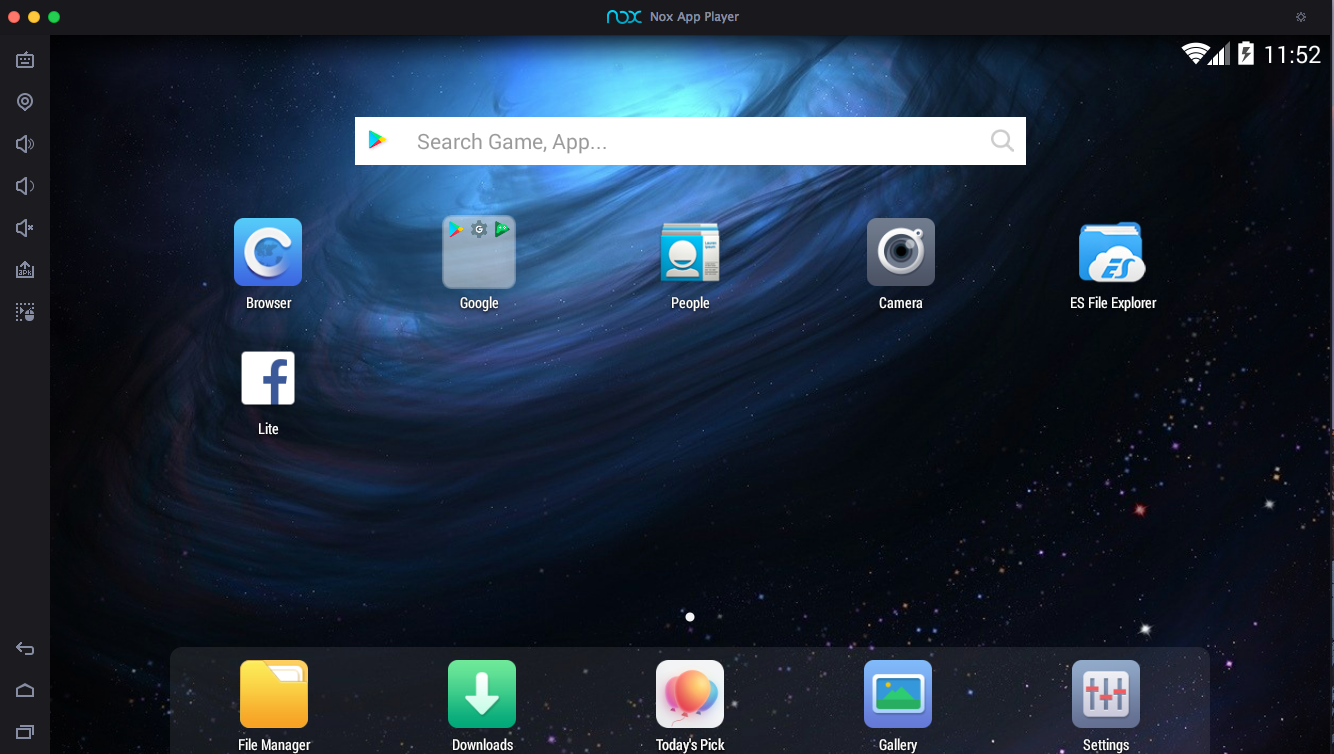 It includes a multi-player mode that allows you to run multiple games simultaneously in different windows. This emulator also supports direct APK installing, which means you can use multiple copies of an app or game on it. These features are amazing if you want to compare different versions of an app or need to grind multiple game accounts.
For a Free app, Nox is extremely easy to download and install. Surprisingly, it contains no ads at all. It is also much lighter in size and consumes fewer resources than BlueStacks. Unfortunately, this emulator does have bugs like freezes, crashes, or sound issues that you may find quite annoying during a game session.
Pros:
Free
No ads
Lightweight
Tools for gaming
Able to handle heavy-graphic games
Multi-player mode
Cons
Android Studio
Price: Free
Overview
If you are an apps developer rather than a gamer, Android Studio is a must-have software for you. Created by Google, this app is considered the official integrated development environment for the Android operating system. Android Studio has everything you need to design and build your own Android applications, while the emulator feature allows you to glance through your creation.
For instance, this app allows you to create an Android Virtual Device (AVD) that have different software/hardware configurations to test your app. You can then run this AVD on Android Studio's emulator to see how your app deals with this configuration. Of course, you can repeat this process across dozens or even hundreds of emulated devices to get the best outcome.
With so many features, Android Studio isn't the best choice for someone just looking to run a few mobile games on their Mac. It's more of a tool for professional developers. It doesn't have as many bells and whistles as the other mass-marketed emulators but it's definitely more stable. Besides, the installation of APK files is somewhat complex and can be time-consuming. On top of that, Android Studio is also famous for being slow, which is understandable as it's packed with features.
Pros:
Extremely Clean and Stable
Include every tool for a developer
Supports Kotlin, Java, besides C/C++ languages.
Cons
Complicated for casual users
Slow and Heavy
Genymotion
Price: Free
Overview:
Another emulator that works nicely with app developers. If you're looking to test your latest Android project, Genymotion is not a bad choice. This virtual machine/emulator offers various tools to help you test your app across a wide range of emulated Android smartphones and tablets.
Unlike Android Studio, Genymotion is very easy to set up and use. In fact, users have 2 ways to run this software on a Mac. If you want to use it as a local app on your Desktop, you can grab it directly from the Genymotion website. In addition, it also offers a cloud-based virtual emulator service that allows you to run and store your project online.
Thanks to the Open LG graphic cards, Gennymotion is one of the fastest Android emulators for Mac that you can find. It allows developers to perform mass testing by creating multiple virtual machines and running them in Parallel. This is an amazing feature that can significantly cut out the times it normally takes to test your app. Gennymotion also features plugins for Android Studio, so you can import/export projects between these two emulators.
Gennymotion is free for personal use, but depending on your plan, you may be charged for each virtual device you create.
Pros:
Great for Developers
Easy to Setup
Fast and smooth
Mass Testing support
Cloud support
Cons
May need a paid license to fully access all the features
ARChon Runtime For Chrome
Price: Free
Overview:
Unlike other Android emulators for Mac on this list, ARChon doesn't need any installation to run. Instead, it is a Chrome extension that allows you to run Android applications right inside the Chrome OS. Therefore, it will save you quite a nice amount of storage on your MacBook.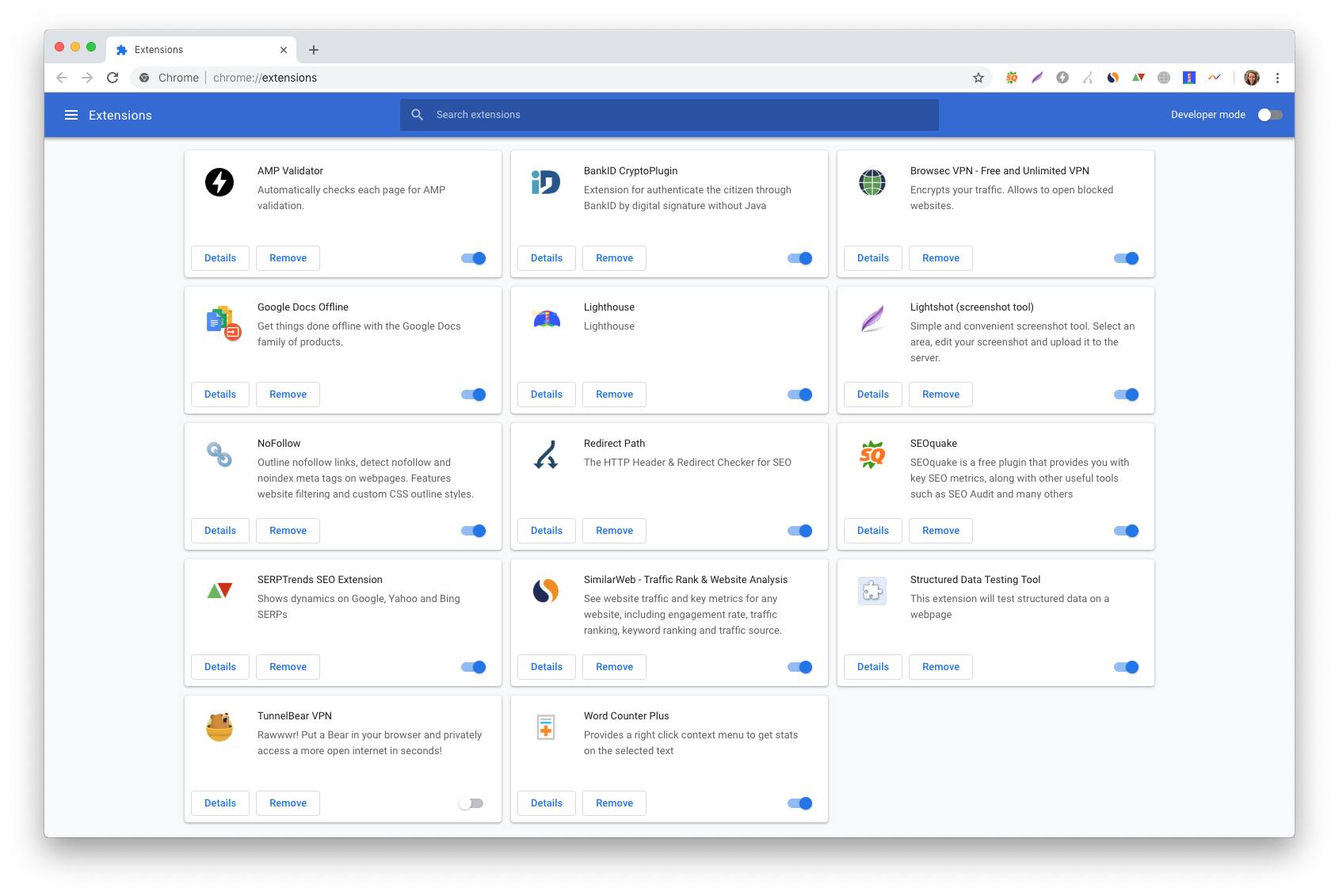 ARChon doesn't offer any fancy features like auto key mapping or keyboard support, so it's not a good choice for gaming. You can still play some simple games that have minimal graphics and operating requirements. The best thing about ARChon is that you can use it to run multiple social media accounts by using their Android version. This is very useful if you are managing some online businesses at the same time. 
Do note that ARChon won't run as smoothly as other emulators as it's only an extension, not an actual software installation. In addition, you won't be able to get apps from the Play Store as usual. Instead, you will have to use APK files from other sources like APK Pure, Reddit, or APK Mirror
Pros:
No installation needed
Save storage
Simple and straight-forward
Good for managing multiple
Cons
Lacks a lot of features
Unstable
Not a good choice for gaming
Require APK files to get apps
---
There you go, now you have our best Android emulators that you will find on a Mac. If you have any questions, let us know in the comments!
Was this article helpful?