On September 15th, Apple has hosted its annual event online to launch news products. Alongside introducing new hardware products like the Apple Watch Series 6, Apple also revealed new services. This including the brand new service: Apple One. So what does this service offer to users? Here are the things you need to know about  Apple One.
What is Apple One?
In recent years. If you want to subscribe to one of Apple's services you normally have to buy them separately. Knowing this inconvenience, Apple has decided to release the Apple One service. It appeared to bundle all Apple's services into one. Therefore, users can use many services at the same time and just pay one amount instead of splitting into multiple amounts as before. Apple currently has a total of six services in Apple One:  Apple Music, iCloud, TV +, Arcade, News +, and Fitness +. The Fitness + is Apple's newest service, which you can buy individually or in the Premier plan of the Apple One.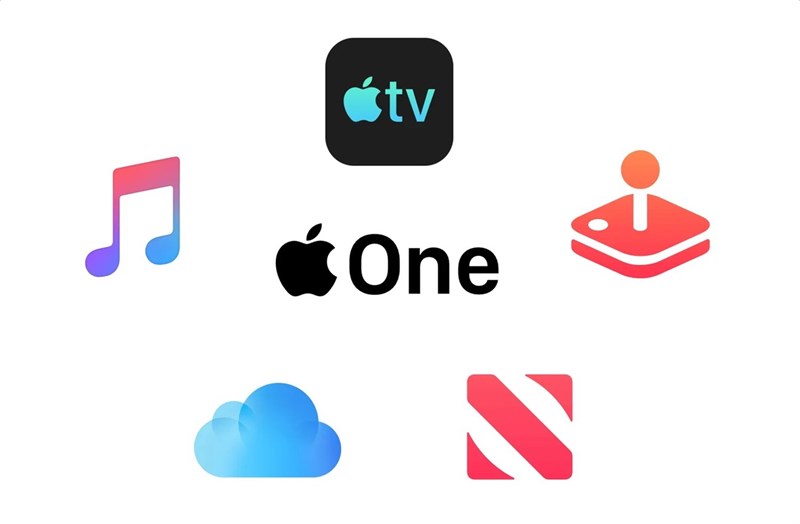 Services That Are Included In The Bundles
Here are a few individual services and packages that will be included in the Apple One bundles
Apple Music: With Apple Music, you get access to over 700 million songs (and live radio), playable on all devices, including Android and a web browser.
Apple TV +: Apple TV + can be played on smart TVs, including devices with Apple TV. This is a broadcast service without advertising including TV shows and movies produced by Apple, called Apple Originals.
Apple News +: With News +, users can access their favorite magazines, such as The Wall Street Journal and Los Angeles Times on iPhone, Mac, and iPad. The service also includes audio stories that you can listen to on the road and are even supported on Apple CarPlay.
Apple Arcade: Apple Arcade is a service that includes games without ads. Arcade has over 100 games for iPhone, iPad, Mac, and Apple TV devices.
iCloud Storage: iCloud Storage is where your photos, videos, notes, passwords, and much more are stored.  Your iCloud account will be shared among your Apple devices, so you can access your data from anywhere.is built into all Apple devices. Apple users get 5GB of free iCloud storage. However, when your free iCloud storage runs out, you'll probably want to expand. Users will pay a monthly fee to get more iCloud storage.
Fitness +: This is the latest service on Apple's newest device list. Users can pay a monthly fee for their own use. Fitness + includes fitness tutorials for all levels, available in the Fitness app on iPhone, iPad, and Apple TV.
How Apple One Works
Apple One bundles up to six amazing Apple services into a single easy subscription. This including three different plans with different options. Choose a plan that's right for you or for your whole family. First is the individual plan, which will offer you the best of entertainment. This plan is including Apple Music, Apple Arcade, Apple TV+, and 50GB of iCloud storage. Next, the family plan lets you share all those services with up to 5 family members plus 200GB of iCloud. And all members have private access to each service, across all their devices. The Primer plan will only available in some countries with all the mentioned services plus Apple News+, Fitness+, and 2TB of iCloud. Apple One will be available on all Apple devices like Apple Watch, iPhone, iPad, macOS, and Apple TV
Price for Apple One
Apple One service combinations will have three different fees:
Personal plan $ 14.95 / month
Family plan $ 19.95 / month
Premium plan: $ 29.95 / month.
Apple One will give first users 30-day free use of services that have never been used before. For example, if you've never used Apple News +, you'll get a 30-day free trial of the service. The fee will be paid automatically at the end of the trial, but you can cancel or change it at any time.
. 
There you go, now you have the things you need to know about Apple One. This new service will officially launch in more than 100 countries by the end of 2020. Make sure to stay tuned for it and let us know your opinions about Apple One in the comments!
Was this article helpful?