Apple introduced macOS Big Sur back in November 2020 as the latest version of the Mac operating system. The new version includes some big improvements and many new features. It also paves the way for Apple to move from Intel-based Chips to the new ARM-based M1 processors. However, as it is still new, Big Sur is not perfect and also has some issues in performance. A lot of users have reported that macOS Big Sur is somewhat more demanding of resources than its processor, causing the Macs to be slow and laggy. So if you are one of the users that are facing this problem, here are some tips to speed up macOS Big Sur.
Make Sure Your Mac Is Compatible With macOS Big Sur
The first thing you should do is check if your model of Mac meets the minimum hardware requirements of Big Sur. This version comes with a bunch of new features that require more powerful processors. So if your Mac is a bit outdated, it will struggle to handle macOS Big Sur. You can use Apple's official guide here to check out the compatibility of your Mac model.
Next, Big Sur is a large-sized update, so you need to make sure your computer is having enough space to run it. Apple recommends having 4GB of RAM and 35.5GB of free space for macOS Big Sur. To check how much free space you have on the disk, go to the Apple Menu>About this Mac>Storage.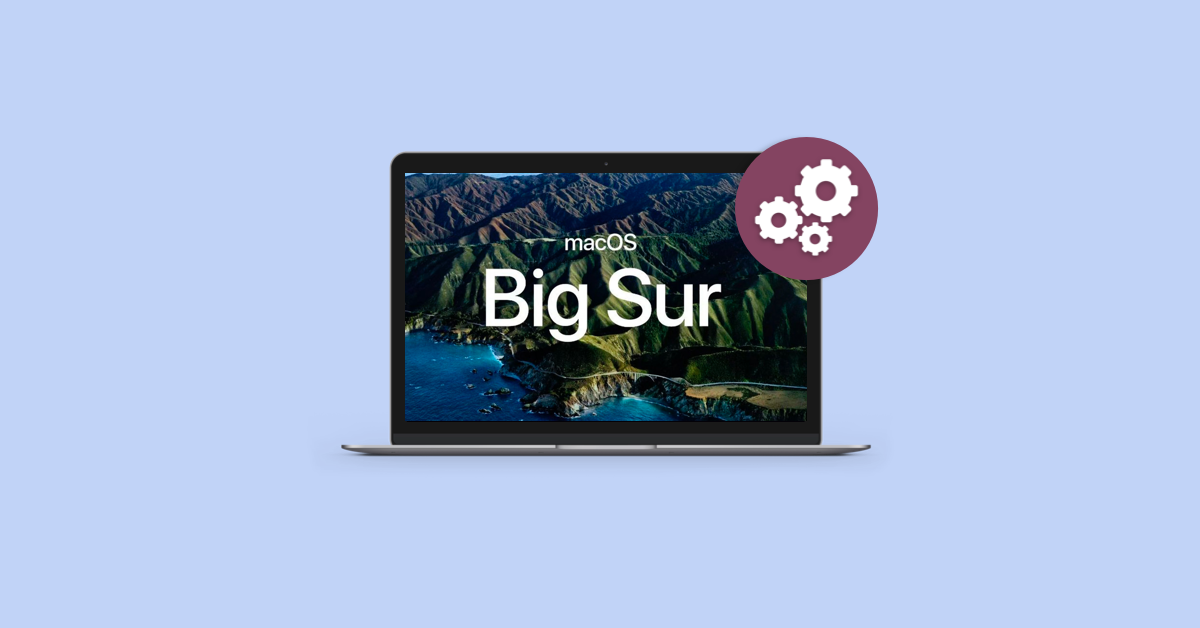 If your Mac doesn't meet the requirements for Big Sur, it's a good idea to stick with an older macOS version.
Check The Running Applications
In many cases, resources-consuming applications are the root for freezes and lags on a Mac. So You should find out if there are any processes or apps that are putting stress on your Mac's processor and kill them off via Activity Monitor. Here's what you need to do:
Open your Applications folder
Select Utilities
Double-click on Activity Monitor to launch it
Click the column labeled CPU at the top of the Activity Monitor's window to sort the running processes by how much CPU they are using
Now let's take a look at the top of this list. If an app is using a large amount of CPU ( more than 20%), it's worth a closer look. In case it is a professional app that requires high computing power to work should be fine. For example, it's normal for Photoshop or Final Cut Pro to take up resources when they are rendering videos or effects. But if you spot other background processes that are using a high CPU cycle level, try killing them and see what happens.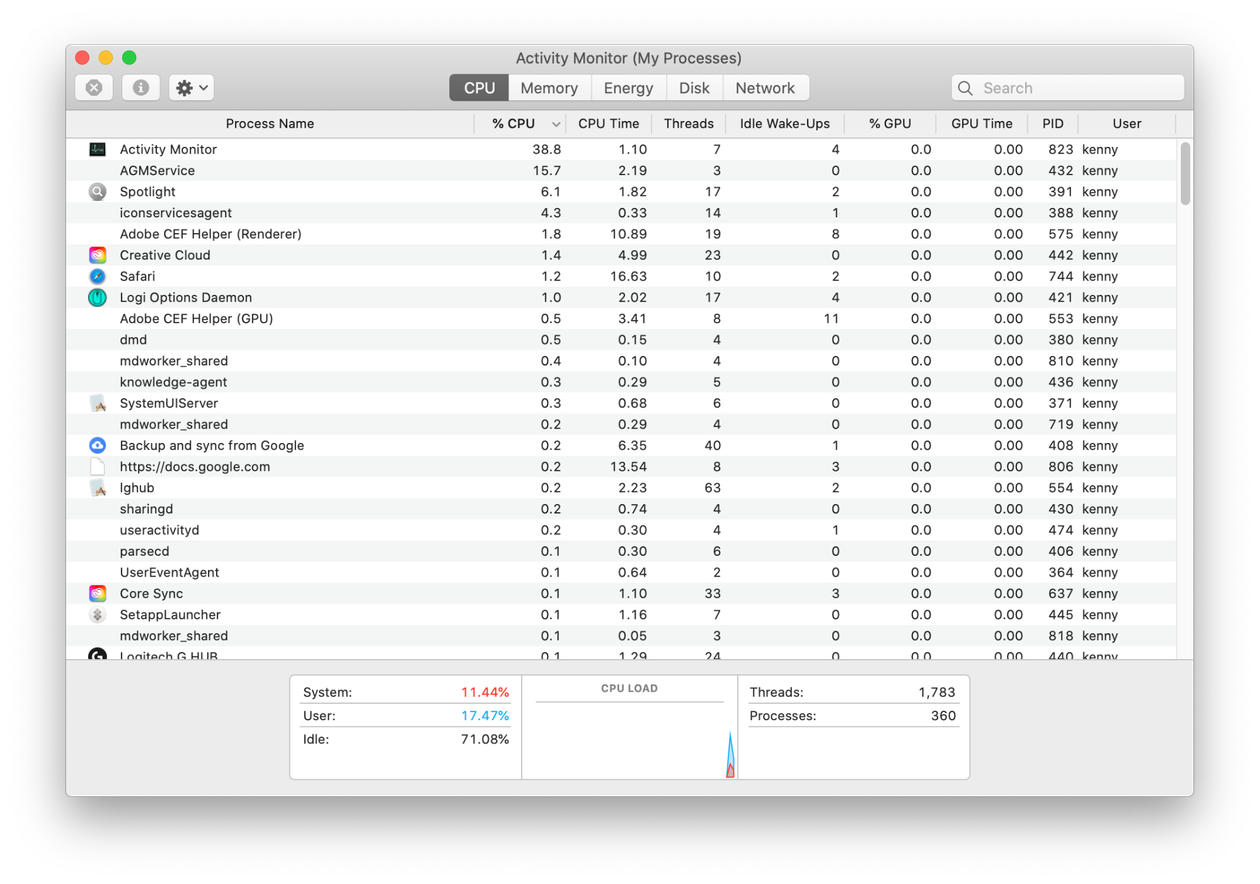 To kill any app with Activity Monitor, simply select it and click Quit Process.
Turn Off Apps Launching on Startup
You may not be aware of how many apps kick off right when you start your Mac up. These programs will slow down the time for your Mac to boot up. They also take up a fair amount of RAM and CPU as well. So if you are having a slow startup in Big Sur, you need to shut those apps down to reduce the booting time.
Here's how to do so:
Click on the Apple menu and choose System Preferences.
Select Users & Groups.
Choose the account you're currently logged into.
Click on the padlock and type in your password.
Switch to the Login Items tab.
In this section, you will find all the auto-run on startup programs of your Mac. Now to stop a specific program from launching at start-up, press the "-" (Minus) button next to its name.
Force Quit Any Unresponsive App
Sometimes the app you are using may stop working and become unresponsive. This happens on all the macOS versions, and Big Sur is no exception. As you are unable to close the app normally, you have to force close it instead. Luckily macOS does provide the tool for this task: the Force Quit menu. To access this tool, press Option+Command+Esc then select the app you want to close and click the blue Force Quit button.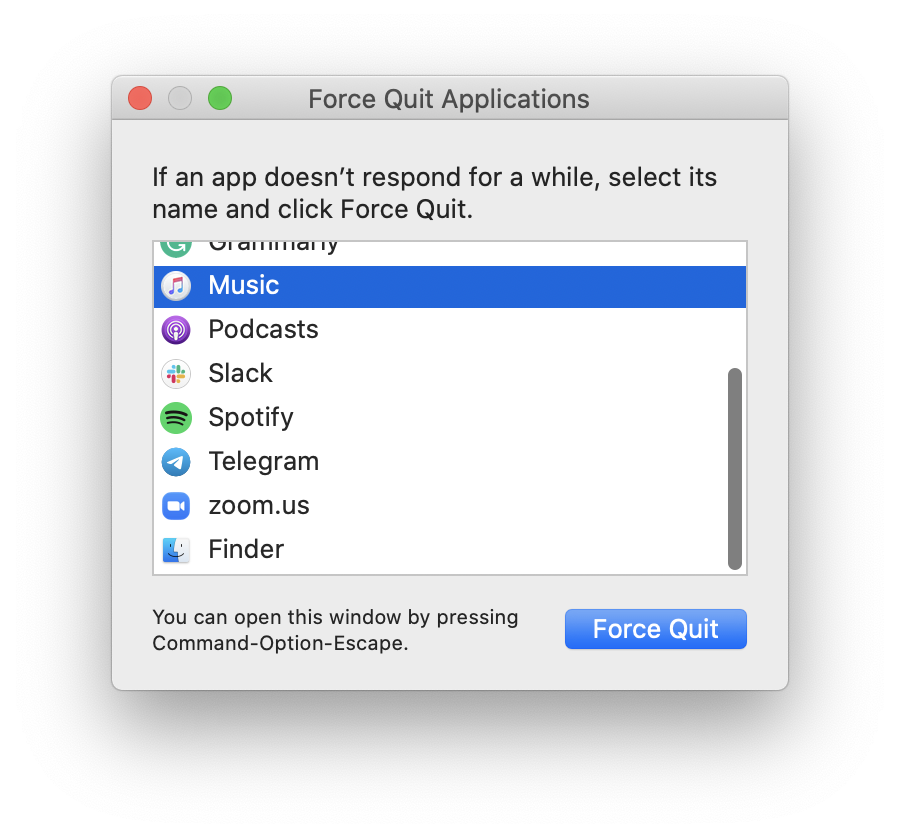 Update Your macOS
Like every version of macOS, iOS, and iPad OS, Big Sur is also regularly updated by Apple. The new software updates come with improvements in performance, security, and also fixes bugs. Those fixes and improvements will help your Mac run more smoothly, so make sure you keep your macOS up to date.
To check and download new software update for macOS, you need to:
Open Apple menu
Go to System Preferences
Select Software Update
If there is an update available, click Update Now.
Update your apps
There may be a chance that your apps will become incompatible when you upgrade your Mac to macOS Big Sur. However, app developers are still rolling out updates to their apps in an attempt to stabilize the overall performance. So make sure all of your apps are up-to-date.
For native apps, you can easily update them via the Mac App Store. If you don't want to do this manually, you can turn on Automatic Updates by going to the App Store menu>Preferences and check the box next to Automatic Updates.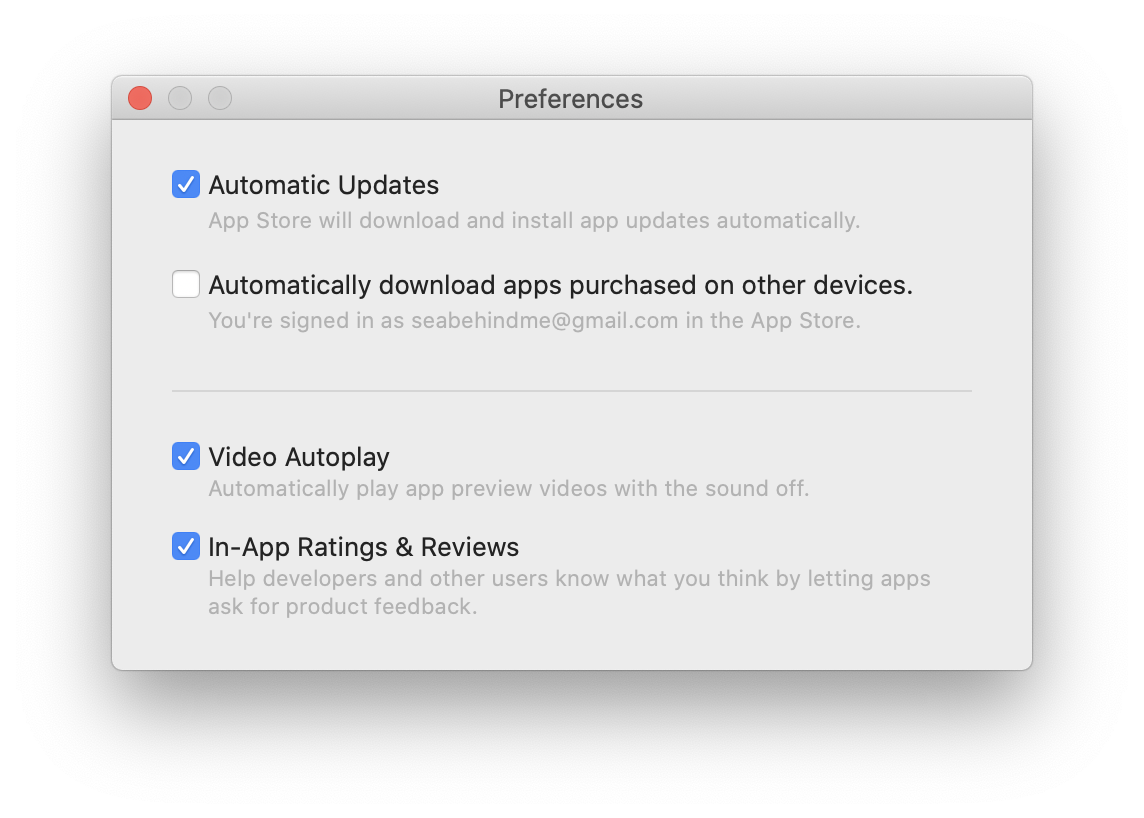 For non-App Store apps, you will have to check for their updates manually on the developer's sites
Check If Apple Service Is Working
Many users reported that their appl applications were slow to load on macOS Big Sur 11.01. This problem showed up on the first day of the Big Sur release. It was later addressed by an Apple developer. So if your programs are slow/laggy after you update your macOS, you should go to the Apple Support system status page to check whether Apple services are working correctly.
Try resetting SMC
System Management Controller (SMC) is a subsystem of Mac computers based on Intel's platform. SMC has the role of managing system temperature, battery charging, graphical display processing, startup and shutdown, and much more. Therefore, resetting SMC is a popular troubleshooting method to fix macOS problems. There is a chance that it will speed up macOS Big Sur as well.
Different Mac models have different ways to reset SMC. You can check out our guide here to find the right method for your Mac
Reinstall Big Sur if nothing else works
If other methods are unable to speed up macOS Big Sur for you, reinstalling the OS may be the solution. Before you consider reinstalling macOS, make sure you've made multiple backups for your data.
Now to reinstall macOS, you need to boot your Mac into Recovery Mode:
Turn off your Mac completely by holding down the power button.
Hold down Command + R, then press the power button again.
Now you will see the macOS utility screen, let go of all the buttons.
Select "Reinstall macOS" to have your Mac automatically download the latest macOS installation files and reinstall its operating system.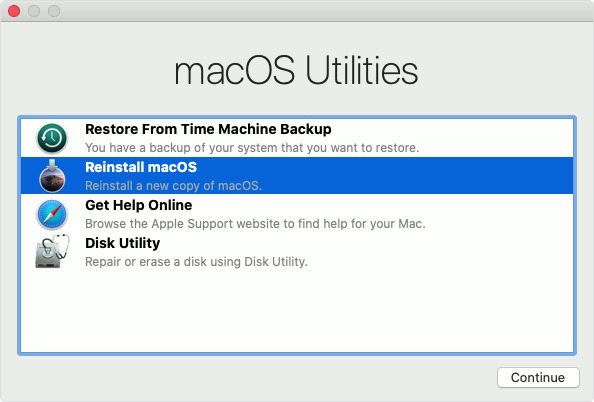 ---
There you go, now you have our tips to speed up macOS Big Sur. If you have any questions, let us know in the comments.
Was this article helpful?