iPhone 12 has been available for more than a month. But we have started to hear some of the issues users are facing with Apple's latest iPhone model, notably the display flickering issue, overheating issue, or Bluetooth issue. Some iPhone 12 users recently claimed that they are experiencing excessive standby battery drain. 
iPhones are known for their amazing standby battery life. Normally, they tend to lose around 1-2% even after remaining idle for over 8-10 hours. However, iPhone 12 users are experiencing a standby battery drain of as high as 20-40%. So what is the cause of this problem? And how to deal with it? Here is what we know so far.
The Story So Far
According to reports, some iPhone 12 users are having an issue of unusual battery drain on their new iPhone model. Of course, the battery drain is not something new when it comes to Apple iPhone. Installing new apps and data loading in the background can drain your iPhone battery a little bit. However, users in Apple's Community Support forum are reporting a dramatic battery drain even after they put their iPhone in Low Battery Mode or set the device to standby.
Specifically, username Master26A on the Apple Communities forum stated that their iPhone 12 Pro battery run out quickly even on Standby Mode. They claim that they have been experiencing battery loss of about 4% (per hour) on standby since late October. The user wrote:
Since then, the thread in Apple's support forums have been filed with over 1,000+ complaints from iPhone 12 users experiencing the same issue. Several topics found on Reddit also include complaints about this issue.  Some users even claim that they are seeing between 20 and 40% loss of battery overnight. On top of that, the issue doesn't seem to belong to a specific model and it happens on all 4 iPhone 12 variations.
What Could Be the Cause?
Unfortunately, there is no specific explanation for this issue yet. It's unclear that the issue comes from a software problem or a malfunction in hardware. Some users blamed the 5G connectivity for causing this issue. However, this theory has been denied as other users are experiencing battery drain over Wi-Fi as well. Furthermore, some testers have put their iPhone on airplane mode but the issue still persists.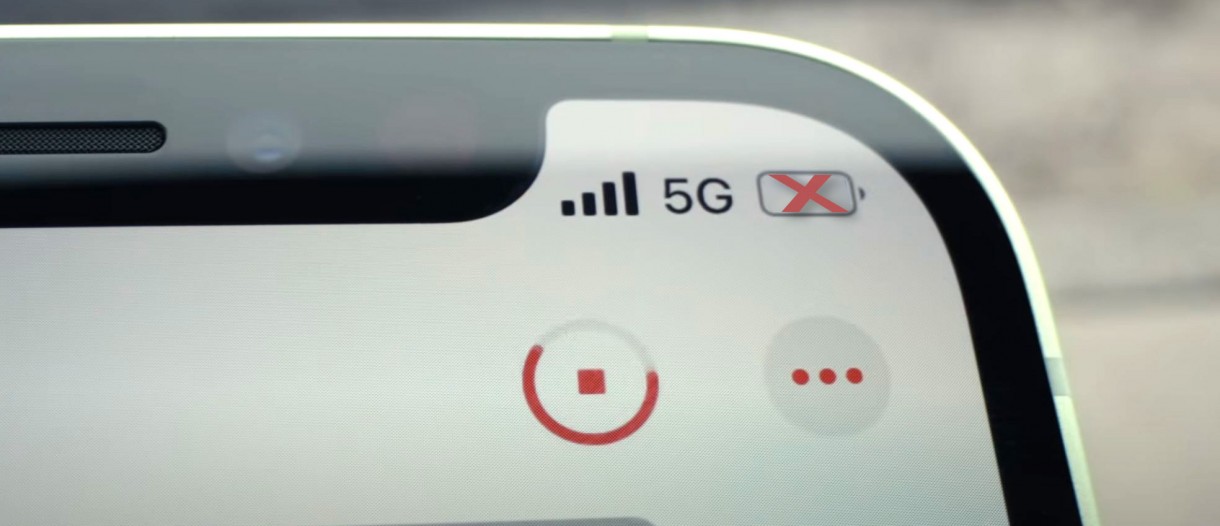 How Will The Excessive Standby Battery Drain Issue Affect iPhone 12 Users?
The issue has been affecting iPhone 12 owners right since they got the device on launch day. While Apple has released multiple iOS updates since the release of the iPhone 12 series, the issue still persists. Several tests have shown that the iPhone 12 series offers smaller battery life than the iPhone 11 lineup does. With this excessive battery drain issue, iPhone 12 owners are clearly experiencing the worst battery life ever.
How to Deal With The Excessive Standby Battery Drain Issue on iPhone 12?
There's no fix for the excessive battery drain issue yet. In fact, the affected users tried disabling the potential culprits like Wi-Fi, 5G, Bluetooth, or even hard resetting their phone but nothing worked. Therefore, if you are having this issue, your best shot is to wait for a patch from Apple.
That said, there is something you can do to optimize your phone battery life and make it last longer. This includes enabling dark mode, enable optimized battery charging, turn-off motion effects, and more. Check out our guide here to know how to optimize your iPhone 12 battery.
And that's what we know so far about the Excessive Standby Battery Drain issue on iPhone 12. We will continue to update if there is an official fix for this issue. Let us know in the comments if you are having the same problem!
Was this article helpful?