For some Mac users, it is much more convenient to check out their mails through the Outlook web app on Safari than using the stand-alone Mail app. They can write, send, and receive emails from Safari, instead of an email client. However, several users recently have reported that they are having issues with Outlook Webmail after updating to Safari 14 . Specifically, with Safari 14.0.1, some users find themselves unable to attach a file to an email. When they select Attach / Browse This Computer, nothing happens.
Currently, we haven't got any official solutions from Apple yet. However, if you are one of those who are affected by Outlook Webmail issues, here are some troubleshooting methods you should try.
Restart Your Mac
Before you do anything else, you should try restarting your Mac. In fact, it is proved that several issues can be fixed by simply restarting your device. There is a chance that it will do the trick with the Outlook Webmail issue as well.
To restart your Mac, you need to:
Hit the Apple icon in the top left corner of your screen.
Click Restart on the dropdown menu.
Drag and Drop the Attachment
Some users claim that they deal with this issue by dragging files and dropping them into their email instead of hitting the Attach button. After that, the files will eventually be uploaded and get attached to their mail without having to browse them through the Webmail's tool. It can be a little less convenient, but it's well worth a try.
Try Another Browser
To make sure that Safari is the root of your problem, you should try attaching files to your mail via another web browser. You can easily find an alternative browser on the AppStore, but we highly recommended using these following:
After you have installed one of them, open the Outlook Webmail and try to upload your attachment again. If the issue persists, there may be some problems with the Outlook server that prevent you from uploading your attachment. But if it is not there, Safari is definitely the cause. You can keep using your new browser, or you can try the next methods to fix your Safari.
Reset Safari
Like resetting your Mac, resetting Safari is also a good way to troubleshoot your issue. Here is what you need to do:
In Safari menu, choose Preference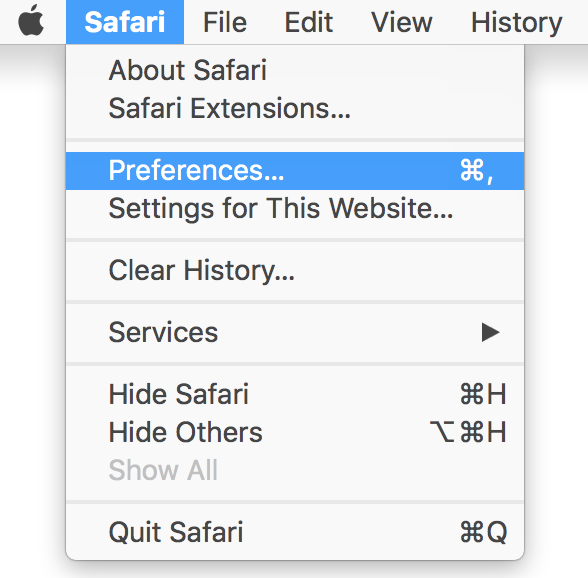 Select Privacy in the next window.
Click the 'Manage Website Data' button.
Click Remove All> Remove Now to clear data that could be used to track your browsing.
Now it's time to clear your Safari's caches. This will require the Develop mode to be enabled:
Go to Safari>Preferences
Tick the box next to 'Show Develop menu in menu bar' to enable develop mode.
Back to the Safari menu, select Develop>Empty Caches.
Clear Safari History and Website Data/Cookies
Clearing web browsing history and websites data cookies is also a common fixes for browser-related issues
To clear Safari History, you need to:
Open Safari.
Hit History.
Now click on Clear History.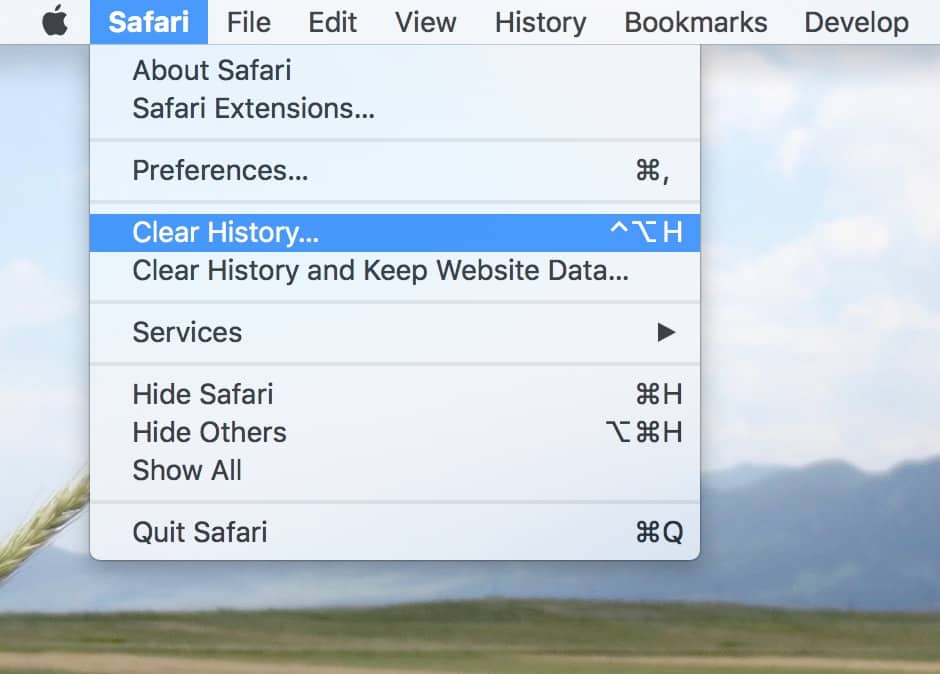 To clear Website Data/Cookies
Go to Safari>Preferences.
Switch to the Privacy tab.
Hit the Manage Website Data button.
Click Remove all.
Disable VPN and Proxy
If you are using a VPN service or a Proxy server on your Mac, you can disable them and try uploading your attachment again.
And those are our simple methods to deal with Outlook Webmail issues on Safari 14. We hope that this article will help you solve your problems. Let us know in the comments if you have any questions!
Was this article helpful?