Tech gifts are getting popular for Christmas Eve nowadays as they often get discounts at this time of the year. In addition, they are more likely to be useful in daily life. Things like smartphones, tablets, or laptops are not rare.  If you got a MacBook as a gift, you will need some time to get used to how it works. This is especially true if this is the first time you use the macOS operating system. There are plenty of things to learn, but here are some MacBook tips and tricks to help you get started. 
Take a Screenshot on Your Mac
Taking screenshots is a useful feature on any computer as it helps you capture important moments. To take a screenshot on a Windows PC, it's as simple as pressing the Print Screen button. Unfortunately, you won't find this button on a Mac. Instead, macOS uses a combination of keys to capture your screen.
Specifically, you can use the key combo of Cmd + Shift + 3 to capture your whole screen. If you just want to grab a specific part of your screen, you should press Cmd + Shift + 4 instead.
Rename A Large Batch Of Files In One Try
Renaming files will keep your data organized and easier to access. However, trying to rename hundreds of pictures in one sitting is simply a pain in the back. Luckily, if your MacBook is running macOS Yosemite or later, you can rename a large batch of file with simple tips and tricks:
Open Finder on Your Mac
Locate the files you want to rename
Use Shift-click to select a batch of file
Click the Cog icon at the top of the Finder window or right-click on the selected files
Select Rename Items on the prompt menu
Select Format
Now you need to select a Name Format for your file renaming. You can choose from Name and Index, Name and Counter, and Name and Date.
Enter a common name for your files in the Custom Format field.
Enter a starting number for the file series in the "Start numbers at" field.
You can check out how your files will look like in the preview eat the bottom of the Rename panel
If you are happy with them, click Rename.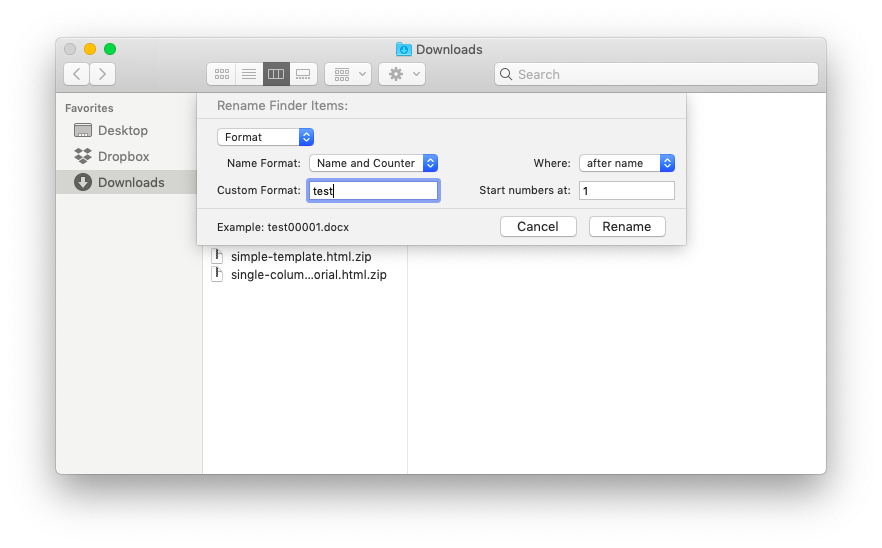 The Ctrl+Alt+Delete Equivalent On Mac
Ctrl+Alt+Delete is the keys combination to open the Task Manager on Windows. This is a useful tool if you want to close an unresponsive app or check out how much resources it takes up. But if you press this key combination on a Mac, nothing will happen. 
In fact, macOS has its own version of the Task Manager, but its features are divided into separate apps. For instance, if you want to close misbehaving applications, you can use the Force Quit dialog via the combination of  Command+Option+Esc.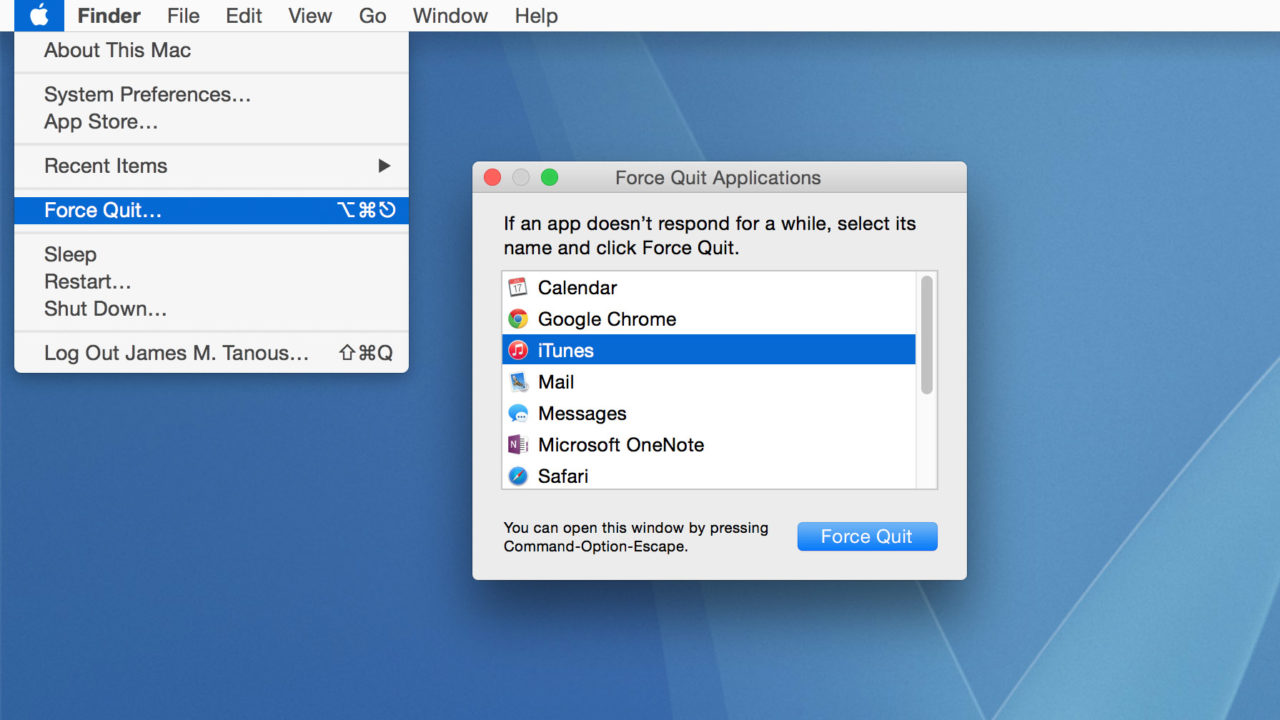 However, if you want more in-depth information about your running applications and overall system resource usage, you will need to use the Activity Monitor. Go to your Applications folder > Utilities folder, and then double-click Activity Monitor.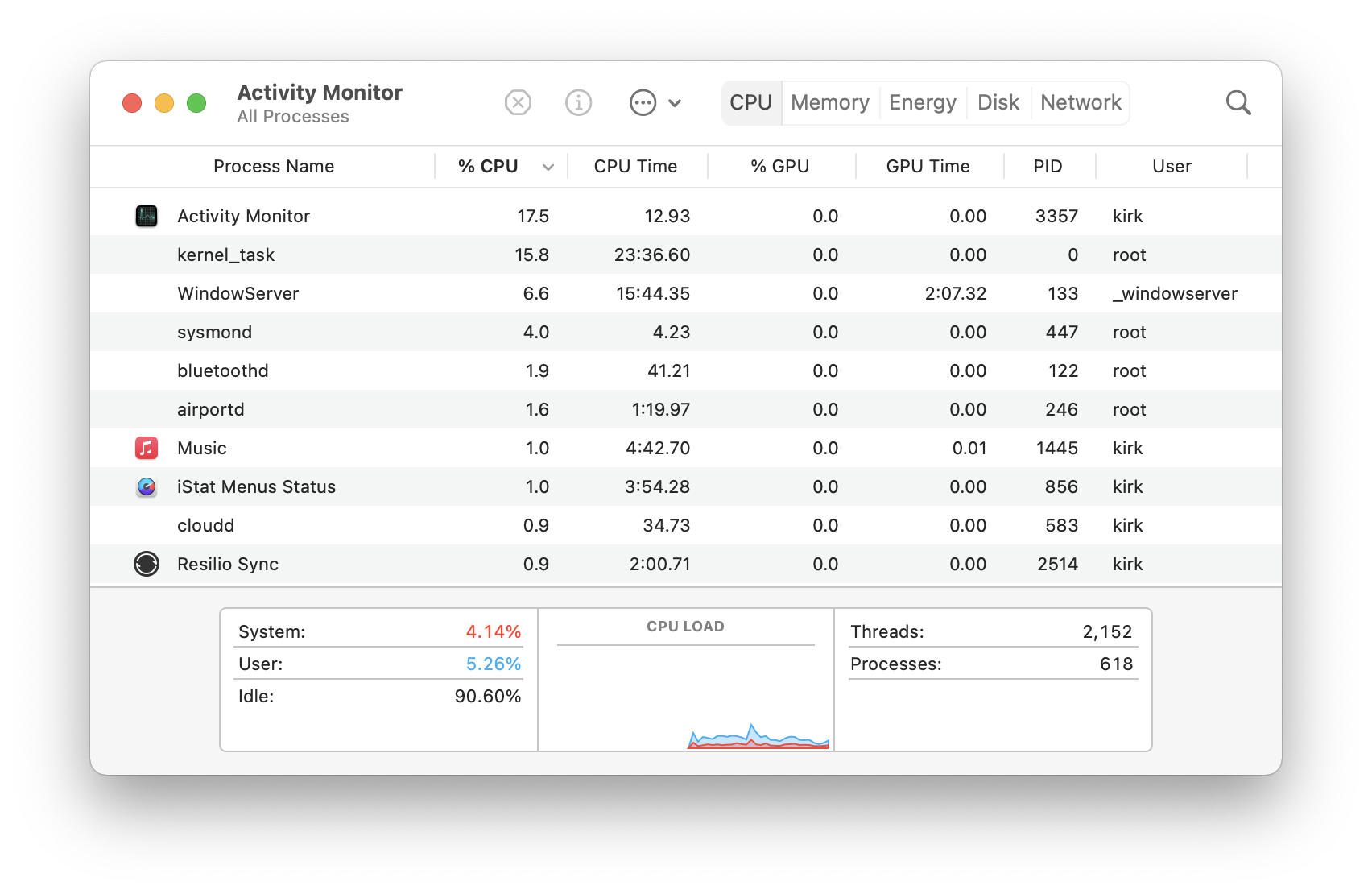 Run Windows On Your Mac
It is possible to install and run a copy of Windows on your Mac. This is a great way to access apps or games that are not available on the App Store. In fact, there are several methods to run Windows on macOS. You can either use the pre-installed program – BootCamp or other third-party apps like Vine, Crossover, or Parallel Desktop. We've covered specific guides for each of these programs. You can check them out here:
See two Apps side-by-side without resizing with Split View
This trick is extremely useful when you want to compare something or need to multitask on your MacBook.
With Split View, your Mac allows you to operate in 2 apps side-by-side without having to resize them or getting any distraction from other apps. Here is how to access Split View:
In macOS Catalina or Higher, either hover your mouse over the green button (full-screen button) located at the top-left corner of an app's window or click and hold it.
Choose Tile Window to Left of Screen or Tile Window to Right of Screen from the menu, and the window will fill that side of the screen.
Click a window on the other side of the screen to begin using both windows side by side
To get out of the split screen, hit the Esc key.
Calculate Using Spotlight
macOS does have a built-in Calculator widget, but it's much faster to use Spotlight instead.
To open Spotlight, simply hit Command + Space bar on your keyboard. To use it as a calculator, type in what you want to calculate into the search bar (for example 312+3144/2) and the answer will appear as the search result. You can then copy and paste this reward to any apps or documents you want.
In addition, Spotlight can also be a currency converter if you need it. Type in the amount you'd like to convert with its currency symbol into the search bar like $100 or £100. The search results will display the rates in different currencies, with data drawn from Yahoo. This also works with other measurement units like Kg, Km, Mph, and much more.
Make Your Cursor Grow
Sometimes you may lose track of your mouse cursors due to different reasons. Luckily, since the days of macOS El Capitan, Apple has included the ability to make your cursor reveal itself if you're having trouble finding it. Simply wiggle your mouse or run your finger rapidly back and forth across the trackpad and the cursor will grow in size. 
When you have located it, stop moving your mouse or trackpad and the cursor will shrink back to its normal size.
Bypass and Reset Your Mac Password
It's very frustrating when you forget your Mac password and get blocked from access to any files on your computer. Don't worry, macOS has 2 built-in tools that can help you log back into your Mac. They are the Recovery Mode and Apple ID. Both are very easy to use and can help you quickly bypass your password
To use Recovery Mode:
Turn your Mac off
Press and hold Command +R and then press the power button. Keep holding the keys until you see the Apple logo show up with a progress bar below it. Now your Mac is in Recovery Mode
In the menu bar, select Utilities > Terminal.
A window will pop up. Type: resetpassword into this window and press Return
Close the terminal window and the Reset Password tool will show up.
Follow the on-screen instructions to create a new password.
When done, click Restart
As your Mac boots up again, log in with your new password.
In some macOS versions, you can use your Apple ID to reset your login password.
At the login screen, keep entering a password until you see a message saying that you can reset your password using Apple ID. 
If you don't see the message after three attempts, your account isn't set up to allow resetting with Apple ID.
Click the arrow icon next to the Apple ID message
Enter your Apple ID email address and password then press Next. 
A pop-up notification will let you know that a new keychain that stores your passwords will be created.
Click OK.
Follow the on-screen instruction to create a new password for your user account.
You will be asked to Restart when the process is complete
As your Mac boots up again, log in with your new password
Now you have it, these are our MacBook tips and tricks to help you get started. We hope that these tips and tricks will help you master your MacBooks in a short time. If you have any questions, feel free to ask us in the comments section!
Was this article helpful?