The new M1 MacBook models has been on sale for a while but they have received a lot of praise from the users. The new M1 MacBook Pro brings a significant boost to the system while leaving the design unchanged. At your first glance, you cannot tell the differences between the two. However, there are indeed a lot of differences. With that in mind, we made a comparison between the Apple M1 MacBook Pro and The Intel Intel MacBook Pro (13-Inch) to see how they stack up against each other.
Design
The design on these 2 devices is almost identical. They are having the same measurement of 30.41 x 21.24 x 1.56 cm and weigh 1.4 kg. In addition, both models share the same slab-like design with Magic Keyboard, Touch Bar, and ‌Touch ID‌.
Screen Display
The 13-inch M1 MacBook Pro and the 13-inch Intel MacBook Pro has the same 13.3-inch LED-backlit IPS Retina display. This screen has a resolution of 2,560 by 1,600, giving it a pixel density of 227 pixels per inch and up to 500 nits of brightness. The display quality of these two MacBooks is therefore identical.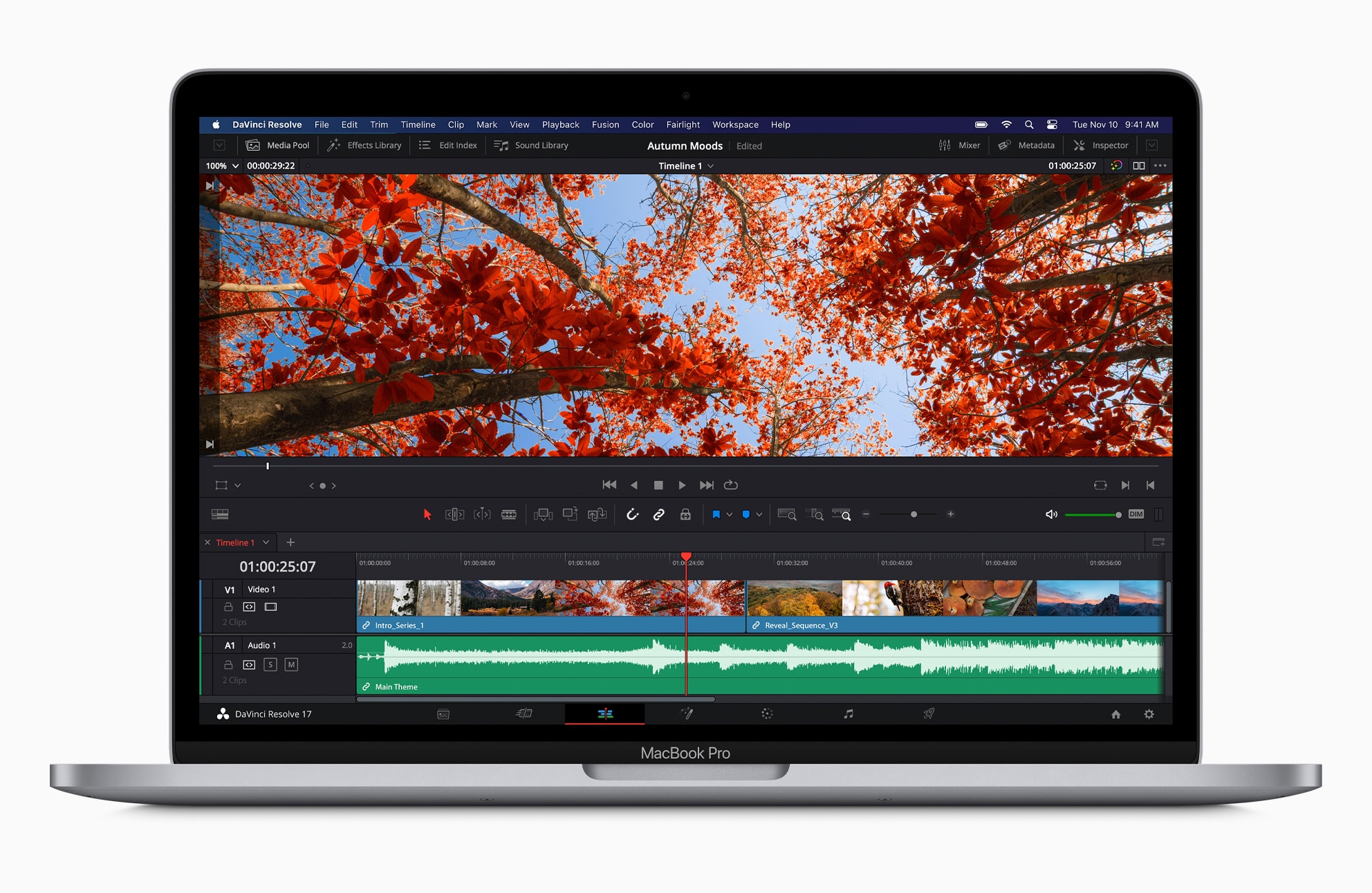 Microphones and Speakers
Both the M1 and Intel 13-inch MacBook Pro feature the same stereo speakers with high dynamic range, wide stereo sound, and support for Dolby Atmos playback. However, whereas the Intel model has a three-mic array with directional beamforming, Apple describes the mic array in the M1 model as "studio-quality" with a high signal-to-noise ratio, which could tip the balance if you make a lot of video calls.
RAM and Memory
The 13-inch M1 MacBook Pro's maximum loadout is 16GB RAM and includes support for up to 2TB SSD. On the other hand, the Intel MacBook Pro has up to 32GB RAM and 4TB SSD configurations. However, the M1 Model has the unified memory architecture, or UMA technology on its RAM, which gives it a dramatic performance improvement across the entire system.
Performance
The 13-inch MacBook Pro continues to use a 10th-generation Intel Core chip with a 2.0GHz quad-core processor, which can be customized to a 2.3GHz quad-core Core i7 processor. It also features Intel Iris Plus graphics.
Meanwhile, the 13-inch M1 MacBook Pro is updated with an Apple-designed Arm-based chip, housing 16 billion transistors and made from a 5-nanometer process. It features an 8-core CPU, an integrated 8-core GPU, and 16-core Neural Engine. The CPU has four high-efficiency cores and four high-performance cores.
According to Apple, the new Apple Silicon chip's CPU is having an advantages in performance compared to the Intel Chip's CPU. Specifically, the 13 inch M1 chip's CPU is up to 2.8x faster than its Intel-based counterpart and the GPU speed is also up to 5x faster than Intel's graphics in the same entry-level. You can check the recent Geekbench benchmarks for more detail.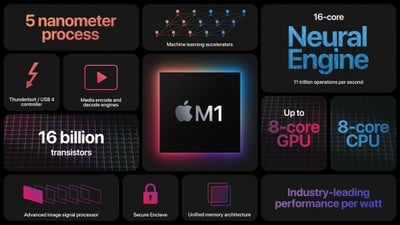 Ports and Connections
The new 13-inch M1 MacBook Pro comes with two Thunderbolt and USB 4 ports. On the other hand, the Intel MacBook Pro has up to four Thunderbolt 3 (USB-C) ports.
For wireless connectivity, the Intel model supports 802.11ac Wi-Fi and Bluetooth. The M1 version supports the latest 802.11ax Wi-Fi 6.
However, the new M1 MacBook Pro is not compatible with with external GPUs, including the Apple-promoted Blackmagic eGPU. In other words, the Apple Silicone Mac has to rely on its own built-in GPU cores to supply graphics power.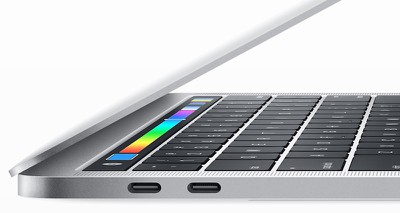 Battery Life

Both version have the same battery capacity of 58.2wH. But thanks to the improvements in the CPU, the M1-based 13-inch MacBook Pro offers 7 hours longer in web browsing and watching movies on Apple TV compared to the Intel-powered version.
Price
The 13-inch Intel MacBook Pro starts from $1799 and ships with a 10th-generation Core i5, 16GB of RAM, and 512GB of storage. The coolest part is that there are upgrade options. In fact, you can upgrade to the Core i7 for an extra $200 and 32G of RAM for an extra $400.
The new 13-inch MacBook Pro with the M1 chip has a starting price of $ 1,299. In addition to the standard variant, Apple is also selling another variant for $ 1,499 that comes with a 512GB hard drive, though the performance on both variants is the same.
The Verdict
Here are the key differences between the 13-inch M1 MacBook Pro and the 13-inch Intel MacBook Pro:
13-inch M1 MacBook Pro

13-inch Intel MacBook Pro

Eight-Core Apple M1 chip with eight-core GPU and 16-core Neural Engine
Up to four-core Intel Core i7 processor with Intel Iris Plus Graphics
RAM configuration: Up to 16GB unified memory
Ram Configuration: Up to 32GB memory
SSD: Up to 2TB storage
SSD: Up to 4TB storage
Up to 20 hours battery life
Up to 10 hours battery life
Studio-quality three-mic array with directional beamforming
Three-mic array with directional beamforming
802.11ax Wi-Fi 6
Two Thunderbolt / USB 4 ports
802.11ac Wi-Fi
Four Thunderbolt 3 (USB-C) port
Starting price at $1299
Starting price at $1299
So what do you think about these 2 models? Let us know about your opinion in the comments section bellow.
Was this article helpful?