Apple has continuously improved its MacBook series every year with new upgrades in both software and hardware. Accordingly, a new question has been raised among users: "Is Apple Macbook likely to overtake PC desktops?". Some would say yes, others certainly deny it. To be honest, there are a lot of answers to this question as it really depends on your personal perspective.
In our opinion, Apple Macbook is NOT likely to overtake PC desktops. Here are our reasons:
MacBooks Are Expensive
The price tag is probably one of the biggest gaps between the PC desktops and Apple MacBook
For years, the Mac models have been considered to be a more premium product than PC desktops. Therefore, their prices are often much higher. They often cost thousands of dollars when they come out. In addition, you will barely see any drop in price when a new model is released. Experts say that the cost of higher-end components that provide better performance and reliability. However, while they're decent computers, the price doesn't always reflect the value that you will get on a Mac.
With the same amount of money you have to spend on a Mac, you could probably get a Custom-built PC workstation with even better performance in some aspects. For people who are on a limited budget like students, a PC or a Laptop is still a better choice. In fact, you can find a PC for under 500$ that is still capable of handling your daily tasks and entertainment needs.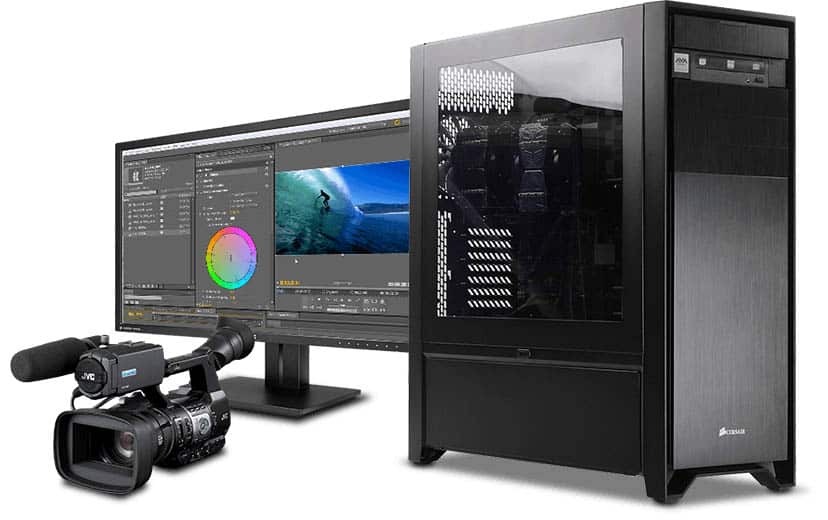 Limit Upgradability on Macs
As Apple takes control of both software and hardware, the system of any MacBook normally stays as they are. There is a narrow number of choices for upgrades on Macs. Typically only the hard drive and RAM are upgradeable. Besides, you have to bring your mac in for Apple Service in order to get any upgrades done. Of course, you can always get the additional devices to boost your Mac performance like an eGPU. But this means that you have to pay extra for a Mac that's already expensive out there.
Meanwhile, PCs come out with so many models from different vendors with different builds. Any of the individual hardware components in a PC can be switched out, from the central processing unit (CPU) to the displays. In addition, there is a wide range of options for PC components that you can choose from. Depending on your purpose, you can customize your computer components to match your work and budget.
Upgrading a PC requires some research, but it is completely do-able by yourself, thereby saving a large amount of money. Theoretically, to upgrade a computer, all you have to do is insert the PC part in the correct slot. Of course, you can't just use any part of the shelf. For instance, each motherboard has a CPU socket that only supports one type of CPU. If you have a motherboard with an AM4 socket, it will only be compatible with certain AMD CPUs. We've made a guide on building a PC here, you can check it out for more details.
PCs Are still Unbeatable in Gaming
It is needless to say that MacBook is not the perfect choice for gaming. For a lot of users, the MacBook Air variations are simply not suitable to play any games. On the other hand, the MacBook Pro models are powerful enough to handle even the top games, but they are just not as efficient as PC desktops.
Firstly, developers nowadays tend to focus on Windows gamers. You can still enjoy some old blockbusters on a MacBook Pro, but most of the new AAA games are only available on Windows. BootCamp or other software that allows you to use both operating systems on your Mac can be a good option. But the lack of an actual GPU can dramatically decrease the graphics performance on a heavy game. Some might say that you can deal with this issue by using an external graphic processor ( eGPU). But once again, these devices don't come cheap. On top of that, the amount of heat that your MacBook provides while gaming can eventually reduce its life.
As mentioned, PC desktops are customizable to focus on Gaming. They also get a large amount of support from both developers and gaming gear brands. Therefore, PC desktops are still irreplaceable when it comes to hard-core gaming.
Graphic Features
Macbook series is always famous for their optimization in video editing and rendering. But nowadays there are PCs that are built for these professional works which can even perform better than the Macs themselves.
Let's take a look at an example: The ASUS ProArt PA90, which features an Intel i7-9700K, 16GBs of RAM, and a professional level graphic card – the NVIDIA Quadro P4000. This line of GPUs is so powerful that they're used to render the backdrop in the Mandalorian TV show on Disney Plus. It has a sleek, minimal, box-shaped design with black metal colors that fit the robotic theme of ASUS. This PC also has a unique cooling system that the top of the case will automatically lift to let in cooler air when the PC is hot. When it comes to video editing, thanks to the powerful GPU, it can massively reduce rendering times and make overall improvements to your video editing workflow.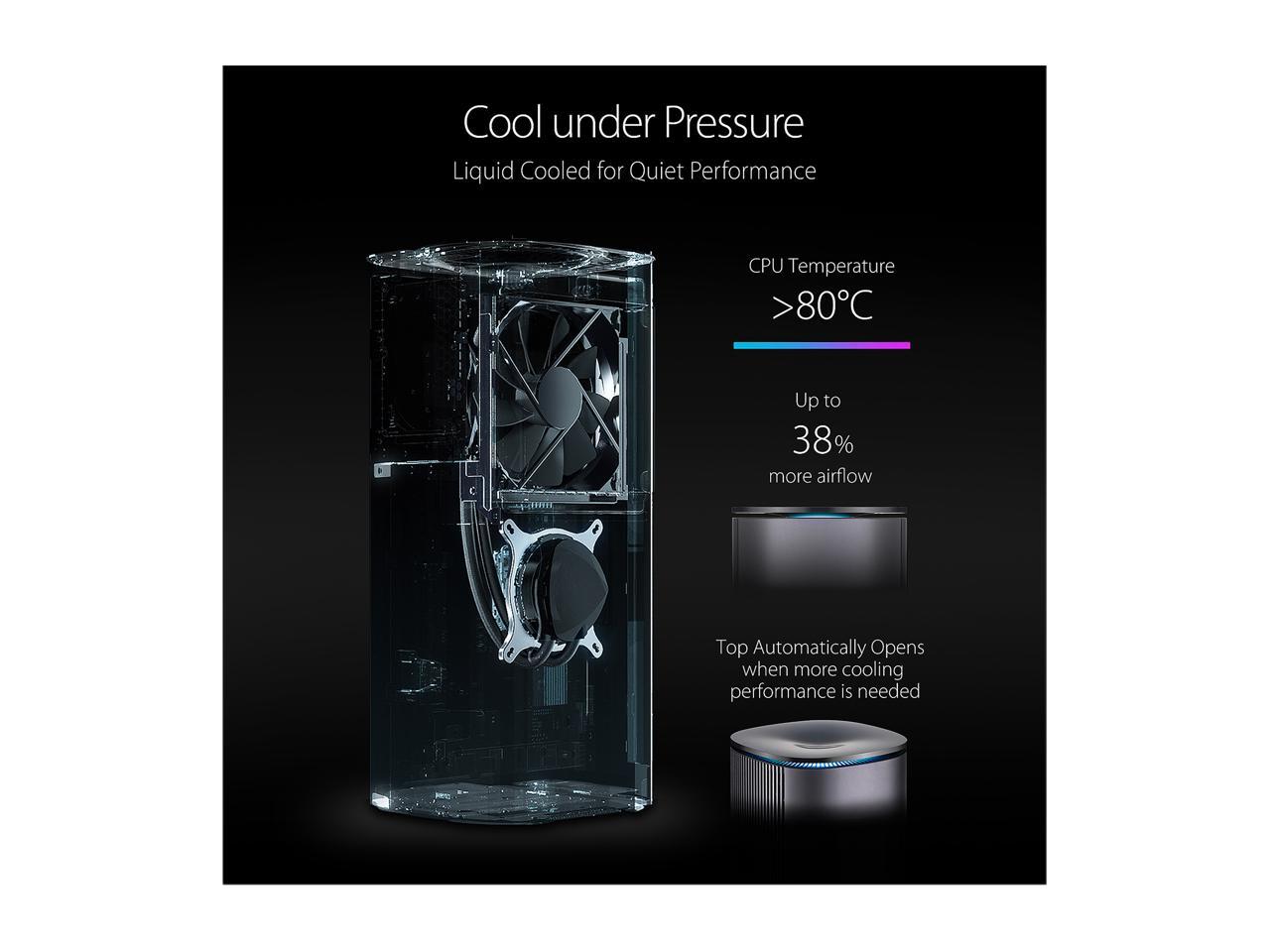 The best thing is, the ProArt PA only has a price tag of under $2000. Meanwhile, you might pay over $2300 for a 16-inch MacBook Pro or $6000 for a Mac Pro which does not provide much improvement in graphics processing.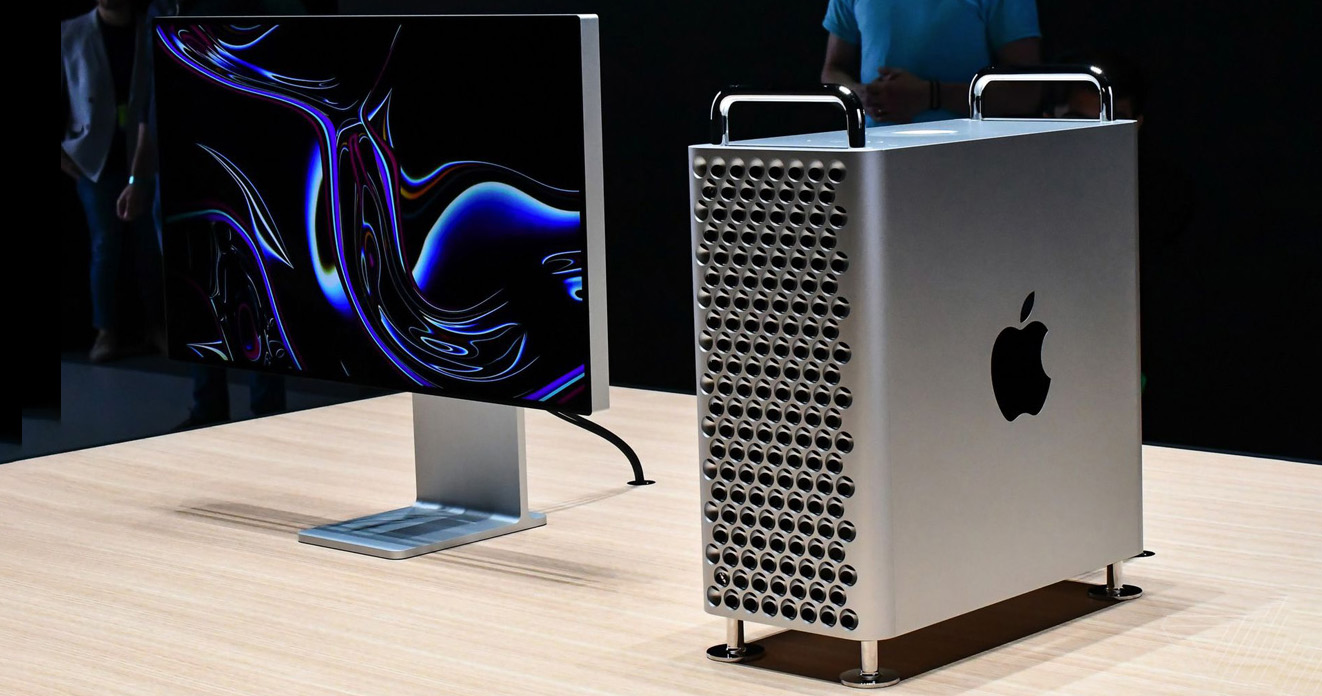 Final Thoughts
Apple Macs are still exceptional in artistic pursuits, especially video and photo editing. With the introduction of the ARM-based Apple Silicone, the new Mac generation is having the power that can rival high-end PCs. Apple's ecosystem is now even more unified. They may be hard to upgrade, but they have stronger security features and well-optimized apps. Apple's MacBook doesn't need to overtake PC, they can be a separate kind of computer and a force of its own.
And that is what we think about the question: "Is Apple Macbook likely to overtake PC desktops?". Once again, this post just represents our personal opinion. Choosing between PC and Apple MacBook will vary depending on each user's perspective. So how about you? What is your answer? Share your thoughts with us in the comments!