Introduced at WWDC 2017 and launched a short time afterward, the iMac Pro served as the most powerful Mac that Apple had ever made at that point. The computer acts as a powerful all-in-one alternative to the newer third-generation Mac Pro. However, the hefty price tag that it carries makes the iMac Pro has not been the number one choice for most iFans. Three years later, Apple just released the 2020 iMac 5K that comes with a much affordable price and a wide range of customization. So what are the differences between these 2 Apple desktops? In this article, we will make some comparisons between the iMac 2020 vs the base iMac Pro 2017 in some key aspects to answer this question.
iMac 2020 vs iMac Pro 2017: Pricing
As mentioned, the base iMac Pro 2017 comes with a hefty price tag of $4,999. Meanwhile, the iMac 2020 starts at a much more reasonable price of $1,799.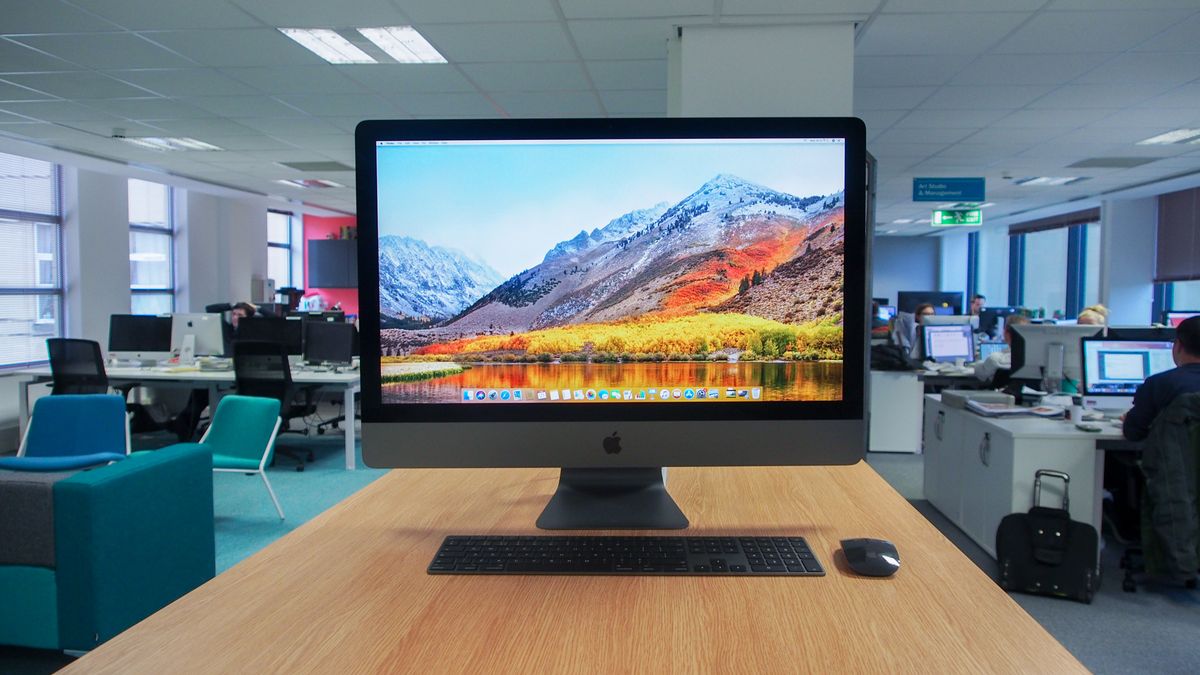 However, the new iMac 5k offers a wide range of options of hardware to suit your needs. In our case, we've bumped our iMac 2020 specs with some upgrades that cost around $1500+ to make it closer to the iMac Pro level. As a result, our iMac 2020 model has a total price of approximately $3540.
Either way, the new 2020 iMac is still significantly cheaper
iMac 2020 vs iMac Pro 2017: Design and Display
There are not many things to talk about the design of these 2 computers as they look quite identical. However, only the iMac Pro comes in Space-grey color. It also has a larger keyboard and has an additional Numpad.
The iMac Pro and the 2020 iMac essentially share the same display. Both devices have a 27-inch Retina 5K display with a resolution of 5120 x 2880. They also both support one billion colors. They both feature P3 wide color support and 500 nits of brightness. But the 2020 iMac's display now includes True Tone technology, which should make reading a bit easier on the eyes in some cases.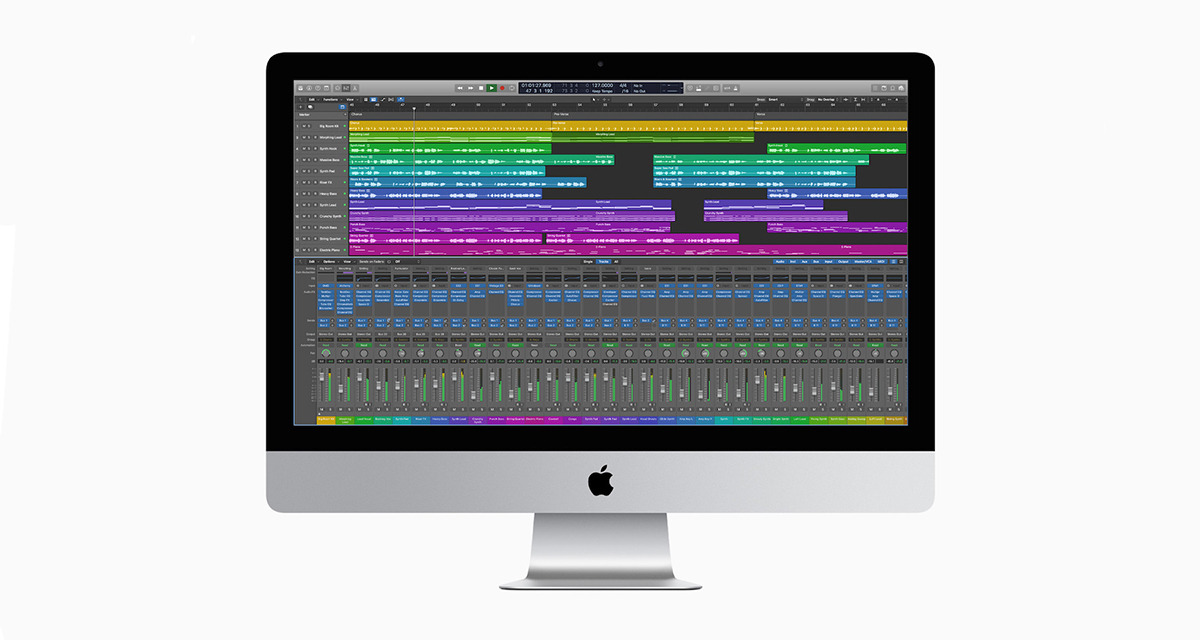 Additionally, users can upgrade the iMac 2020 display with Apple's high-quality, anti-reflective nano-texture glass. This upgrade costs $500 and it basically gives you a glare-free display without sacrificing the contrast while producing unwanted haze and sparkle. Unfortunately, the nano texture upgrade is not compatible with the iMac Pro 2017.
iMac 2020 vs iMac Pro 2017: Input and Output
Input and output are quite similar on both computers.
For Wi-Fi and Bluetooth connectivity, they are still 802.11ac Wi-Fi wireless networking and Bluetooth 5.0. There is a $100 upgrade available on both devices, which allows them to have a super-fast 10 Gigabytes ethernet port. The UHS-II SD card reader that used to be exclusive to the iMac Pro is now also equipped on the 2020 iMac.
Both computers have four 5Gbit/second USB-A ports. However. the iMac Pro includes four 40 Gbit/second Thunderbolt 3 ports. Meanwhile, the 2020 iMac only has two Thunderbolt 3 ports. This might be an issue for users with a large number of external devices or monitors.
iMac 2020 vs iMac Pro 2017: Specs and Performance
RAM and Internal Storage
The iMac 2020 starts with 8GB of RAM and is configurable up to 128GB. Meanwhile, the iMac Pro 2017 starts with a whopping 32GB of RAM and can be configured up to 256GB. But the 2020 iMac got a big advantage as you can upgrade its RAM by yourself. Instead of paying over $600 to upgrade your computer's RAM, you can buy a 32GB RAM stick from Amazon for only $120 and install it yourself without voiding any warranty. That's exactly what we've done with our iMac 2020 in this comparison.
Storage-wise, the iMac 2020 starts at 256GB SSD, configurable up to 8TB SSD storage. The iMac Pro 2017 starts at 1TB SSD storage, configurable up to 4TB SSD storage
Processors
The base model iMac Pro is equipped with a 10-core Intel Xeon W processor, which is a workstation-style chip clocked at 3.0GHz and Turbo Boost up to 4.5GHz.
Meanwhile, the starting version of the 27-inch iMac 2020 5k has a 10th-generation Intel Core i8 3.1GHz 6-Core Processor with Turbo Boost up to 4.5GHz. It also starts with only 8GB 2666MHz DDR4 of RAM. However, we've bumped our iMac 2020's specs to a closer level with the iMac Pro. So in this comparison, it will have a 10-core, 10th-generation Intel Core i9 CPU Comet Lake processor, which is rated at 3.6GHz with Turbo Boost speed up to 5.0GHz.
We did some benchmark tests between these 2 CPUs. In Geekbench 5 benchmark, the iMac Pro clocked at 1119 points for the Single-core test and  9390 points for the multi-core test. Meanwhile, our 2020 iMac got a single-core score of about 1247 and a multi-core score of around 9009 points. 
So if you're doing tasks that only use a single core, there will be a huge advantage if you use the iMac 2020. For multi-core tasks, these two computers are providing basically the same performance.
When it comes to the Cinabench R20 CPU stress test, the iMac 2020 outperformed the iMac Pro by 50%, which is quite impressive:
Graphics
The base iMac Pro model is rocking a Radeon Pro Vega 56 GPU with 8GB of HBM2 memory. Meanwhile, the 2020 iMac comes with a Radeon Pro 5500 XT with 8GB of GDDR6 memory. Like the CPU, we also upgraded our 2020 iMac with the Radeon Pro 5700 XT with 16GB of memory instead.
We also did some tests on these 2 GPUs to see their differences in performance. Overall, the 5500XT outperformed the Pro Vega 56 by nearly 40%:
In the Geekbench 5 Metal GPU test, the 5500XT only has a slight edge over the Pro Vega 56:
However, we actually played some games on both computers, and the Radeon 5700 XT had a better performance. Here is how the 2 GPU performed in Fortnite:
It's clear that the Radeon 5700 XT delivered much better performance across several metrics. While the Pro Vega 56 was struggling to handle some intense graphics games.
Other Performance Tests
In the PugetBench Photoshop Benchmark, the iMac 2020 actually scored 35% higher than the base iMac Pro :
However, when it come to exporting RAW in LightRoom Classic, the iMac Pro was quite faster than the iMac 2020:
In the Ungine Heaven Gaming Benchmark at Ultra Preset, the iMac 2020 scored a much higher average FPS than the iMac Pro 2017:
For the Final Cut Pro video rendering test, the iMac 2020 was surprisingly faster by over 50% than the iMac Pro 2017 in the BruceX 5K benchmark:
In short, the higher-end iMac 2020 can provide a slightly better performance in common tasks than the base iMac Pro 2017 does.
Final Thought
And that's our comparison between iMac 2020 vs the base iMac Pro 2017. In our honest opinion, the iMac Pro is still a powerful workstation and it can handle most of the heavy-demand tasks quite easily. However, it has begun showing signs of aging when compared to its newer siblings.
Meanwhile, the high-end 2020 iMac offers better performance at a price of $1500 cheaper, not to mention the fact that you can upgrade the RAM in the 2020 iMac yourself, and save some cash.
What do you think? Let us know in the comments.
Was this article helpful?