The new macOS Big Sur update does provide a performance boost over the operating system. However, it also comes with plenty of frustrating problems. One of the most common issues that users found on macOS Big Sur is a significant battery drain. So if you just update your Mac to Big Sur, you may want to check out if your device is having this problem. Using the Battery Usage History is a good way to learn about your Mac battery's health. So in this article, we will guide you on  How To View Your Battery Usage History in macOS Big Sur and show you some tips to deal with the battery drain issue.
How To Access Battery Usage History in macOS Big Sur
In macOS Big Sur, Apple replaces the 'Energy Saver' section with a new 'Battery' section. The new section provides better reporting capabilities thereby making it easier for users in battery management. In this section, you should find the Battery Usage History setting that gives you details about your Mac's battery life over the last 24 hours or the last 10 days. Here are the steps you need to follow:
Click the Apple logo
Select System Preferences from the Menu Bar
Click on Battery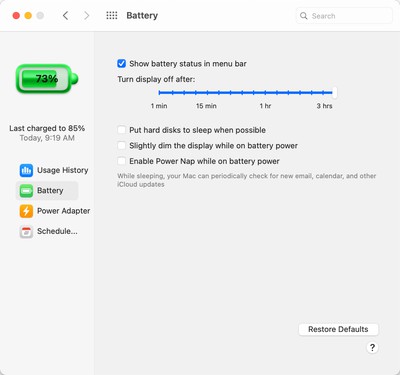 Select Usage History on the left side of the window
You can select Last 24 Hours and Last 10 Days to check battery consumption and performance during that period.
Usage History will let you know how your battery performed in the selected period in the form of illustrated graphs of different stats:
Battery level: This graph will show you the average charge level of your Mac's battery. It is plotted with 15-minutes intervals. The green-shaded area indicates when your Mac was charging.
Energy Usage: This graph illustrates the amount of energy your MacBooks consumed each day.
Screen On Usage: This graph displays the time for which the screen was turned on each hour or each day.
If you see abnormalities in these graph records, there's a chance that your Mac is having an issue with its battery life. This can be caused by plenty of reasons like incompatible apps or software conflict. If the issue emerges right after you get the macOS BigSur update, there is a chance that it is the culprit. However, a malfunction in hardware ( your battery) may also be the root for this issue. So, your best choice is to contact Apple Support for better instructions. 
But before you contact Apple, there are some things you should try first.
Restart Your Mac
Like any other tech issues, rebooting your device is the most basic troubleshooting way. By restarting your mac, you will kill off all the background processes that might be draining your battery. To reboot your Mac, click on the Apple menu and select Restart.
Turn off Apps That Are Using Significant Power
To check which app is taking resources and draining your Mac Power, you can use the Activity Monitor.
On macOS BigSur, you can also click on the battery icon in the upper right corner of your Mac. It will provide you an estimate of the remaining battery life as well as which app is consuming a big amount of energy.  If you see an app that says "Using Significant Energy", you should close it immediately. There's a chance that the app is not compatible with the new macOS BigSur. You should check for any updates available on the AppStore or from its developer.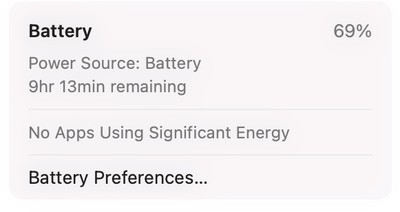 Reset PRAM and NVRAM
Resetting PRAM and NVRAM are also common fixes for macOS issues, including the battery-related one. You can check out this guide to know how to do it.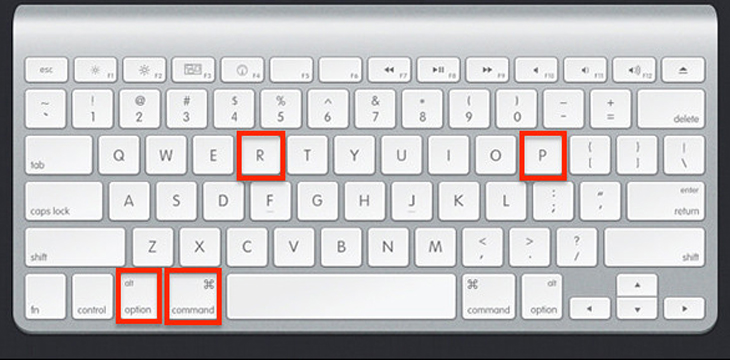 Reset SMC
The System Management Controller (SMC) is responsible for a variety of functions on your Mac, including battery power, fan operation, and ports. So, resetting it may also fix the battery problem that you are having. Each Mac model has a different way to reset SMC. We have covered a detailed guide for all the models, you can check it out here.
Downgrade Your macOS
If you think that macOS BigSur is the main culprit for the battery issue, you can try downgrading your macOS. We've also made a guide for this, you can check it out here.
If you have gone through all these troubleshooting methods but nothing works for you, it's time to contact Apple Support for more instructions.
There you go, now you have our guide on How To View Your Battery Usage History in macOS Big Sur as well as some tips to deal with the battery. If you have any questions, let us know in the comments!
Was this article helpful?