The PS5 DuelSense Controller is considered one of the best controllers ever been made. Compared to the PS4 DualShock controller, It has significant upgrades in both design and functions, especially the new haptic motors and adaptive triggers. Surely, it will offer a realistic next-gen gaming experience on the PS5. However, as they can buy the DualSense separately, a lot of gamers are wondering if they can use the DuelSense controller on a PC.
The answer is Yes. In fact, the method to use this PS5 controller on your PC is quite simple. Here is how:
Connect DuelSense Controller With Your PC
The first thing you have to do if you want to use the DuelSense Controller on your PC is to connect the controller to your PC. Currently, there are 2 ways to do it:
Via Wired Connection
There is nothing to explain about this way, just use a USB cable to connect the controller to your PC and just like other devices. However, do note that the DuelSense controller is using a USB-C port. Therefore, you may need to use a USB-C cable or a USB-C to USB-A adapter in order to make it work properly.
Via Bluetooth Connection
The DualSense controller supports Bluetooth 5.1. To use this kind of connection, you must have a PC that supports Bluetooth. Some PCs have this feature built-in their motherboard or you can just easily grab a USB Bluetooth adapter. To connect the DualSense to your PC via Bluetooth:
On your controller, press and hold the Create button and the PS Logo button to enable Pairing Mode. You will see the lights flash in a few seconds
On your PC, open the Bluetooth and Other Devices menu
Click Add a Devices.
After a few seconds of scanning, you will see your controller on the list.
Select it and it and both devices should pair with each other.
And that's it, the DualSense controller will now be accessible in your Windows PC with its DirectInput driver.
Use DuelSense Controller on Your PC
After you have connected the DuelSense Controller with your PC, you can start using it to play your games. In theory, that's how it works. But unfortunately, there are only few PC games that support the PlayStation controller. In fact, most of the Windows games these days use Microsoft's newer XInput driver that's integrated into the Xbox controllers. Therefore, you need to use third-party software to make your DuelSense Controller work properly. There are 2 software that we highly recommend you to use
Steam
Valve's Steam is one of the biggest game library/market software you can find on the internet. Besides letting you purchase games, steam also has a tool that supports PlayStation controllers which allows you to use them on both Steam games and Non-Steam games. In fact, Steam just launched a new beta client on November 12 that added an initial support for the DualSense. To join this beta, open Steam>Settings>Account>click "Change" under "Beta Participation.
After that, you now can configure your DualSense controller. Here is what you need to do:
Connect your controller via the methods above.
Launch Steam and launch Big Picture Mode.
Go to Settings > Controller Settings.
You will see your controller listed here.
The button layout will be configured automatically, but you can double-check by clicking on the controller then Define Layout
After you complete your configuration, you can save this profile.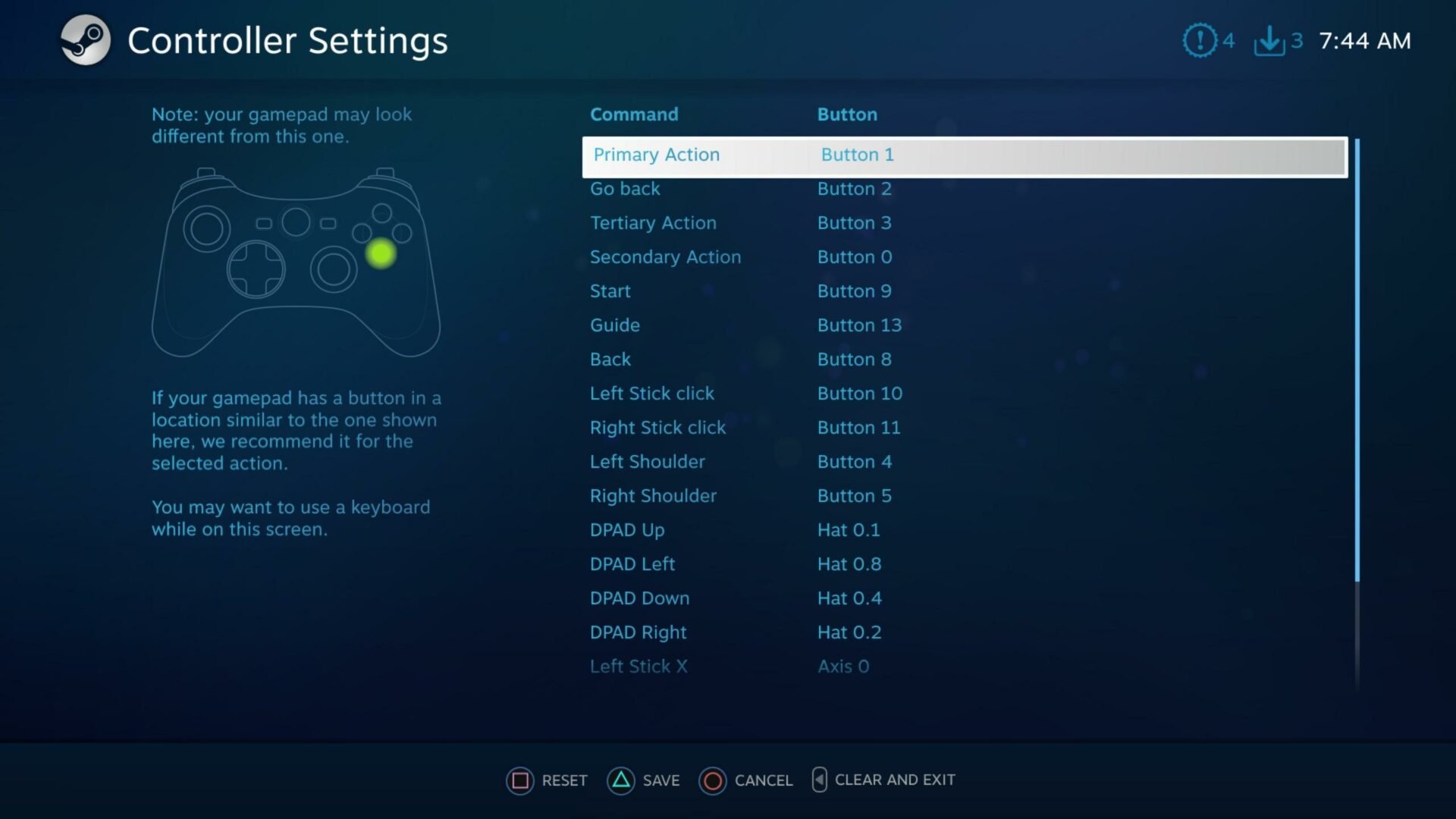 Now you can use the DualSense controller like how you use a standard Xbox controller on any games you have on your Steam. Please note that some functions like light bars configuration or Haptic Feedback are not working.
DS4Windows
DS4Windows is the most popular app when it comes to using a PS controller on a PC. This app will emulate your PS controller as an Xbox One controller, thus letting you use PS controller on any games from any launchers. These include Battle.net, Epic Games Store, GOG, Bethesda's launcher, and even Steam.
Recently, DS4Windows has released the new 2.1.17 version which supports the DualSense controller. This app allows you to customize the light pad, button mappings, vibration, and much more on your PC. Unfortunately, the Haptic Feedback and Adaptive Trigger are not going to be available. You can check out how DS4Windows works here
And that's how you use the DualSense controller on a PC. If you have any questions, please let us know in the comments!
Was this article helpful?