Among Us recently has become one of the most played games with thousands of players per day. This is thanks to its simple yet unique gameplay. It's very suitable for a group of friends or family, especially during all these lockdowns. Another factor that leads to its success lies in its cross-platform feature. The game is available on Android, iOS, and Windows PC. Unfortunately, Among Us is currently not compatible with macOS. But this doesn't mean that Mac users are unable to enjoy this game. In this article, we will show you the steps on how to play Among Us on Mac.
Installing and playing Among Us on a Mac
Usually, the most popular approach to play unsupported games on a Mac OS computer is to install Windows, which defeats the purpose of owning a Mac. On mobile platforms, Among Us is much simpler to play.
Play Among Us on an Android emulator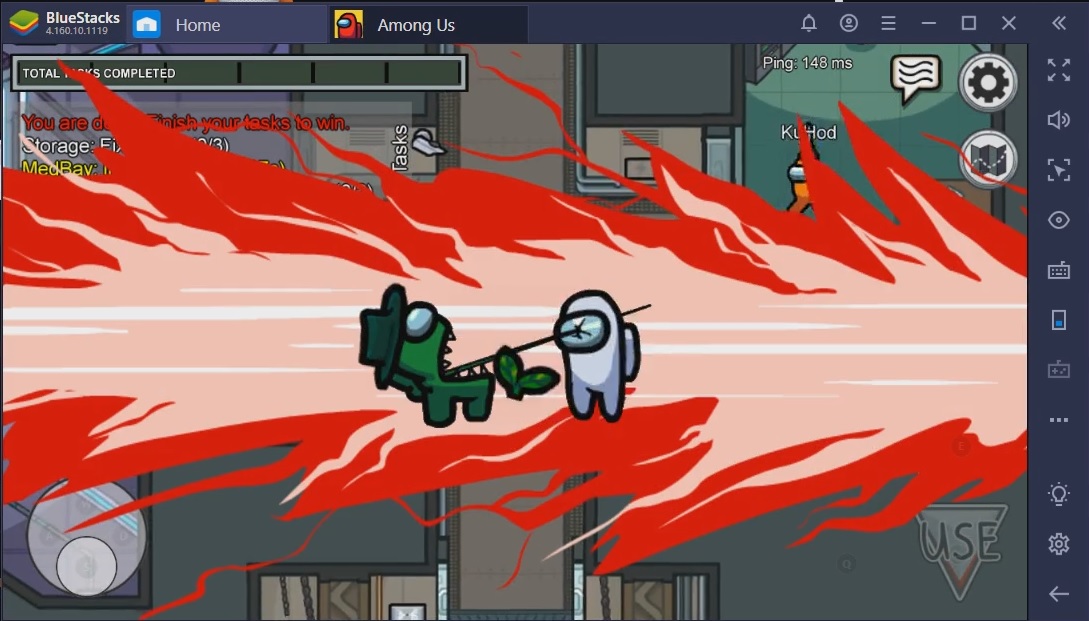 The game is also available on the Google Play Store, making it possible to run Android emulators. Using the internal power of your Mac, these apps simulate an Android phone or tablet. Because of this, you'll be able to operate Among Us considerably more effectively on a desktop computer than you would on the phone.
Any Android emulator with a Mac client will work fine for practical purposes, but we used Bluestacks for testing. Download the emulator from the manufacturer's website and follow the instructions for installation. During installation, your Mac can check the emulator you're installing numerous times. Emulators frequently install a few essential software building blocks to ensure that the emulator works correctly.
You'll then need to set up a Google account if you don't already have one. After you've confirmed your details, you should be taken to the home screen of your emulator after answering a few questions on the login screen. Go to the Google Play Store and search for Among Us after you've logged in. Allow Android to do its thing by downloading the game from here and clicking Install.
Close the Play Store on the top panel, go to the main screen, and then look for Among Us' shortcut. When you click on Among Us, the game will start, and you'll be given a set of options that can be modified. The keyboard controls are the same as in the PC version of the game, and you should automatically arrive at the game's main menu while this is happening.
You may play a battle against other players from all over the world online. Before diving into the game, don't forget to give your character a name. You won't be able to transfer your progress from the Android version to the PC version as long as it's linked to your Google account.
The Boot Camp Method (Intel Mac)
It's simple to install Windows on a Mac, allowing users to install all of their favorite applications.
You'll follow the steps in this order to do this, using the included "Boot Camp Assistant." If you follow all of the instructions carefully, the procedure is straightforward.
The first step is to download the official Windows 10 ISO file from Microsoft's website. Copy the ISO file to a folder on your Mac, then save it there. It'll be used in the next step.
A USB stick with at least 5GB of storage is required for this. Turn off all of the other external storage devices that you won't need during this operation. Only connect the USB stick to be used during the operation.
Look for Boot Camp Assistant in the spotlight search or inside Launchpad. Check the boxes that say "Download the most recent Windows support software for Apple" and save it to a flash drive or other storage device. "Install Windows." You will be asked to look for your ISO file when the dialogue box appears. After clicking the ISO file you downloaded, choose your USB stick from the list that pops up.
The installation procedure will now ask you how much disk space you'll want for Windows. Regardless of personal choice, we propose allocating at least 20GB of storage space to your operating system for a little bit of flexibility.
The rest of the procedure is straightforward because you'll be asked about your system and user preferences as Windows 10 prepares to boot in the background.
After you've finished setting up Windows 10, download Steam from the official website.
Installation on a Windows PC will be the same as usual, and you'll only need to supply your login details before downloading Among Us.
How to play Among Us on a Mac M1, M1 Pro/Max

Because of the shared architecture between iOS and iPadOS, Apple's M1 Macs, which are the first to be powered by an Apple-designed Arm-based chip, can run iOS and iPadOS applications.
On the other hand, Fans had to wait for their favorite developers to make necessary adjustments to avoid compatibility issues.
Users on Intel Macs had to employ techniques such as using Windows in the past to play the game, but now they do not have to. M1 users will have the most excellent chance of successfully setting up Among Us on their system for now.
Open the App Store and search for Among Us in the search bar at the top left of your screen.
Among Us won't show up in the results right away, so you'll need to choose "iPad and iPhone apps."
Among Us will show up if you click the tab, and you can install it by selecting "Get" or "Install."
The icon can also be a downward-pointing arrow if you've previously downloaded Among Us.
Before the download process begins, you'll be asked to enter your Apple ID password.
You will be able to start downloading Among Us as soon as you submit your information. It will install immediately after you finish the process.
You can also add Among Us to your dock. Right-click its icon in the dock and choose to have it thereafter launching it for the first time.
The process is similar for M1 Pro/Max Mac users since the chipsets are identical. You'll still be able to download iPad/iOS applications, allowing you to use Among Us on your Mac natively.
Was this article helpful?