Among Us recently has become one of the most played games with thousands of players per day. This is thanks to its simple yet unique gameplay. It's very suitable for a group of friends or family, especially during all these lockdowns. Another factor that leads to its success lies in its cross-platform feature. The game is available on Android, iOS, and Windows PC. Unfortunately, Among Us is currently not compatible with macOS. But this doesn't mean that Mac users are unable to enjoy this game. In this article, we will show you the steps on how to play Among Us on Mac.
Play The Game With Bootcamp
Compatibility is one of the biggest problems for Mac gamers. Of course, the macOS is a clean operating system, but it's clearly not the first choice when it comes to gaming. However, installing Windows on Mac is relatively easy and it can allow users to install incompatible apps, including Among US.
The "Boot Camp Assistant" will help you do this. Don't worry, it is not that complicated. All you have to do is strictly follow these steps:
Download the official ISO file of Windows 10 through the Microsoft page
Prepare a USB flash drive (3.0 if possible) with 5 at least 5GB of free storage. Connect the USB to your Mac and disconnect all other external storage during the process.
Launch "Boot Camp Assistant" on your Mac.
Select "Download the latest Windows support software for Apple" >"Install Windows." 
Locate the downloaded ISO file then select the USB drive from the list that should appear after selecting the file.
Click Install, you need to repartition the hard drive and boot into the Windows installer
The rest of the process is self-explanatory so just follow the instructions on your screen
After the Windows setup is completed, Windows 10 will be booted up. Do the initial setups and you are done!
On the Windows screen, you can easily get and play Among Us through STEAM. This method allows you to play the game on Mac like Windows with stable fps and no ads.
Play Among Us on Mac with Android Emulators
As the game is available on Android, it will be extremely easy for you to play it on Mac with an Android emulator. There are some of them that are available in stores, but I highly recommend using Bluestacks. What you need to do is:
Download and install BlueStacks on your Mac. You may have to allow third-party apps on your Mac in order to get this software installed.
Start BlueStacks and complete the Initial setup.
Search for Among Us in the Play Store and install it for FREE.
Tap on the Among Us icon on the emulator screen to play.
By using an emulator, you can play Among Us on Mac for free. Bluestacks support mouse, keyboard, and gamepad, making your gaming session much easier. Also, you can share your gameplay with a simple button.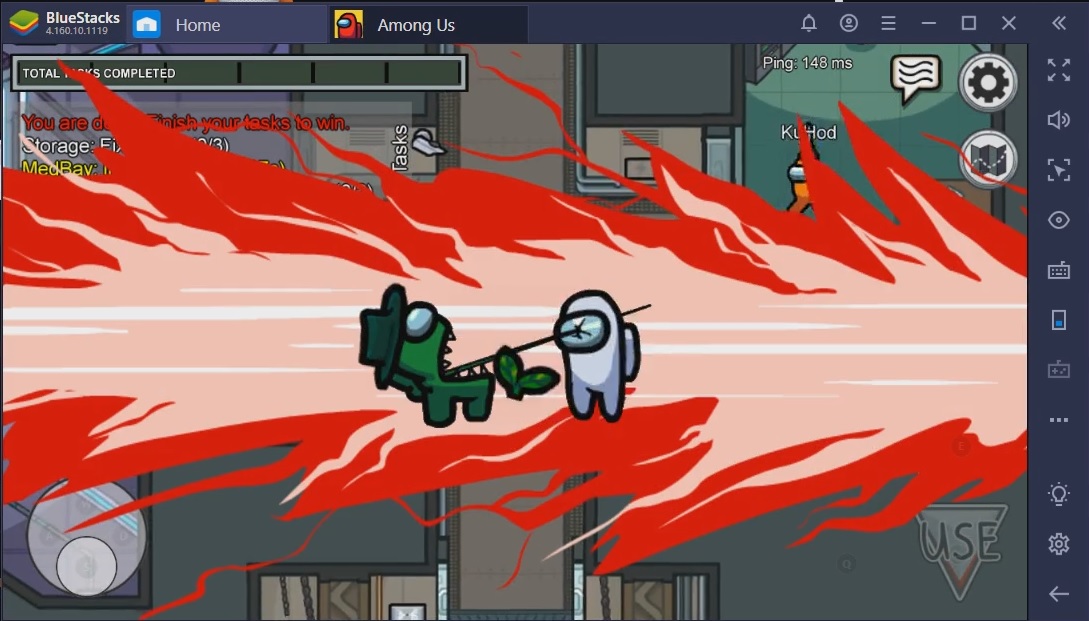 Now you know how to play Among Us on Mac. Do you have any questions? Let us know in the comments!