Thanks to Apple's unified ecosystem, it is very easy to move your files from Mac to other Apple devices. Moving files from your Mac to Android is a different story. Android uses MTP (Media Transfer Protocol) to share files with computers. While Windows supports this protocol, macOS doesn't. But it doesn't mean that you are unable to transfer your files from Mac to Android. In fact, there are a number of tools that help you move Mac files to Android with ease. Let's find out in the section below.
Android File Transfer
Android File Transfer is the program that is officially supported by Google for transferring files between Mac and Android. This app allows you to move multiple files from your Mac to your Android devices. You can also use it to manage your phone's storage via your Mac. Android File Transfer is completely Free, you can check it out here.
To use Android File Transfer to transfer your files, you will need to:
Download and install Android File Transfer on your Mac. (Make sure you have macOS 10.7 or later).
Open the app.
Unlock and connect your Android phone with your Mac via a USB cable.
The Android Transfer App will open up automatically. If it doesn't, check your notification bar and change the USB settings to File transfer/MTP mode
Now you can simply drag the files from your Mac to your phone to transfer them. You can also use the app to back up, delete, or organize files on your Android phone.
The downside of this app is that it is unstable. In fact, users reported that it crashes quite constantly and you may have to reconnect your phone multiple times to make it work. It also has an old and boring UI with just a few features.
MacDroid
MacDroid is an extremely lightweight app for transferring files between Mac and Android. It works great on OS X Yosemite or later, including the new macOS Big Sur. While having a compact size, this software will offer you all the tools and power for a smooth and glitch-free file transfer between your Mac and Android phone.
MacDroid allows users to transfer music, videos, images, and other media files. On top of that, it doesn't require any extensions, drivers, or plugins. MacDroid owns an extremely user-friendly and straightforward interface, everthing you need to do is:
Download MacDroid here. This app offers a FREE version with a free 7-day full-featured trial. The free version has limited features and options. If you like the app you can upgrade it to the Pro version which costs $19.99 per year.
Connect your Phone with your Mac with a USB cable
Select one of the available modes – ADB or MTP.
Keep clicking Next to complete the setup.
You will see your Android phone in the Device list on the left side.
Select it and press "Mount".
Now you can access your Phone storage via Finders. Simply drag and drop your files to move them between the devices
Portals
If you don't have a USB cable with you to transfer your files, Portals will help you to move them via a Wi-Fi connection. The process is very simple:
At first, you need to download and install the Portals app on your Android phone/tablet. It is Free on the Play Store.
On your Mac, open your web browser and go to Portals homepage. You will see a QR code here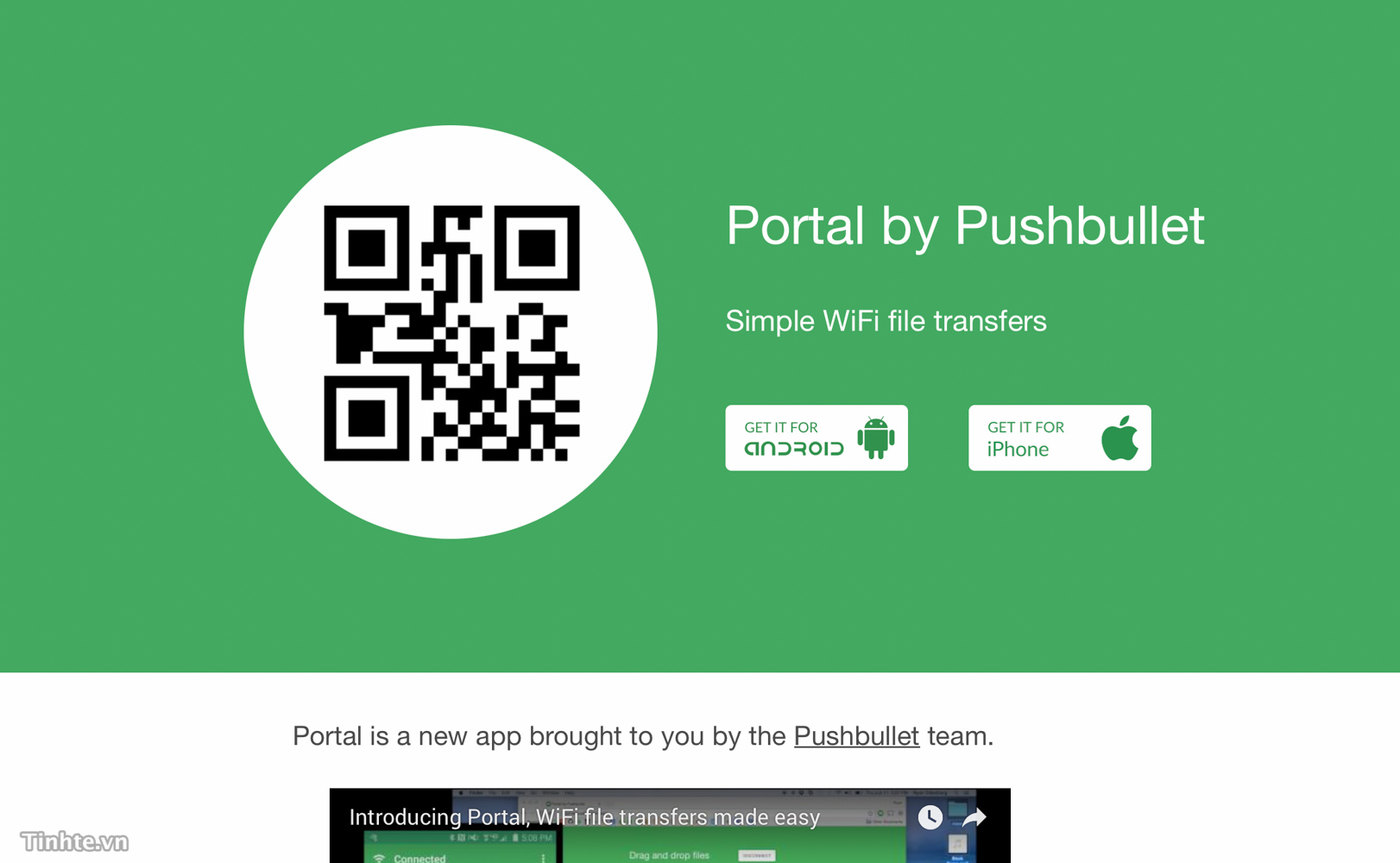 Open the Portal app on your phone and scan the QR code
Your devices will now be connected via your Wi-FI
Now just drag and drop desired files into the browser on your Mac to transfer them to your Android phone. You can do this with multiple files at the same time.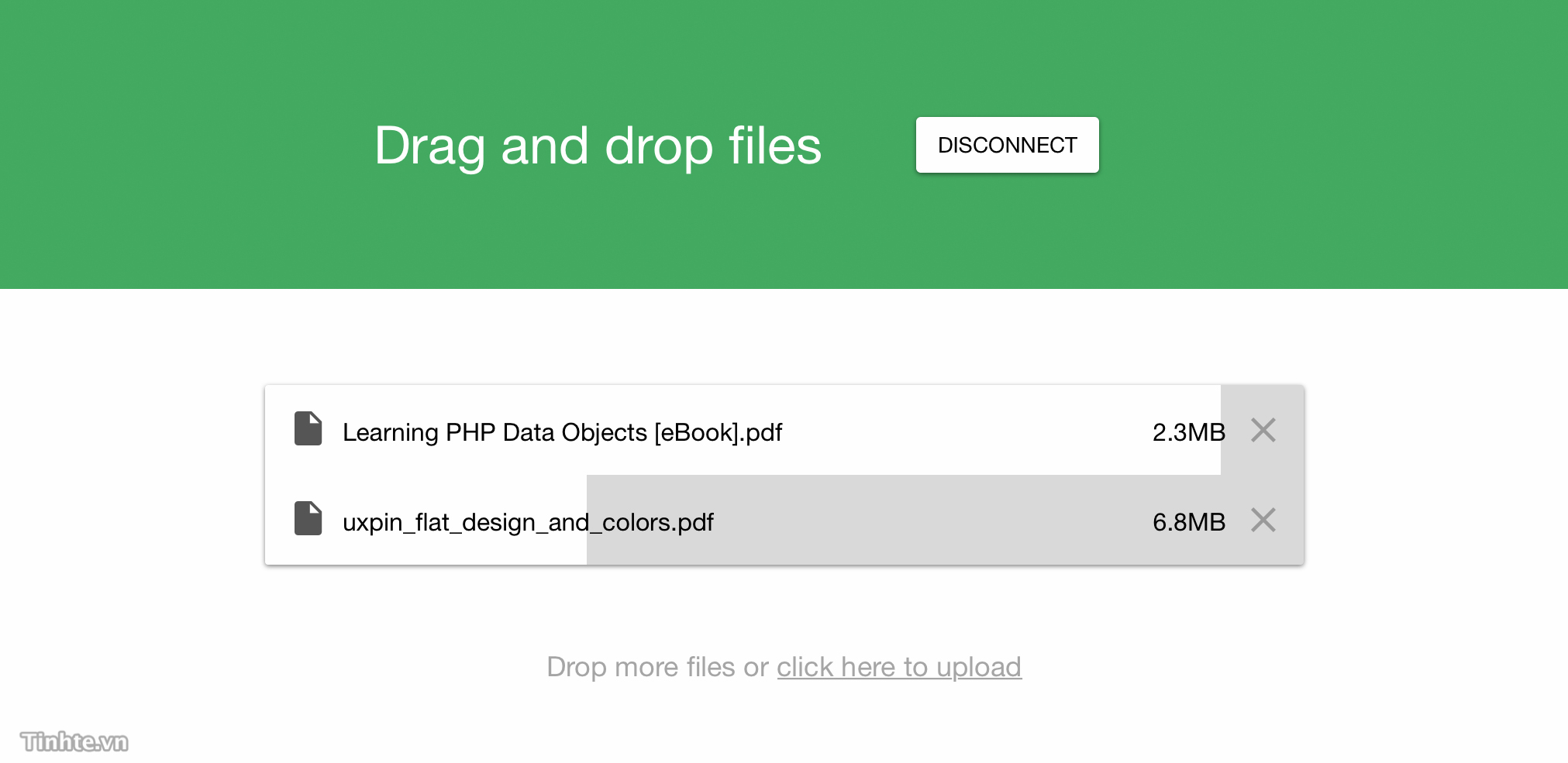 Note that when you send the music files, they will be sorted into the Music folder, while your image files go to Gallery or Camera Upload.
The downside is that the transfer process is slow due to the fact that it relies on your Wi-Fi. Therefore, it takes ages to send big sized files or even your files will be corrupted during the process. So, we recommend you use Portals if you don't have access to wired connection or you just want to transfer some small files.
Got any questions? Let us know in the comments below.
Was this article helpful?