Wi-Fi problems are common when it comes to Apple iPhone. These include both connectivity and speed problems. You may notice that your iPhone fails to connect to a specific Wi-Fi, have a slow download speed, and more. iPhone 12 is no exception. There are a number of reports regarding iPhone 12 Wi-Fi problems. No worries, we got you covered.
In this article, we will provide you 10 tips to deal with these Wi-Fi Problems on the iPhone 12 line up.
Reset Your Wi-Fi Router
The problem might be with your Wi-Fi router . Resetting your router is one of the most common troubleshooting methods to deal with Wi-Fi issues. In fact, it really works. So before doing anything else, you should try resetting your router and then connect your iPhone 12 again to see if your problem is solved.
Update The Router Firmware
The next thing you should try is updating your router's firmware. To do this, you need to know its models and firmware version. You can find this information printed on the back or bottom of the device. After that, visit the router manufacturer's website, go to the Download section, and download the latest firmware. Now follow the manufacturer's instructions to update your router.
Force Reboot Your iPhone 12
If the problem still persists, you can try rebooting your iPhone to see if it works. So you should try force rebooting your iPhone 12 in this case. To do this, you have to press and hold the Volume Up button, the Volume Down button, and the Side button until you see the Apple logo.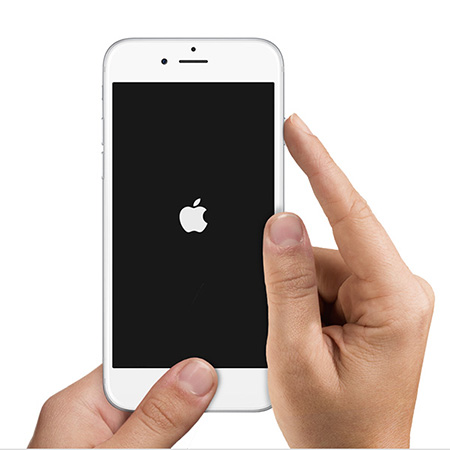 Forget Wi-Fi and Rejoin
This method may work if you suddenly cannot connect to your current Wi-Fi network even when you enter the right password. You should forget that Wi-Fi and then reconnect your iPhone. To forget a Wi-Fi, Go to Settings>Wi-Fi> Tap on the (i) icon next to your Wi-Fi's name>Forget This Network> Forget.
Turn Off Bluetooth
Bluetooth waves can interfere with the Wi-Fi wave, making the Wi-Fi signal unstable, especially with the 2.4 Ghz waves. So if you notice that your phone is disconnected from the Wi-fi network frequently, you should consider turning off your iPhone's Bluetooth. Just go to Settings>Bluetooth and switch it off.
Disable VPN
VPN can help you access a wide range of websites, but sometimes it can mess your network up and make it unstable. So If you have a VPN enabled via the Settings app or a VPN app, then try disabling it to see if your problem is fixed.
Wi-Fi Assist
Wi-Fi Assist is a smart feature in iOS. It automatically switches your network connection to 5G or 4G/LTE if the Wi-Fi connection is slow and unstable. However, a lot of users reported that they have solved their Wi-Fi problems on the iPhone 12 by turning Wi-Fi Assist off and turning it back on. So it may worth a try for you as well. All you need to do is go to Settings>Cellular (or Mobile in some regions) >Wi-Fi Assist.
Change Your DNS setting
Changing DNS is also one of the most common fixes for network problems. Therefore, you can fix the Wi-Fi problems on your iPhone by changing the DNS. You should use Google DNS or Open DNS. You can change your iPhone DNS by going to Settings>Wifi>Tap on the (i) next to your Wi-Fi name> Tap DNS. Now you can remove the old DNS settings and enter your new DNS.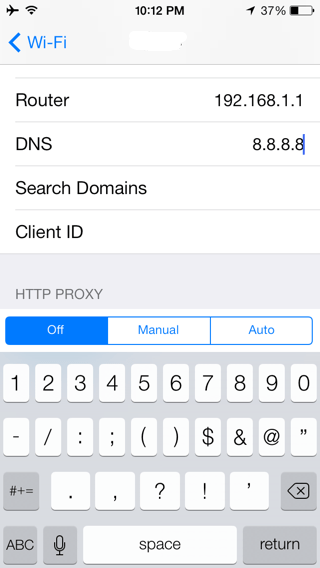 Wi-Fi Networking Services

Disabling Wi-Fi Networking Services is reported to solve some of the Wi-Fi issues. Go to Settings> Privacy> Location Services> System Services and disable them. Don't worry, this option does not disable your Wi-Fi completely.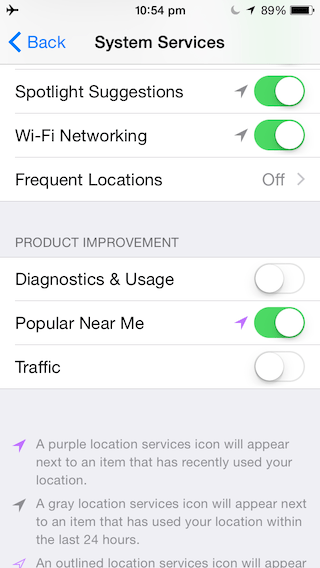 Reset your Network Settings
If none of the above methods works, you should try resetting your network settings. What you need to do is Settings > General > Reset > Reset Network Settings. This also resets Wi-Fi networks and passwords, cellular settings, and VPN and APN settings.
There you go, these are our 10 tips to fix Wi-Fi problems on your iPhone 12. Of course if you have tried all of them but nothing worked for you, it's time to contact Apple Support.
Was this article helpful?