Having problems syncing your iPod? Don't worry, you are not alone. In fact, iPod sync issues are among the most common issues that you might face when using this music player. Luckily, you can resolve many of these problems simply by changing some settings on your device. So in this article, we will provide you some tips to fix common iPod sync problems. Let's check them out.
Check Your USB Cable and USB Port
A faulty USB Cable is one of the main culprits for syncing problems on your iPod. As it has abnormalities in connection, the cable is unable to transmit data properly. If you find out that your cable also does not work with other devices or is having some broken parts on it, you should replace it with a high-quality USB cable.
While checking the cable, you should also check the USB port on your computer. If a specific port does not work for any cable/device at all, you should switch to another port that works.
Restart iTunes or Finder
In some cases, there may be minor problems with iTunes or Finder that prevent your iPod from syncing with your computer. Most of these minor glitches can be fixed simply by restarting these apps.
So, you can try closing iTunes or Finder then relaunch it. Once the software is up, reconnect your iPod to see if the sync problems have been resolved.
Disable the Antivirus Software on Your Computer
Some antivirus programs are known to cause problems with many software. So there's a chance that your antivirus is interfering with iTunes or Finder. In this case, you might want to disable your Antivirus software while you sync your iPod with your computer.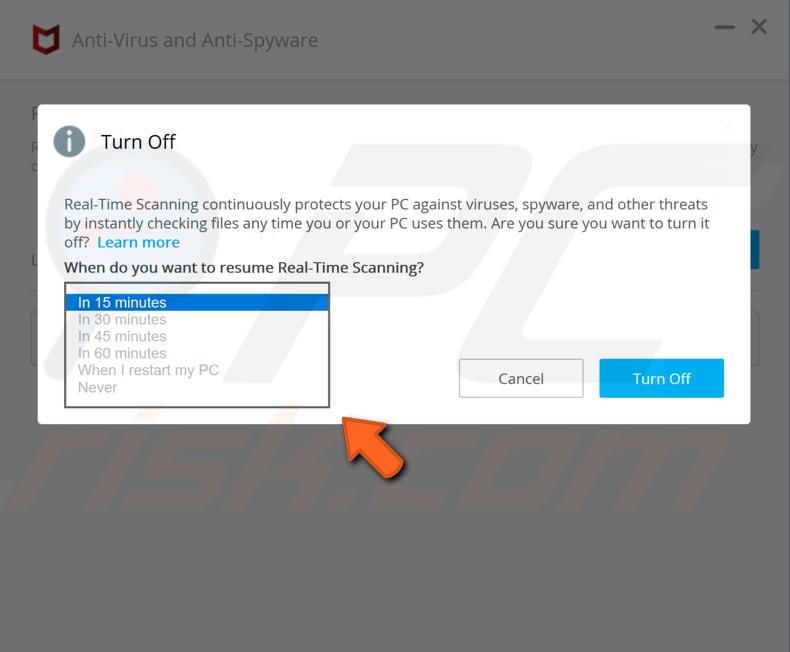 Most of these programs have the option to turn off protection temporarily from their menus. Activate this feature and then finish your sync. Afterward, re-enable your antivirus again.
Use Wi-Fi Sync Instead of USB Sync
Using wired sync is not the only option you have for your iPod. Now both iTunes and Finder support Wi-Fi sync. It means that you can sync your iPod to your PC/Laptop without any cables. 
Here's what you need to do in iTunes (the steps are similar for Finder):
Open iTunes
Select your iPod name
Click the Summary tab in the left sidebar
Scroll down to the Options section
Tick the box that says Sync with this iPod over Wi-Fi
Click Apply.
Ensure the Correct Drivers Are Installed on Your Computer
If you are using a Windows PC/Laptop, you need to make sure that you have installed the appropriate drivers for your iPod. If you don't, iTunes will not detect and sync your device.
To check and install the driver for your iPod, you need to:
Close iTunes if it's running
Connect the iPod to your computer. Make sure you unlocked it
Open Start Menu
Search for Device Manager
Expand the sub-menu for Portable Devices and you'll see your iPod.
Right-click on your iPod and select Update driver.
Click on Search automatically for updated driver software on the following screen.
Finish the driver update process
Restart your computer
Now you can re-connect your iPad to see if the syncing problems are gone.
Update Your Software Version
If you are using an older software version of your iPod, iTunes, or macOS, it can make your devices incompatible for syncing. So, you can update your software to see if that fixes your issues.
To update an iPod, go to Settings>General>Software Update. If an update is available, tap Download and Install.
You can update iTunes for Windows by downloading and installing the latest version from the Microsoft Store. If you installed iTunes from Apple's website, choose Help > Check for Updates instead.
Mac users can update iTunes by heading to the Mac App Store and downloading new updates. However, you can't update Finder on its own. You must update your macOS version to get the latest release of Finder.
Ensure Sync feature Is Enabled for the Content You Want to Sync
There's an option on iTunes/Finders that allows users to selectively sync their content to a computer. So if your iPod does sync with your computer, but you only get a part of your content, you might have enabled selective sync.
To switch partial sync to full sync, you need to
Open iTunes/Finder
Select your iPod
Select the content type that doesn't sync properly from the left sidebar. For example, click on Music if you are not seeing all your iTunes music files on your iPod.
Tick the Entire music library option to ensure all of your music tracks are synced with your iPod.
For other types of file, you can process similarly to sync all the files.
You can check out this official guide from Apple for more details
Reauthorize Your Computer in iTunes
If the problems persist, you might want to try deauthorizing then reauthorizing your iTunes account on your computer. Here's how:
Open iTunes
Click Account > Authorizations > Deauthorize This Computer.
Enter your account details and click Deauthorize.
To reauthorize your computer, go to Account > Authorizations > Authorize This Computer in iTunes.
Change Your Computer's Power Management Settings
Windows computers have a feature that turns off all your USB-Connected devices to conserve power. As you connect your iPod to your PC/Laptop via a USB cable, your computer might turn off that connection and you don't see your iPod in the connected devices list at all.
Disabling the power saving option for USB-connect devices may fix the sync problems on your iPod for you. Here's how to do so:
Open Device Manager
Expand the Universal Serial Bus controllers section
Double-click on USB Root Hub.
Switch to the Power Management tab
Untick Allow the computer to turn off this device to save power.
Click OK at the bottom.
Reset and Restore Your iPod
If you've tried all the above methods but none works, you should try erasing your iPod data and restoring it from an iCloud backup. This will give your iPod a fresh start and eliminate some software problems.
To create an iCloud backup, you need an active internet connection. Follow these steps:
On your iPod, go to Settings > [your name] > iCloud > iCloud Backup
Enable the iCloud Backup option.
Tap Back Up Now to start creating a backup for your iPod
Once the backup process is complete, go to Settings > General > Reset and tap Erase All Content and Settings.
Allow your iPod to fully erase then boot it up again and start configuring it all over
Complete the initial settings until you reach Apps & Data Screen
Select Restore from iCloud Backup
Select the backup you made earlier to restore your device.
Once the device is restored, connect it to your computer and see if you can sync it with iTunes or Finder.
---
And there you go, now you have our guide on how to fix common Sync Problems on your iPod. If the problems still persist after you've tried all these methods, it's time to take your iPod to the nearest Apple Center for maintenance and replacement. If you have any questions, please let us know in the comments!
Was this article helpful?