How To Access iOS 14 and iPadOS14 Public Beta
After 2 weeks of releasing only Developers Betas for the new iOS 14 and iPad 14, Apple recently released the public betas of these 2 operating systems. Therefore, it's a big chance for every customer to experience the upcoming OS system. Public betas are generally more stable than developer betas, but they aren't foolproof, and installing an advanced operating system always contains risks. So if you really want to try the new OS and ready to take risks, Let us guide you on how to access iOS 14 and iPadOS 14 Public Beta.
Notes for iOS 14 and iPadOS 14 Public Beta
iOS 14 brings many interesting features for iPhone. This is including widgets on the home screen, Apps Library, a new interface for incoming calls, and much more. About iPadOS 14, mainly refine the user interface in default applications. It also adds a new handwriting recognition feature when writing with Apple Pencil.
Although this is a public beta, iOS 14 and iPadOS 14 still have a lot of bugs and performance issues. One of the most noticeable issues is the issue of overheating and battery drain that many beta developers are facing. You will also experience incompatibility with third-party apps as developers have not updated their apps with iOS 14 and iPadOS 14.
However, if you want to try out new features in iOS 14 and iPadOS 14 then the public beta is the best choice for you, it is a more stable version than developer beta. Here's how to install it on your iPhone, iPad.
IOS 14 and iPadOS 14 Compatibility
Before we get started, let's check if your device is approved by Apple to upgrade to iOS 14 and iPadOS 14. Here is the compatibility list for the new OS:
Some iOS 14 and iPadOS 14 features may not appear on older compatible devices. Additionally, some features may not be available in all regions or languages, like Apple News.
Backup Your Data
Before you start, you should back up the data on the device, because during the installation process you may encounter errors that cause data to be lost, it is best to back up for sure. That way, you can restore your phone's settings, apps, and data to normal (that is, on a stable version of iOS) should something go wrong.
The iOS 14 beta may be buggy or prone to crashing this early on (by definition a beta test is to find problems with the software), and you don't want to be the person to discover a problematic data-loss bug if you don't have a backup. After you finished backing up your device, process to install the new operating system.
Sign Up for the Apple Beta Program
You'll need to register for the Apple Beta Program to download any of the public beta versions of the upcoming operating systems. Don't worry, it is a free program. You just need an Apple ID and to register it with the program. Head to the Apple Beta Program site and click on the 'Sign Up' button. You'll be directed to enter your Apple ID and register with the Apple Beta Program, as well as sign an agreement acknowledging the risks.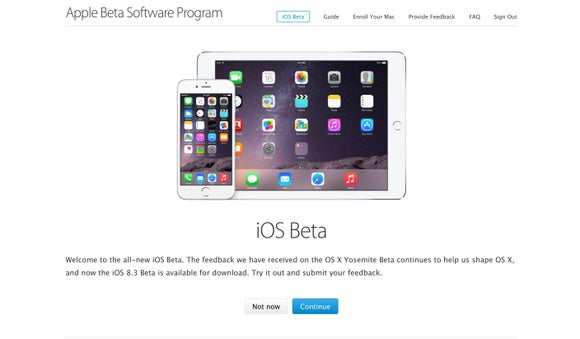 Enroll your iPhone
Now on the Apple Beta Program site, click 'Get Started'. Doing this will takeyou to the program's guide page. You'll need to visit on the iPhone you'd like to download a new OS beta on; click the iOS tab, and under the Get Started section, click 'enroll your device.'
That will take you to an OS-specific beta page which will, again, urge you to back up your device. On the iOS device-enrolling page, follow the Install profile link to download a configuration profile,
Install the Configuration Profile
Once you've downloaded your beta configuration profile, it will show up as a new option in Settings to install. Tap on it and follow the instructions to install a new beta-ready profile.
Update Your System to iOS/iPadOS 14
Once you have a new beta profile, go to Settings > General > Software Update and you'll have the option to download and install the iOS 14 beta. Tap Install and the update will be downloaded soon. And congratulation, now your device is on the IOS/iPadOS 14.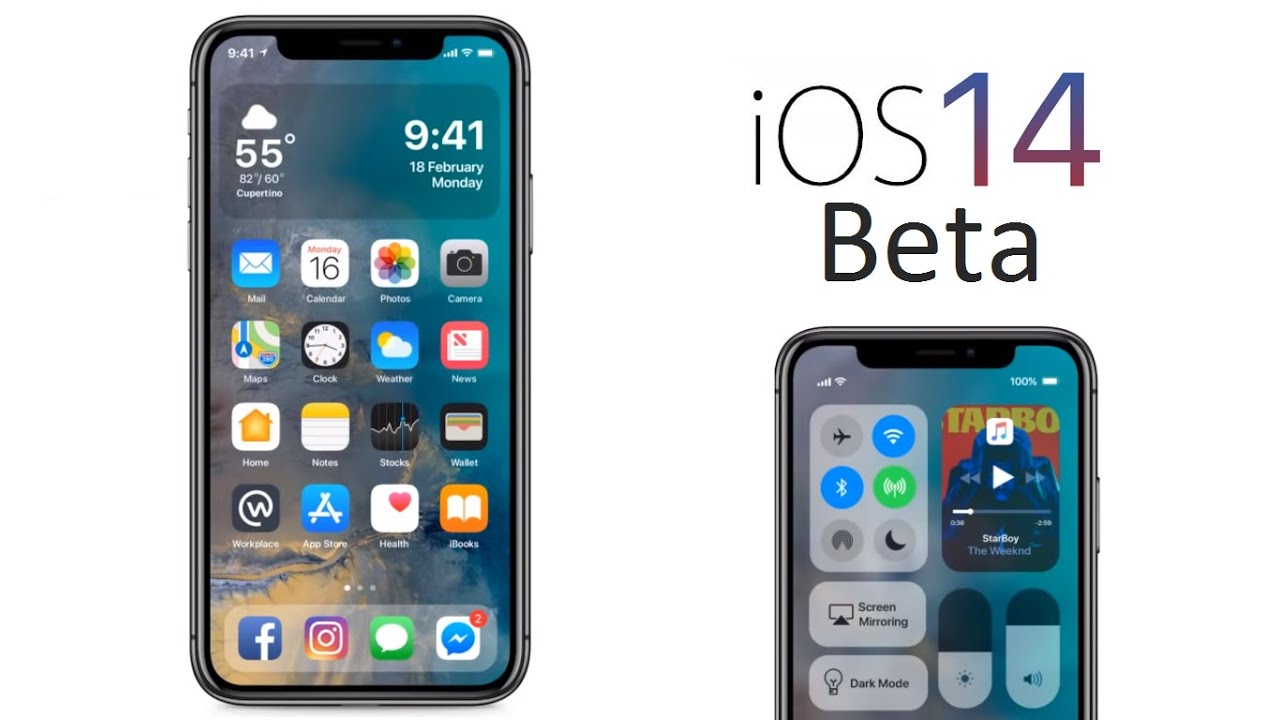 There you go, no you know how to access the iOS 14 and iPadOS 14 public beta. Please keep an eye for future updates with new features that Apple will release soon. We'd love to see your questions and opinions about iOS/iPadOS 14 in the comments!
Was this article helpful?