If you are shopping for a new phone with a budget of around 700$, the Google Pixel 5 and iPhone 12 Mini are the top candidates. Both of them just went on sale last month but have quickly become the fan-favorite pair of smartphones. They offer smooth performance, amazing displays, and great camera features. However, each device still has its owns unique advantages. So, choosing between the two is not easy. With that in mind, I am here to help.
In this article, I will make some comparisons between the Google Pixel 5 and iPhone 12 Mini, so you can decide which one is right for you.
Price
The Google Pixel 5 costs $699. It only has a base storage configuration of 128Gb. Meanwhile, the iPhone 12 Mini has 3 storage configurations which differ in prices:
64GB — $699
128GB — $749
256GB — $849
The iPhone 12 Mini is somewhat more expensive than the Pixel 5. However, if you want to store a lot of things on your phone, the iPhone 12 Mini 256Gb version is not a bad choice at all.
Design
Google and Apple had a very different approach when it comes to smartphone design.
Pixel 5 is made from aluminum metal. It has a unique paint color to create a beautiful cover. The design may not provide a premium look and feel as other smartphones do but it is very comfortable to hold and use even for an extended period of time.
On the other hand, the iPhone 12 Mini has an aluminum frame with a back cover made from polished tempered glass. Its screen display is protected by a layer of Ceramic Shield glass. According to Apple, this glass contains ceramic crystals which offer four times greater resistance to damage from drops.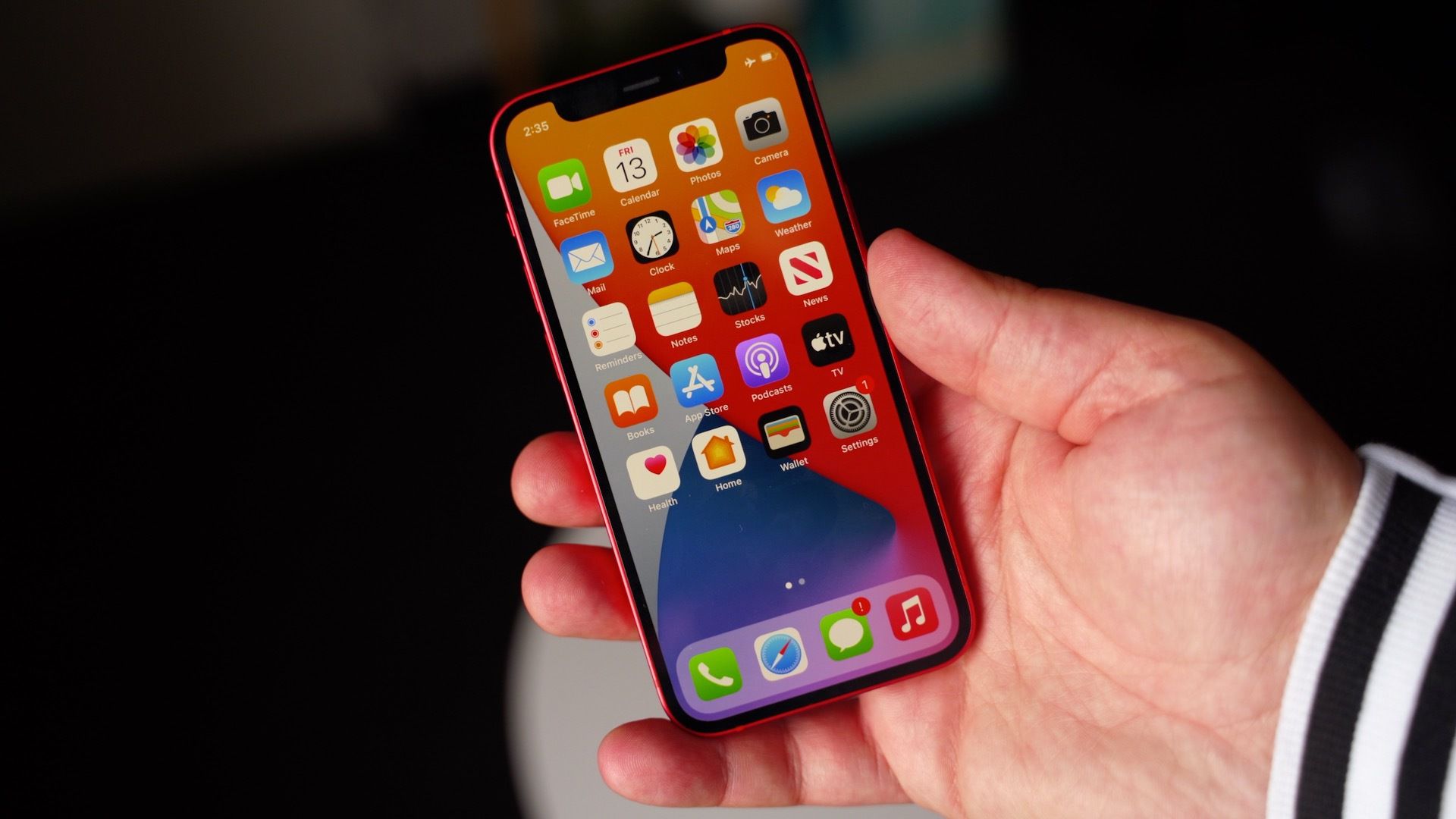 Screen Display
Both the Google Pixel 5 and iPhone 12 Mini have OLED displays with Full HD + resolution. Although the screens on both devices have impressive display quality, the Pixel 5's has a better refresh rate of 90Hz compared to the 60Hz refresh rate on iPhone 12 Mini's counterpart. A higher refresh rate screen promises to deliver a much smoother experience when you browse through web pages.
The Pixel 5 screen is a little bit bigger in size than that of the iPhone 12 Mini ( 6″ to 5.4″). However, both have a compact size and can be used one-handed.
Cameras and Photography
Both the Pixel 5 and iPhone 12 have a camera cluster in their rear that includes wide-angle and ultra-wide-angle primary sensors. In most cases, the cameras of both devices will allow you to take an excellent photo. But when it comes to low-light situations, Pixel 5 has a small edge.
Google may have made great strides with video recording on Pixel 5, but the iPhone 12 Mini makes use of Apple's new camera techs to become one of the best smartphones for video recording out there. In fact, the iPhone 12 Mini can now record Dolby Vision videos at 4K resolutions and 30 fps.
Accessories and Security
Both the Pixel 5 and iPhone 12 Mini have IP68 water-resistant, support NFC for contactless payments, and Qi wireless charging. However, with the iPhone 12 models, Apple does not include a fast charger adapter in the boxes. Instead, Apple introduced a new charging feature called MagSafe. The new MagSafe wireless charger attaches to the back of the iPhone 12 magnetically and has faster-charging speeds than Apple's previous wired charging solution.
Along with the MagSafe wireless charging feature, Apple also introduced some MagSafe-enabled accessories such as phone cases, leather wallets, and keys-holder.
Besides, the Pixel 5 uses a rear fingerprint sensor while the iPhone 12 Mini comes with Apple's Touch ID technology.
The Specs
There is nothing you need to worry about the specifications on both devices. The Snapdragon 765G inside the Pixel 5 might not be as powerful and fast as the A14 Bionic chip in the iPhone 12 Mini, but the Mini only has 4GB RAM, so it's a win-win situation. However, both phones offer fast and smooth performance for your daily tasks and entertainment purposes.
The Battery life is also not a problem here. The Pixel 5 has a battery capacity of 4,080 mAh while the iPhone 12 Mini can last for up to 15 hours of video playback.
Software Support
The Google Pixel 5 comes with a pre-installed Android 11, which comes with many new and interesting features such as Message bubbles for the Messages app, screen recording, app access control, and more. In addition, you can expect major OS updates, monthly patches, and security updates that run through October 2023.
On the other hand, the iPhone 12 Mini will use the new iOS 14. It also gives users new features and a variety of customization options. And obviously, the iOS operating system has always impressed its users with the amazing core features as well as an exclusive, user-friendly App Store. But more importantly, Apple has an unrivaled software update system. The current versions of iOS 14 now stretches support for iPhone 6s.
The Verdict
| | | |
| --- | --- | --- |
| | Google Pixel 5 | iPhone 12 Mini |
| Pros | Big and beautiful display in a compact size | Super small-sized smartphone that can be used with one hand |
| | 90Hz refresh Rate | Crisp OLED display |
| | Great camera quality, especially in low-light conditions | Unrivaled Video recording features |
| | Large Battery Capacity | Fast and fluid performance |
| | 3 Years of Software update | Update support for over 5 years |
| Cons | Less Premium Look and Feeling | More Expensive in the same storage |
Regardless of whether you choose a Pixel 5 or an iPhone 12 Mini, you can rest assured knowing that these are two of the best smartphones of the year. So what is your choice? Leave a comment to let me know!
Was this article helpful?