Due to the COVID-19 pandemic, a lot of this year's game events have been postponed or moved online. This is surely not good news for any of the gamers out there. However, big game companies are starting to make plans for next year's events to introduce their new products. In this article, we have made a small list of game industry events that you should follow in 2021. Let's check it out.
E3 2021
E3 is always one of the biggest gaming events in the world. Big game companies use the event to showcase their new game titles. E3 2020 was expected to reveal more details on the next-gen consoles, but it was cancelled. Luckily, some big companies like Microsoft, Amazon, Google, 2K Games, Sega, and Square Enix still held online events to introduce their upcoming gaming titles.
Although it may not be as exciting, the E3 2021 is still worth the wait as gamers are expecting new games for the next-gen consoles – The PS5 and Xbox Series X. According to Engadget, the Entertainment Software Association (ESA) recently said that E3 2021 will take place from June 15 to June 17, 2021. We can expect a lot of upcoming games. This can include the games that has been delayed this year due to the pandemic outbreak.
BlizzCon 2021
BlizzCon is the event where Blizzard Entertainment introduces their new Games, events, or products. As 2020 is really not a good year for gaming events, Blizzard also was struggled to host the BlizzCon 2020.
Recently, Blizzard has announced on its YouTube channel that it will host the BlizzCon 2021 online and cancel BlizzCon 2020 earlier in the year. The next year BlizzCon will be called BlizzConline and anyone from all around the world can watch the live stream for FREE. This is a wise move of Blizzard in this situation. As the BlizzCon tickets and products are usually quite expensive, moving the event online with free access will attract a lot of customers and fans for them, thereby making up for the disappointment for BlizzCon 2020.
The event will be hosted on February 19, 2021. There is a big chance that Blizzard will introduce its newest games in the BlizzConline event. OverWatch2, Diablo IV, Diablo Immortal, and the new expansion of World of Warcraft are what gamers expecting the most.
GamesCom 2021
Gamescom is one of Europe's biggest gaming trade fair events. It feature the latest entertainment products, including software, hardware, gaming accessories, merchandise, and much more
Like some other big game conventions, this event was moved online this year due to the outbreak. However, GamesCom 2020 was surprisingly a big success as it attracted over 10,000,000 views over the course of the event. To continue this success, the organizers of Gamescom have decided to make the next year's event available in both the real and virtual world
Specifically, the Gamescom 2021 will take place in Cologne on 25 – 29 August next year. It will be paired with an online presence similar to this year's event in an attempt to reach the same numbers of worldwide viewers.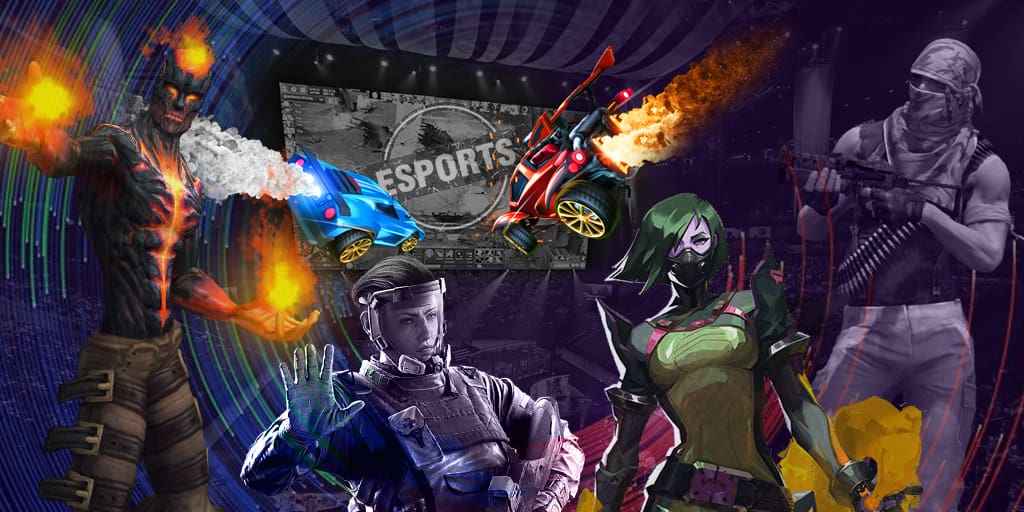 And that is the list of the big game industry events that you should follow in 2021. Which games are you expecting? We'd love to know your opinions in the comments!
Was this article helpful?