Apple first introduced the slim, unidirectional new USB-C port on the Retina MacBook in 2015. And since then, these ports have become the main connections for most modern Mac models, including the new M1 MacBook Air, MacBook Pro, and Mac Mini. It would be a disaster if someday a USB-C port stops working. Don't worry, we got your back. Before you send your laptop out for Apple support, there are some troubleshooting methods that you can try in order to fix the USB-C port not working issue on your MacBook. Let's check them out!
Reboot Your Mac
Sometimes a software conflict can be the culprit for this issue. In this case, the first thing you want to do is to reboot your Mac. This is a simple yet effective method that can solve many software-related issues. There's a chance that it will fix the USB-C Port not working on your MacBook.
To Reboot your Mac, simply open the Apple Menu then Select Restart from the drop-down menu. Alternatively, you can hold the Control (Ctrl) key and press the power button. This will trigger the system shutdown dialog. From here, select Restart from the available options.
After your MacBook has completely rebooted, you may check if your USB-C port is working again. If it's not, proceed to the next method.
Reset System Management Controller (SMC)
System Management Controller (SMC) is a subsystem of Mac computers based on Intel's platform. SMC has the role of managing system temperature, battery charging, graphical display processing, startup, and shutdown. Therefore, resetting SMC may also solve the USB-C port issue for you. Different Mac models require different ways to reset their SMC.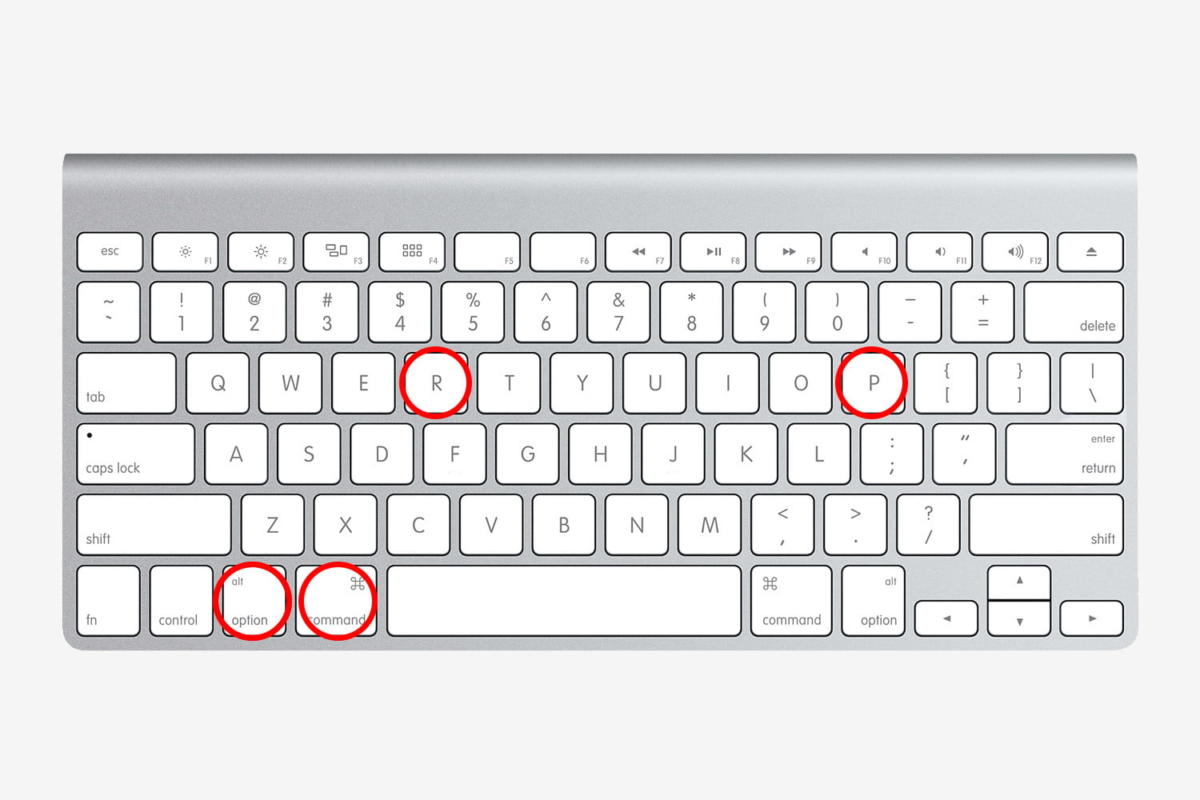 We've covered a guide on how to reset SMC on all the mac Models. 
Reset NVRAM
NVRAM (nonvolatile random-access memory) is a small amount of memory that your Mac uses to store certain settings and access them quickly. There are several kinds of settings that can be stored in NVRAM. These include sound volume, display resolution, startup disk selection, time zone, kernel panic information, etc. Some users reported on the Apple forum that resetting NVRAM or SMC will fix the USB-C port not working. So, it's may worth a try to do.
Basically, to reset NVRAM on your Mac, you need to:
Turn off your Mac
Press the power button to boot it up again
As soon as you power up the laptop, hold down Command+Option+P+R.
Keep holding down the keys for about 20 seconds then let go and allow your Mac to continue starting normally.
Check the Startup Disk, Display, and Date & Time panes of System Preferences to make sure they're set the way you want them.
For the new M1 Mac models, the process to reset NVRAM is quite different. Check out this post to learn how to do this.
To learn more about NVRAM, you read Apple's official guide here
If None of These Methods fix the USB-C port not working on your MacBook,
Unfortunately, there's a big chance that your USB-C port has been damaged or corrupted hardware-wise. it's time to contact Apple Support. If you've opt-in Apple Care+ for your MacBook, it should be covered. Depending on the actual issue with your ports, you could get a free repair.
---
There you go. This is our guide on how to fix the USBC port not working issue on your MacBook. If you have any questions, please let us know in the comments!
Was this article helpful?