You cannot hear the voice of the caller during a call? Or your recorded video on your iPhone has a poor audio quality? If so, there's a good chance that your iPhone microphone is not working properly. Don't rush to take your iPhone to an Apple Center and ask for help. In this article, we will provide some troubleshooting methods for the iPhone Microphone not working issue. Let's check them out!
Clean Your iPhone Microphone
Dust and other tiny particles can stick to your iPhone microphones if you don't clean them on a regular basis. This can be the reason for a muffled voice output on calls. In this case, you can try cleaning the microphones using a toothbrush or an air compressor.
If you use an air compressor, make sure you keep the compressed air flow low otherwise it may damage the internals of your iPhone. DO NOT insert any sharp object into your iPhone microphone holes as this may cause irreversiable damage.
Make Sure Nothing Now Covers Your iPhone's Mic
There's nothing wrong with using third-party cases to protect your iPhone. However, if you are getting a cheap case from an unknown vendor, you should make sure that the holes at its bottom are precise with those on your iPhone. If they don't, your phone's microphones will be covered, thereby limiting their quality and functionality.
Disconnect Bluetooth Devices
Sometimes your wireless earbuds may automatically turn on and connect to your iPhone. So when you receive a call, your phone will select the earbuds as its audio output instead. As a result, the other person won't be able to hear you and you, and you might think that your iPhone microphone is malfunctioning. This may occur when you connect your iPhone to your car's infotainment system or an external Bluetooth speaker.
So in these cases, you should make sure that you have manually disconnected Bluetooth devices from your iPhone via the Bluetooth menu in Control Center:
Turn off Noise Cancellation
By default, iOS has a Noise Cancellation feature that reduces ambient noise on phone calls when you are holding the receiver to your ears. While this feature works in most scenarios, it can also muffle your voice if you are having a call while lying on the sofa or in bed. You can try to disable this feature to see if the problem is fixed. What you need to do is:
Launch Settings App
Go to Accessibility
Select Audio/Visual
Switch off the Noise Cancellation toggle.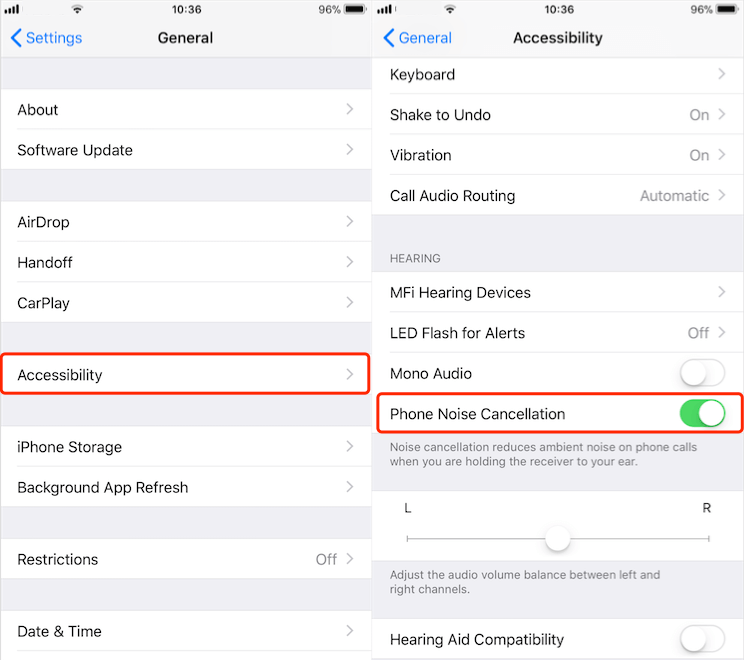 Now you can try calling your friend. If the problem persists, you should re-enable Noise Cancellation and move on to the next tips.
Enable Microphone Access for Third-Party Apps
In case your iPhone microphone is not working in a particular app like FaceTime or Skype, there's a chance that you haven't enabled the microphone permission for these apps.
To enable microphone access to the revelant apps, you need to
Open Settings
Go to Privacy
Select Microphone
Switch the toggle bare next to the apps you want to enable the microphone for.
Hard Reset Your iPhone
Hard resetting your iPhone can solve some software conflicts and glitches. So, it might also solve the microphone problems as well. Don't worry, doing this won't erase any of your data.
You can check out our guide here to learn more about hard resetting your iPhone.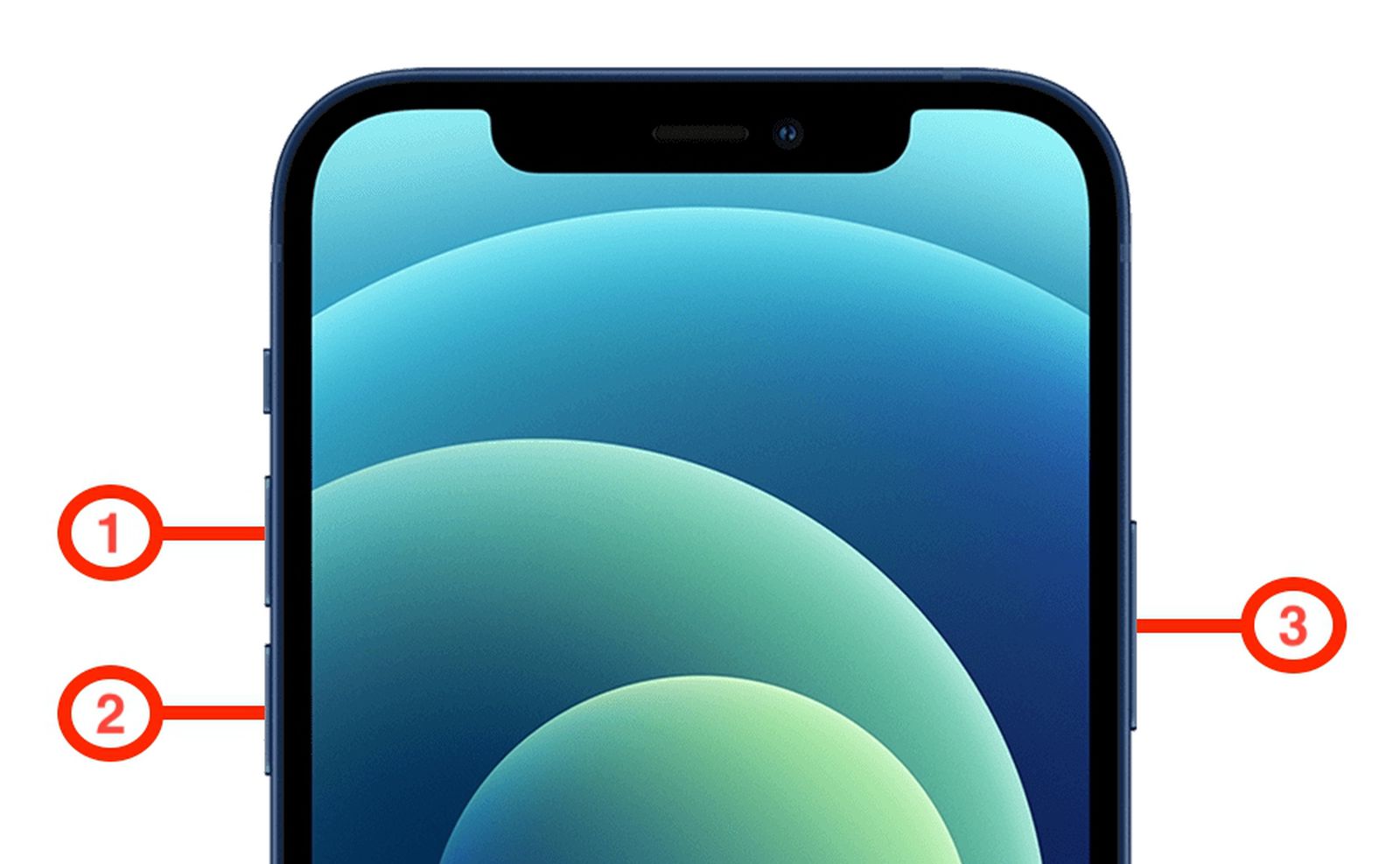 Update Your iPhone Software
Apple iOS is clean and well-optimized but that doesn't mean that this operating system is flawless. In fact, there are plenty of frustrating bugs and glitches that are affecting users' experience. Maybe one of these bugs is preventing your iPhone microphone from working properly. This is more likely to be true if the microphone issue on your iPhone pops up after a recent software update.
Apple constantly releases patches and new updates to deal with issue. Therefore, you should update your device to the very latest release of iOS to see if that solves the issue or not.
To check for a new software update, simply go to Settings > General > Software Update.
Reset All iPhone Settings
If none of the methods above works for you, then consider this as a last hope for success. Resetting all of your iPhone Settings won't wipe out any app or their data but the step will delete all saved Wi-Fi passwords. To do so:
Open Settings
Head to General
Select Reset
Choose Reset All Settings
If even doing this can not solve the microphone problem for you, it's time to take your phone to the nearest Apple Store/Center and ask for help.
---
Also read: Best External Microphone for M1 MacBook Pro in 2021
There you go, now you have our tips on how to fix the iPhone microphone not working issue. If you have any questions, feel free to let us know in the comments!
Was this article helpful?