If you were lucky enough to get the PS5 on its launch day, Congratulations! Now you now have access to a next-gen gaming experience. However, like any other tech product, no matter how advanced it is, the PS5 still has some problems with it. In fact, We have started to hear some of the problems players are facing with Sony's next-gen gaming console such as corrupted data and saved data errors. In this article, we will show you the steps on how to fix corrupted data on the PS5.
Delete The Game Data
A corrupted data error is normally related directly to one of your games. Corruption can happen right when you are downloading or installing a game. The downloaded data may not be installed on your PS5 storage properly. You may still start the game, but you may experience lags, black screens, or extremely slow loading time. Some error messages may even show up as well. In this case, delete the game and its data then download it again to see if the problem is fixed. To delete the game data, you will need to:
Go to Settings on your PS5. You can find the cog icon on the top right of your screen
Choose Storage
Go to Console Storage.
Switch to Games and Apps.
Select the game(s) you'd like to delete.
Hit Delete.
Restore Your License
Sometimes there is no corruption in your game data but you still can't access your games. In this case, there may be some issues with licenses for your downloaded content. In fact, several PS5 users have run into problems with licenses and whether or not they can use a game on their device.  So you will need to restore your licenses if you want to access your games. Here is how:
Select the Settings icon at the top of the UI
Choose User and Account.
Go to the Other tab.
Select Restore License and hit Restore.
Rebuild Your PS5 Database
The PS5 database is an organized collection of data related to your device. Anything you want to do with your games' data, you will get it done via the interaction between your operation and the database.  So it would be very frustrating if the database gets corrupted. It may lead to a longer loading time, sluggish menu, or it can prevent you from accessing your games. This issue can be caused by many factors such as storage media corruption, power outage, or hardware failure. In this situation, rebuilding your PS5 Database will do the trick.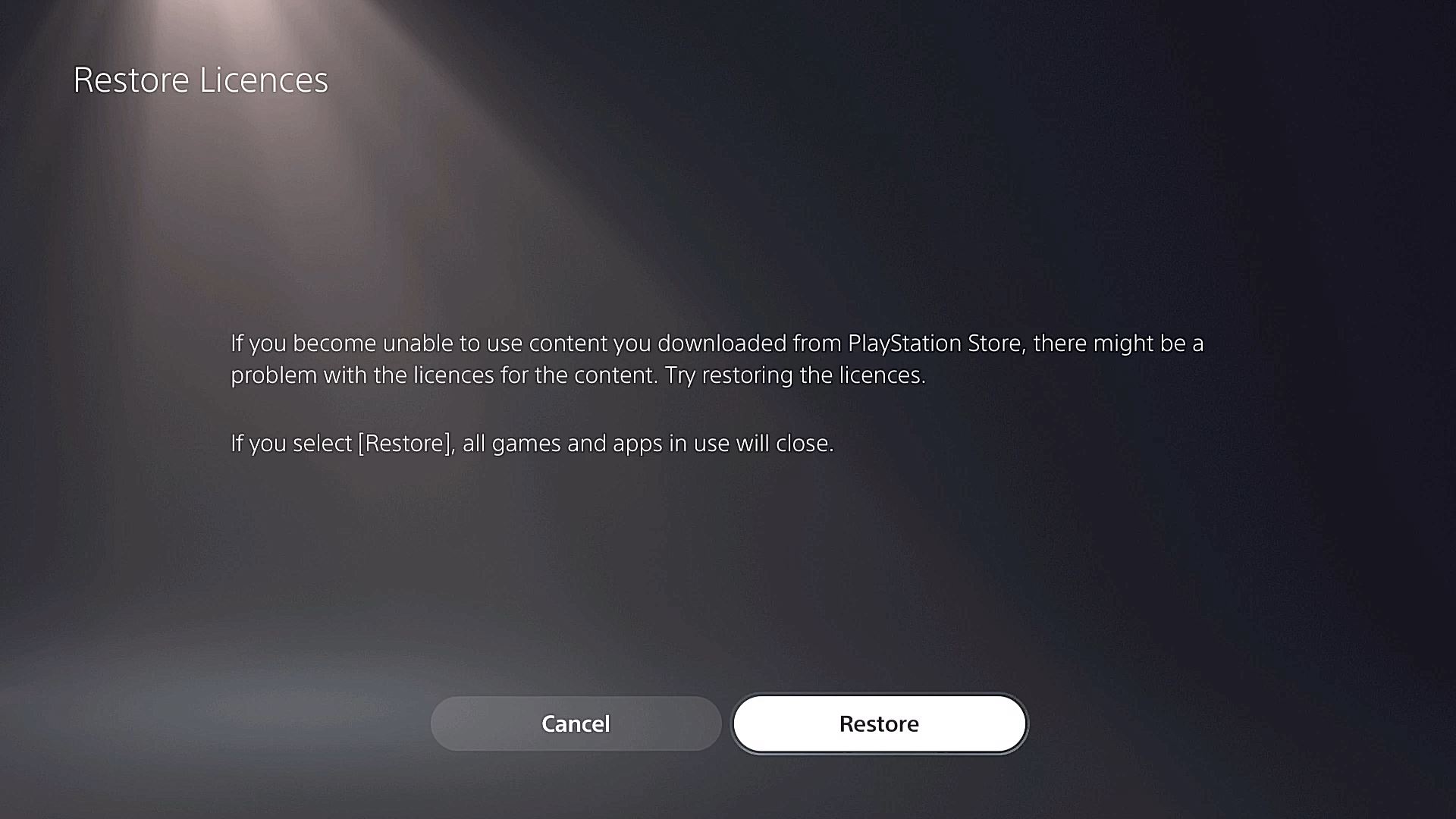 Completely turn off your PS5.
Press and hold the power button until you hear two beeps, one upon pressing it and another several seconds later.
Connect your DualSense controller to your console via a USB cable.
Press the PlayStation button on your controller to turn on your console and access Safe Mode.
Select the 5th option on the list, which should be the Rebuild Database option
However, this method won't work if your hard drive (i.e: the SSD) is having a problem itself. If this is the case, you may want to take your PS5 to the nearest Sony Service Center for customer help.
How to Deal With Corrupted Game Saves
You may run into the corrupted game save issue when you close your game during a saving process. As a result, you lose your progress, which could be very painful. Unfortunately, there's nothing much that you can do to save the day. Your best shot is to use an older save and progress through your game again. Just remember to let it save properly this time. We highly recommend getting a PlayStation Plus account so that you can backup all of your saved data to the cloud. PS Plus members will have up to 100GB of cloud storage with their subscription. Check out the deals here.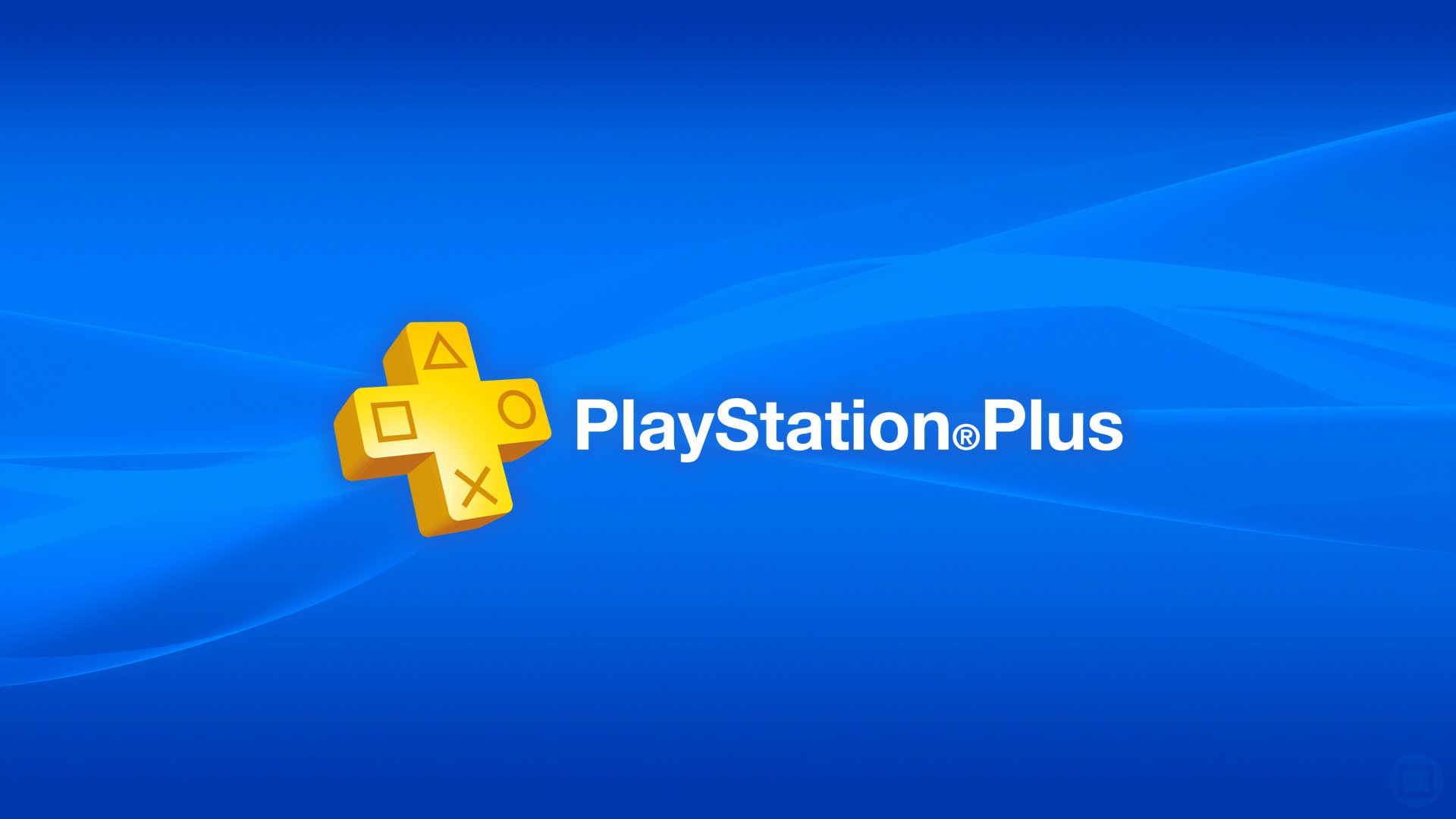 There you go, now you have our guide on fixing corrupted data on your PS5. We will continue to update this guide if any problems pop up. So make sure to follow!!