Currently, the iPhone 12 is one of the first Apple smartphones that support 5G connectivity. When it works, 5G does grant a much faster and more stable internet connection. Unfortunately, a lot of users reported that 5G was not working from time to time on their new iPhone 12, iPhone 12 Mini, iPhone 12 Pro, and iPhone 12 Pro Max. Some phones even display No Service in the status bar. So if you are among the users experiencing this issue, here are some tips to fix the 5G not working issue on iPhone 12.
Check Your Carrier Plan
Before trying to tweak any settings, you should double-check with your phone carrier to see if your plan includes 5G connectivity or not. Different carriers may imply different policies for 5G connectivity. In particular, Verizon requires some users to change their plan which, costs a little bit more in order to get 5G. Meanwhile, AT&T also alerts users to upgrade their plans for 5G when logging into their accounts.
If it's possible, you should grab another iPhone or smartphone that uses the same carrier plan to see if the root of your issue is coming from bad signal coverage.
Check Your Sim Card
If you bought your iPhone 12 from your carrier with a 5G-included plan, you will have no trouble with your SIM card. However, if you bought a SIM-free phone and use the SIM card from your old iPhone, it may not be compatible with 5G. In this case, you may have to buy a new one or contact your carrier to ask for upgrading your existing SIM card to support 5G.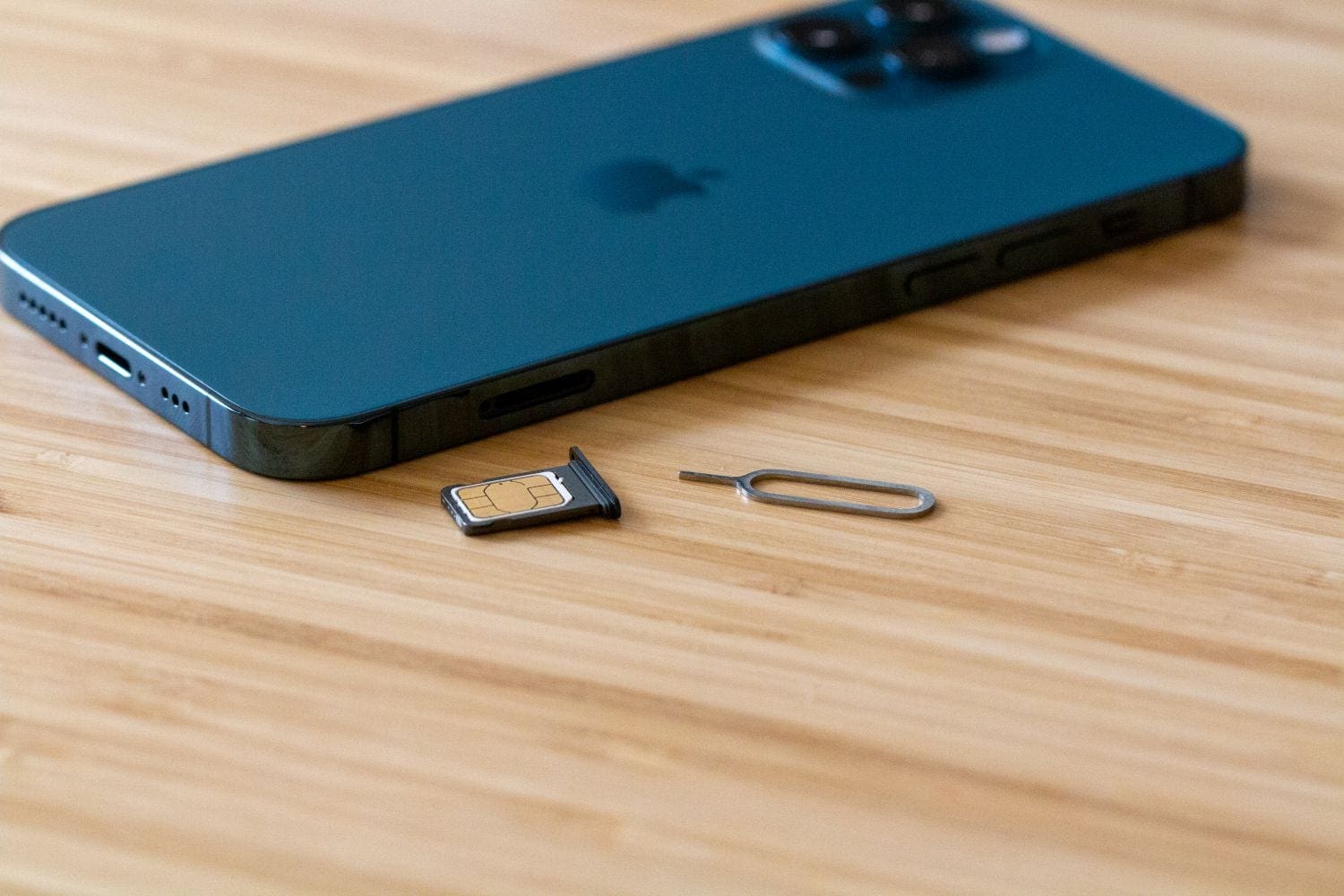 Toggle Airplane Mode
According to user reports, the simplest way to deal with the "No Service" issue on an iPhone 12 is toggling the Airplane mode On then Off.  Disabling Airplane Mode on iPhone will force your terminal to reconnect to the closest cellular cell available and thus restore connectivity.
To do this, you need to:
Swipe down from the top-right corner of the screen, to bring up the Control Center.
Tap the Airplane Mode icon to enable it and wait for a couple of seconds.
Tap the same toggle again to turn off AirPlane mode. 
Check the status bar and notice if the signal bars are back on.
Reboot Your iPhone 12
Rebooting your device is one of the first things you should try if you are facing issues with your iPhone. And the iPhone 12 models are no exception in this case. Rebooting your iPhone 12 will kill off any running background apps and give your device a fresh start.  It does solve several software-related problems, so there is a chance that it will fix the 5G not working issue on your iPhone 12 as well.
To reboot your iPhone 12, you need to:
Press and hold either volume button and the Side button until the power off slider appears.
Drag the slider, then wait 30 seconds for your device to turn off.
Turn your device back on by pressing and holding the Side button until you see the Apple logo.
You can also try hard rebooting your iPhone 12. Learn how to do this here
Reset Network Settings
Resetting your iPhone's Network settings means clearing all of your WiFi, cellular data, and Bluetooth settings. If there's anything that goes wrong with your connection settings that lead to the 5G issue, resetting them will probably fix the problem. 
To Reset network settings on your iPhone 12, you need to:
Open Settings
Go to General
Select Reset Network Settings
You may or may not be prompted to enter your password.
Press Confirm and your iPhone 12 Pro will forget and reset all network settings.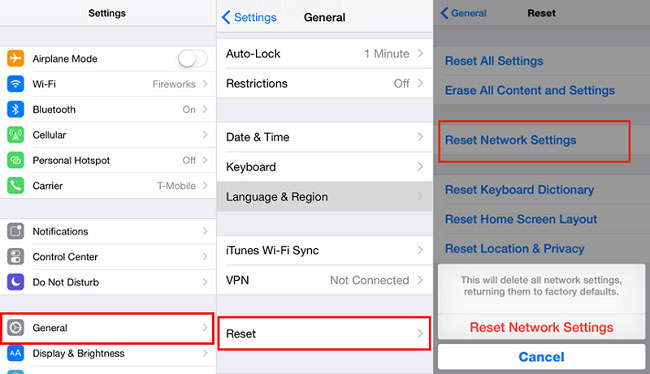 Check For Software Update
This is not the first time we are seeing a connectivity issue on an iPhone series. In fact, this problem used to pop up in the days of the iPhone 4. However, Apple normally releases iOS updates that fix bugs and problems on the iPhone models. So, make sure you keep your iPhone 12 software up-to-date in case it will fix the 5G issue eventually. 
To check if there's any update, Go to Settings>Software Update. If a new update available, you can select it and hit install.
There you go, these are our tips to fix the 5G not working on iPhone 12. If you have any questions, please let us know in the comments!
Was this article helpful?