Finding a good memory card recovery software for Mac isn't that easy, but there is one memory card recovery tool that's really worth your time: Recoverit. Created by the crack development team at Wondershare, Recoverit is among the best SD card recovery software that you will find on the market.
The Recoverit data recovery software is user-friendly and intuitive, and does not require any special technical expertise to use. The powerful memory card data recovery algorithms running the program can seek and find any file that's been deleted from your SD card. No need to worry about things like photo recovery from memory anymore: Recoverit will easily retrieve any accidentally deleted photo, video, document, music file and other data.
One of the best things about this top free memory card recovery software is the number of hardware products it supports when it comes to memory card repair. From cameras to USB flash drives to hard disks to MAC to SD cards, there's really no location from which this memory software won't be able to recover your files. It's no wonder that nearly 6 million people have downloaded this amazing memory card recovery software free of all the complex settings and confusing UI elements that comes with most modern software.
Let's take a quick look at how to use Recoverit Pro for Mac:
Step 1: Download the application from the original source. Beware of duplicates because they can contain harmful programs that might affect your data and violate your privacy.
Step 2: Double-click the DMG file to install the program from Finder, or from the Downloads bar right after downloading the setup file.
Step 3: The setup wizard will take you through the process, and you can launch the app once it's been installed.
Step 4: The Recoverit home page will show you several options based on the recovery method. Select the appropriate one and a new window will be displayed.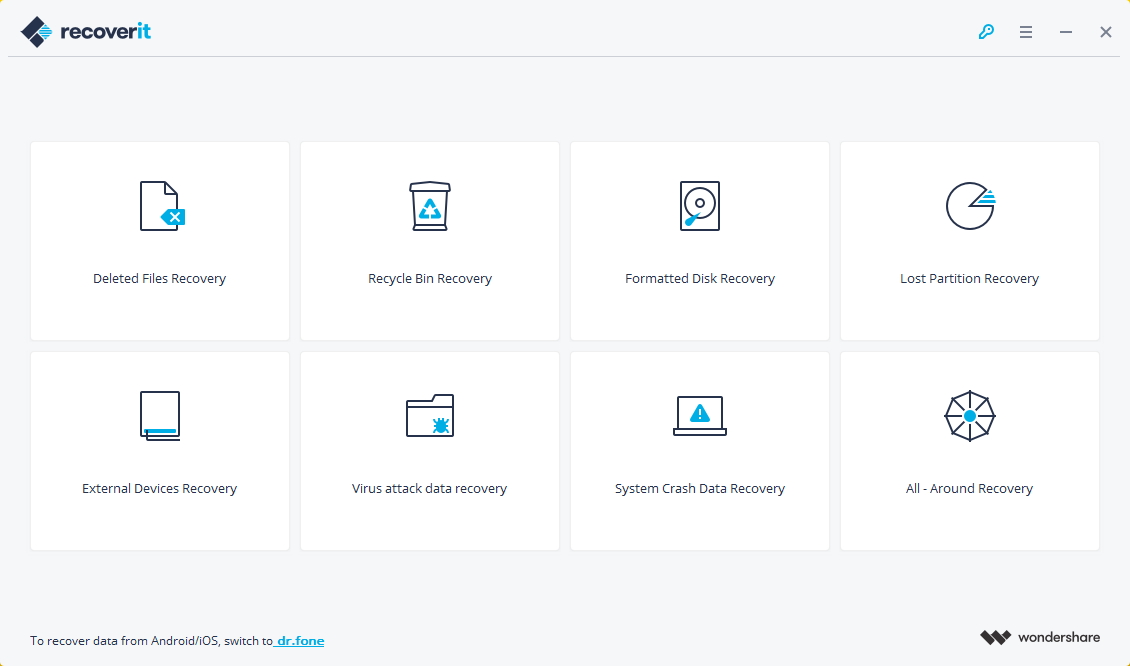 Step 5: In this window, select SD Card as your option. You will need to insert the card into your Mac either directly into the SD card slot or using a card reader. Click on 'Next'. You can also select a specific drive on Mac.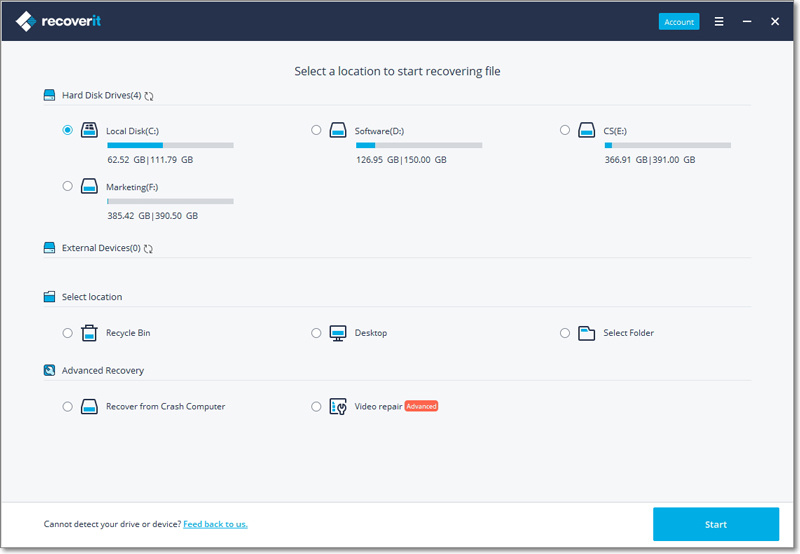 Step 6: The software will now let you initiate a scan of all the files in your SD card that are recoverable. Review this list, make your selections and then hit 'Recover' to start the card recovery process. If you can't see the files you're looking for, it's possible that they're in a different location. In such a situation, click on the 'All-Around Recovery' option, as highlighted in the screenshot below: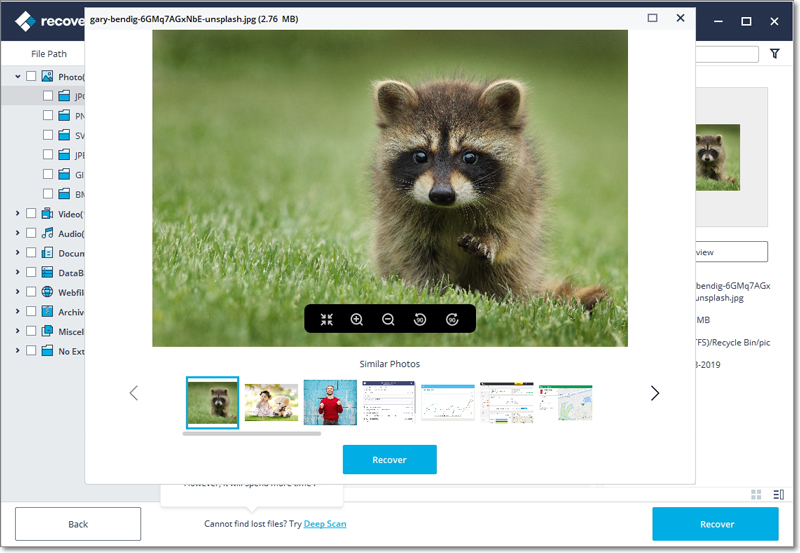 Step 7: Once all the selected data has been recovered, you will be able to find these files in Finder. It is recommended that you create a duplicate copy on your computer before ejecting the SD card.
Recovering data from a memory card is a tedious process if you don't have the right tools. This is especially true if the deleted information has been overwritten. For this reason, a set of complex algorithms is required to get back deleted files without being corrupted. This is where Recoverit excels because your recovered files will be restored the way they were before they were deleted.
If you've got a ton of files that need quick recovery, we recommend using the All-Around Recovery Mode. That will help you cover more ground, especially if you're not sure whether you had the data on the SD card in the first place. Think of this utility as more of a comprehensive data recovery tool for Mac rather than one that works with specific data types or storage devices. It is most certainly among the best card recovery programs we've seen in a long time, but it's equally powerful when recovering things like emails.
Possibly the best aspect of Recoverit is the amount of effort that's been put into the UI side of things. The user interface, as well as UX, or user experience, are very crucial in terms of how well a software is adopted by new users. Novice users might be put off by complex settings and crowded controls, so the options need to be minimal. On the contrary, expert users will want more granular control over settings. That balance is hard to achieve, but Wondershare has done it very elegantly with the Recoverit software for Mac.
As for pricing, we think it's extremely competitive compared to other software tools on the market. Considering the width of recovery capabilities and the depth of recovery effectiveness, we think the lifetime license is actually under-priced, which is great if you're a new customer looking for the best SD card recovery software around. It's a one-time payment that will take care of your Mac's memory recovery needs for life, and you'll keep getting fresh updates for free whenever the company releases new features.
One final noteworthy point is how intuitively the software functions. For example, recoverable files are all ticked off by default, which means you only need to uncheck the ones you don't want. You can also select and deselect everything, which makes it more convenient. Some of the software we've seen in the recent past make it unnecessarily difficult or confusing in this respect.
In closing, we would easily rate this software a 9.5 out of 10 in usability, effectiveness, compatibility, flexibility and pricing.
Was this article helpful?