So the long-awaited update for the Mac operating system – macOS Big Sur is finally here. The new macOS version promises to be a big upgrade in both performance and design for the operating system. However, a lot of users notice that macOS Big Sur is still unstable and currently includes some issues, especially on old Mac models like failed downloaded, battery life running out quickly, and fan noise. So if you are one of those users who are affected by one of those macOS Big Sur problems, it is a good idea to downgrade to a more stable macOS version. In fact, the process is quite simple, here are the steps:
Back-Up Your Mac
Before you do anything else, you should consider backing up your Mac's data. In fact, downgrading your macOS version means erasing everything on your hard drive. So don't skip it.
There are several ways to back up your Mac. You can check out this post for a detailed guide.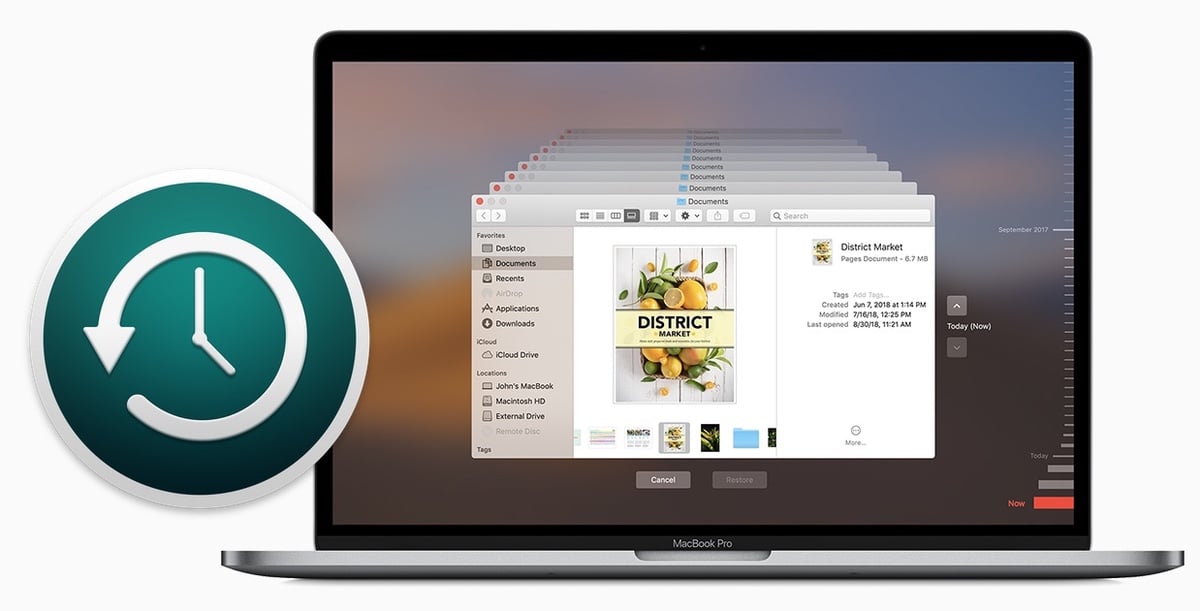 Allow Booting From External Media
This step is only required if you now have a Mac model that was manufactured in 2018 or later. This includes MacBook Air, MacBook Pro, or Mac mini with the T2 security chip. You may face some issues while booting from an external drive on these models. To allow booting from external media on your Mac, you need to:
Restart your Mac and boot in Recovery Mode
Go to Utilities > Startup Security Utility
Enter your firmware password
In External Boot, check the box next to "Allow booting from external media."
When you are done, it's time to downgrade macOS Big Sur to macOS Catalina.
Install macOS Catalina On A Formatted Drive
Now you will need to get the mac OS Catalina installer file. However, macOS Big Sur is currently the newest version so you won't be able to get macOS Catalina from the Store. Instead, you can get it here. After you get the installer, install it on a formatted external drive.

(If you don't know how to format a drive on your Mac, check this guide by Apple.)
Your drive should have at least 12GB of free storage for the process to work properly. Once you have an external drive by your side, here are the steps you need to follow:
Open Finder > Applications
Open Terminal from Utilities
Type the following command : sudo /Applications/Install\ macOS\ Catalina.app/Contents/Resources/createinstallmedia –volume /Volumes/xxxxx
(Note that the "xxxxx" in this command is the name of your drive, so you replace it accordingly )
Hit Enter
Enter your admin password and press Y
Click Return
Once Terminal says Done, you can exit it and eject the drive
Removing macOS Big Sur From Your Hard Drive
The next step is to remove the new version of macOS on your Mac's hard drive. What you need to do is:
Restart and boot your Mac into Recovery Mode.
Open Disk Utility > Continue.
Select your Startup Disk > Erase.
Select APFS or macOS Extended format and confirm your action.
Reinstall macOS Catalina on your Mac
Now you just need to re-install macOS Catalina:
Ensure that your Mac is connected to the internet.
Connect it with the prepared bootable external drive.
Restart your Mac.
While it's restarting, hold down the Option button.
You will see a list of startup disk options.
Select the bootable drive that includes the macOS Catalina installer.
Hit Continue, agree to the licensing terms, and wait for macOS Catalina to reinstall.
When the process is complete, you can use your Mac as usual. Make sure that you restore your Mac from a back-up.
There you go, now you know how to downgrade your macOS Big Sur to macOS Catalina. If you have any questions, please let us know in the comments!
Was this article helpful?