As a Mac user, you may find the macOS a reliable and useful operating system. However, like all the other operating systems, from time to time so often it has an issue and requires first aid. These issues may include a slow system, freeze apple screens, crashing, unresponsive programs, and thousands more. In most cases, you may immediately try to contact Apple support for fixes. But in fact, tons of these issues can be fixed by yourself with simple methods. So to help you save time, here are the common ways to fix MacBook issues
Reboot Your MacBook
Rebooting your MacBook is the easiest and simplest way to fix some of Mac's issues. Usually, this method is used when you find an application unresponsive and failed to work. MacBook has a fast reboot speed, so it is highly recommended that you try it at first any time you find your macOS is having issues.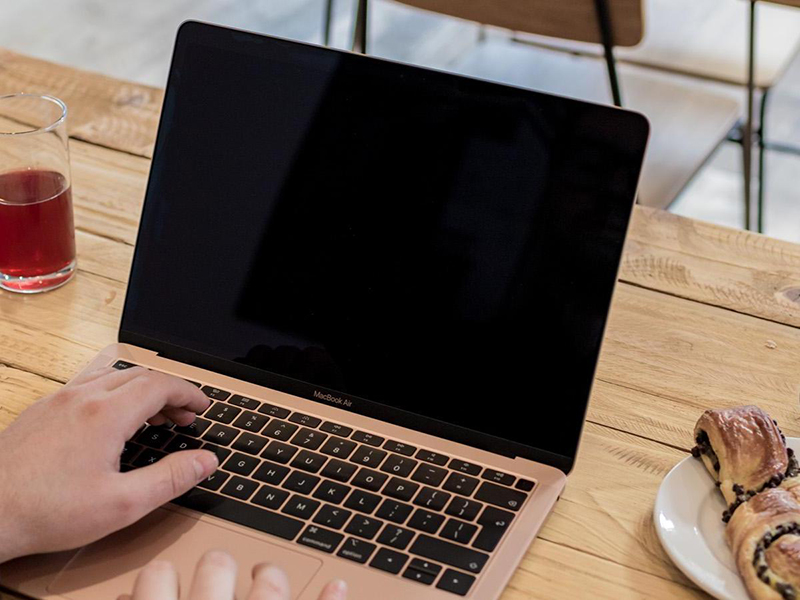 Reset PRAM or NVRAM
Your Mac stores certain settings in a special memory area even if it is turned off. PRAM and NVRAM are referred to as a small amount of special memory in every Mac that stored information the computer needed before it loaded the operating system. On Intel-based Macs, this is stored in memory known as NVRAM; on PowerPC-based Macs, this is stored in memory known as PRAM.
If you find your Mac might not start up correctly, weird audio problems, or might exhibit any of numerous odd behaviors afterward, there is a chance that your Mac PRAM and NVRAM is the cause. In this case, you should try to reset the PRAM and NVRAM.

To reset PRAM and NVRAM perform the following steps:
– Turn off your computer.
– Turn it back on.
– Press and hold the Command-Option-P-R keys before you hear the startup sound.
– Hold the keys down until the computer restarts, and you hear the startup sound for the second time.
– Release the keys.
Boot The Safe Mode
To start Safe Mode on a Mac, firstly you need to restart your computer. After that, immediately hold down the Shift key until you see the progress bar at the bottom of the computer. This is a sign that your Mac has started Safe Mode, which also clears some of the added caches. Once in Safe Mode, reboot the computer normally, without holding down the Shift key.
Resetting the SMC
System Management Controller (SMC), a circuit that deals with your Mac's power management, temperature monitoring and fan control, status lights, keyboard backlights, and a few other components. If the SMC has problems, you may find issues like slow performance, slow applications launch, loud fan noise, batteries that don't charge correctly, and several more. Therefore, resetting the SMC to factory defaults may resolve these problems. You must shut down your MacBefore you can reset your SMC After that, the procedure varies depending on the type of Mac you have. You can check the full process on this Apple support page. Make sure that you do the right procedures that suit your computer type.
Repair Disk Permissions
Repairing disk permissions is something you should be doing from time to time, even if you're not experiencing any issues with your Mac. You can verify the status of the drive and the file system in Disk Utility. This feature can find and fix several issues related to the formatting and directory structure of a Mac disk. These errors including those can lead to unexpected behavior when using your Ma or prevent your Mac from starting up completely. In newer versions of macOS, Apple calls it the First Aid feature.
In most cases, it shouldn't have any problems, but if something is found, you must fix it immediately. Start Recovery Mode, reboot your Mac, and hold Command + R until the Apple logo appears. With Recovery Mode enabled, select the primary hard drive on your Mac and click on Repair Disk or First Aid, depending on the OS version you are using.
Update Your macOS to The Latest Version
Every time it updates its software, Apple fixes its security holes and fixes bugs. Perhaps the problems you are having are due to the outdated version of the operating system you are using. So, please update to the latest version of macOS for your device.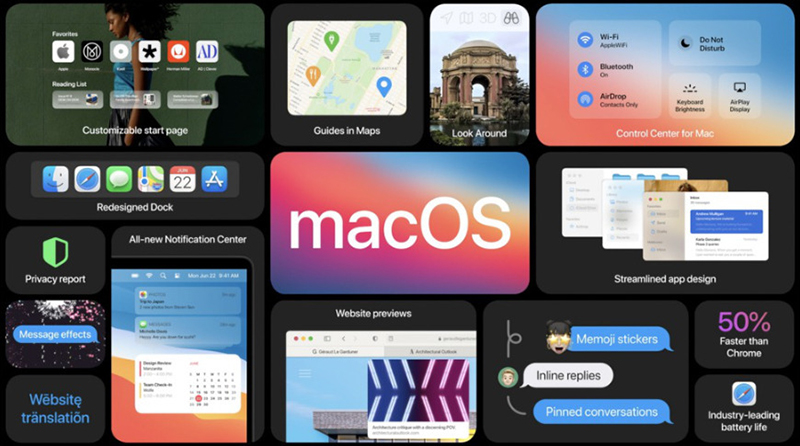 Create A New User Account
Sometimes, some problems happen related to a user account, and the best workaround is to create a new one. However, this can cause you to lose all old settings and data. Use this method only if the problem is account-related that can't be fixed by any other method. Before deleting the old account on the device, please back up all important data.
To create a new user account, open System Preferences, and go to Users & Groups. Then click on the lock icon at the bottom of the screen and then on the plus sign. Follow the steps on the screen to create your new account.
Reinstall The macOS
If other methods do not work for you, reinstalling the macOS may be the solution. Before you consider reinstalling macOS, make sure you have multiple backups of your data. You also should make a note for your important settings so you can restore them afterward. In some cases, it is possible to restore your user profile from a Time Machine backup, but in other cases, it is better not to do that. The decision depends on whether or not you think your user settings cause the issue or not.
The quickest way to reinstall macOS is to boot into Recovery Mode, erase the primary hard drive and then reinstall from Recovery Console. You can check more options for reinstalling the operating system on this Apple support page.
There you go, now you have our common ways to fix MacBook issues. If all of the above methods still do not help fix the error on your machine, it is best to bring the computer to an Apple service center for better consideration. Do you have any other tips to deal with MacBook issues? Let us know in the comments!