The answer is Yes, but not completely. In fact, currently, no tablets can completely replace a laptop at the same price range. Laptops prove to be far more powerful when it comes to processing multiple tasks. However, with its powerful new features, it is possible that the iPad Air 4 replace a Laptop in some specific ways.
Sites Management, Internet Surfing, Contacting with Customers online
If you are a business owner and you are unable to carry your laptop all the time, the iPad Air 4 can definitely replace your laptop to do the work. Things like managing your product catalog via the website, posting a new product, adjusting the price, or contacting your customer online can be done on your iPad without any problem. There are also several apps on the AppStore that support you with your business.
The New iPad Air also supports Picture in Picture, split-screen, allowing for better multitasking. This is significantly enhanced by the A14 chip under the hood.
Processing Documents
The iPad Air can easily handle some basic office works. This includes compressing an email, editing documents, or making presentation slides. The Microsoft Office 365 kit is available and fully supported on iPad Air. So you won't have any major trouble editing the documents. On top of that, the iPad Air 4 now supports the Apple Magic keyboard, which comes in handy for those who like to take notes or draw things. Of course, you can use the virtual keyboards on the iPad, but it may take up some of the screen's space.
Draw A Picture
Drawing something using a mouse is extremely difficult, not to mention the Touchpad. In contrast, the touch controls on the iPad Air make drawing things much easier. It also supports the Apple Pencil, which allows you to take notes, sketch your ideas, mark up emails, and more.
Photos And Videos Editing
For a laptop, you can only take a photo or record a video with its webcam. This normally results in low definition photos/videos. The iPad Air 4 is equipped with Apple's newest technology as well as the new LiDAR scanner. Therefore, you will be able to capture high quality photos and videos.
When it comes to editing photos and videos, iPad Air 4 won't let you down. Even the default tools such as iMovie can help you get the right output. Of course, there are also several apps on the AppStore that are great for editing as well.
Traveling Buddy
If you are traveling regularly but you have to stay connected, the iPad Air 4 is a great choice for you. In fact, laptops will always be bigger and heavier than any tablet. So carrying them around when you are traveling is not a good idea. The iPad Air is lightweight, but powerful to keep you connected and entertained anywhere you go.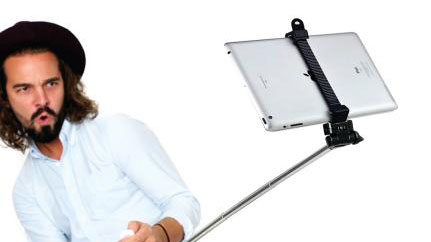 Entertainments
It is amazing to watch a movie, TV show, or any video on your iPad Air 4. It has a 10.9-inch Liquid Retina display with a premium design and vivid colors. When it comes to gaming, you can play millions of games that are available on the AppStore. Some of them can even rival console games in graphics quality. In addition, iPad Air 4 now supports Xbox and PS4 controllers, making it a portable console.
That's how the iPad Air 4 can replace your laptop in some ways. What are your opinions? Share them with us in the comments!
Was this article helpful?