Apple promises that the iPhone 12 lineup will have an all-day battery, which in most cases, can carry you throughout the day. If you are a casual user, you won't have to worry much about a red battery bar as iOS is great at preserving the battery when it's on standby. However, sometimes taking too many photos, filming some long vlogs, or a hard gaming session will drain your iPhone 12 battery quickly. These situations can be very frustrating. So you may want to keep some tricks up your sleeve to save these precious percentages. Don't worry, we got your back. Here are some tips to get the Best Battery life Possible from your iPhone 12.
Keep Your iPhone 12 Software Up to Date
Updating your iPhone 12 software regularly will protect it from unexpected issues that can affect the battery life. To check for any update available, open Settings>General>Software Update. If there is a new version, select it and tap Download & Install. Currently, the latest iOS version is iOS 14.3.
Turn Off Location Service
Since the release of iOS 14, the Location service provides a precise location of your phone instead of an approximate one. However, as it has to work continuously, Location service will consume more data and battery than before. So if you don't need anything related to location, you can turn this service off. Just go to Settings > Privacy > Location Services. From here, you can disable it in general or only allow some apps to use location services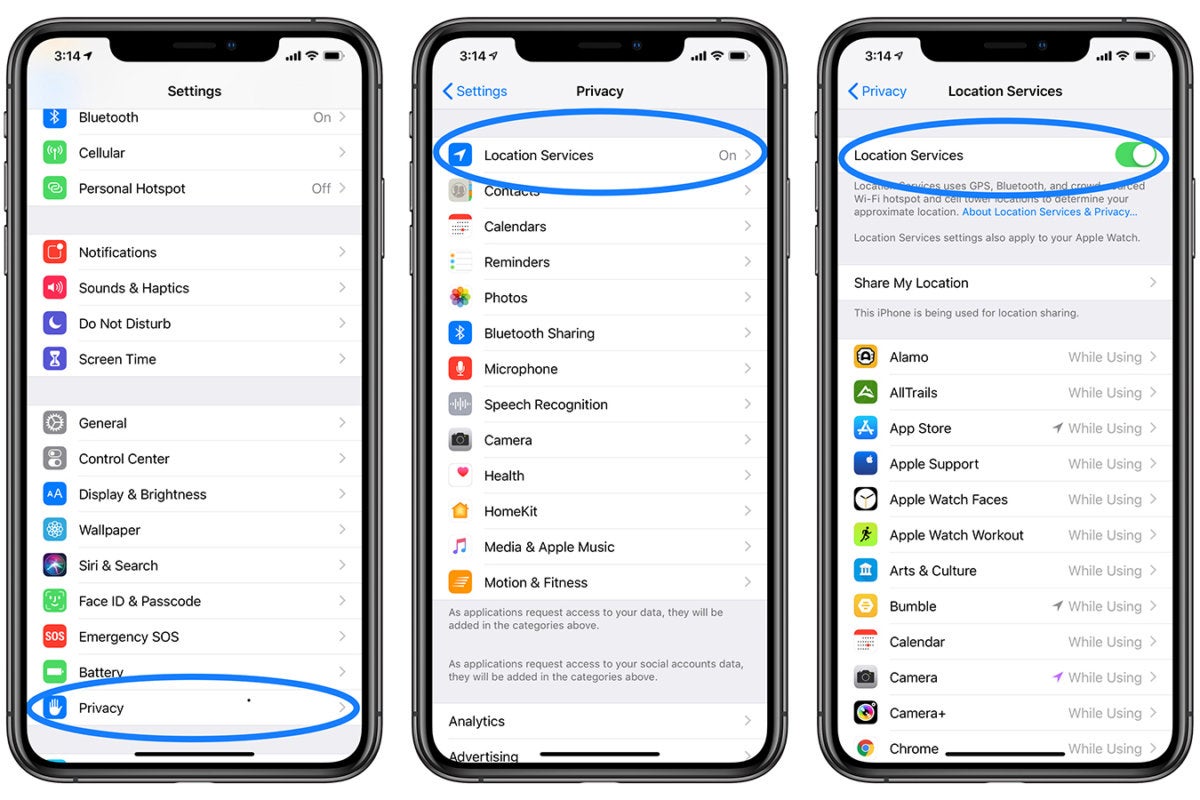 Use Dark Mode
Dark Mode was introduced by Apple in iOS 13, which allows users to apply a darker theme on the iPhone's interface and some widgets. Since its introduction, Dark Mode has received a lot of praise from users. But you may not know that Dark Mode can help you save battery. In fact, Dark Mode can actually extend your iPhone's battery life by 30%.
Here is how to activate it:
Go to Settings > Display & Brightness.
Select Dark to turn on Dark Mode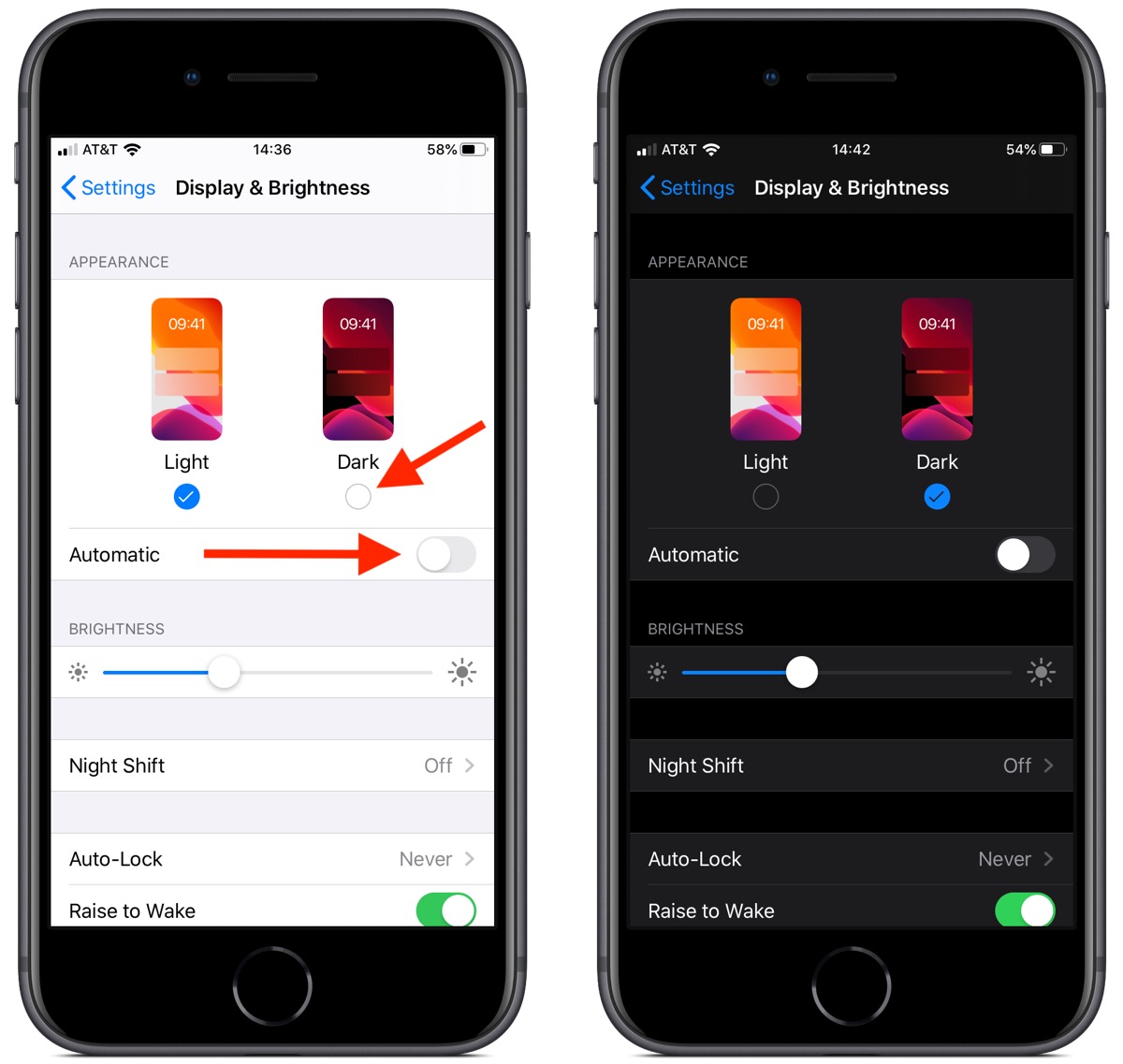 Alternatively, you can turn on Dark Mode from Control Center. Open Control Center, touch and hold the brightness bar, then tap Dark Mode On or Dark Mode Off.
Use Low Power Mode:
If your iPhone is running low on battery, you can turn on Low Power Mode in Settings>Battery. When this mode is activated, your iPhone will temporarily stop downloading new emails, restrict app refresh in the background, and disable visual effects. According to Apple, Low Power Mode can extend battery life by 3 hours. When your iPhone is charged to 80%, this mode will be automatically disabled.
Disable Raise To Wake
Raise to Wake is a feature that automatically lights up the screen every time you pick up your iPhone, allowing you to quickly check notifications or check the time, instead of having to press the screen or any button. This feature is particularly useful, but it can also drain the battery if you hold your iPhone while doing some activities like walking, running, or dancing. Therefore, you can disable Raise to Wake by going to Settings> Display & Brightness > Raise to wake > Off.
Turn Off 5G Connectivity
The iPhone 12 lineup is the first iPhone that is capable of connecting to the 5G network. This type of network does provide an amazing speed, but it also drains your iPhone battery faster. Normally, the phone system will automatically adjust between 4G and 5G depending on factors via a feature called Smart Data Mode. But you can do this manually to save some more percentage of your battery. 
Go to Settings -> Cellular -> Cellular Data Options and choose the Voice & Data option. From there, you can choose how 5G works on your phone. There are 3 options:
5G Auto: This option is activated by default and it also means that the Smart Data mode is on. When 5G speeds don't provide a noticeably better experience, your iPhone automatically switches to  4G/LTE.
5G On: Your iPhone will always connect to a 5G network when it's available
LTE:  Your phone will use only LTE network, even when 5G is available.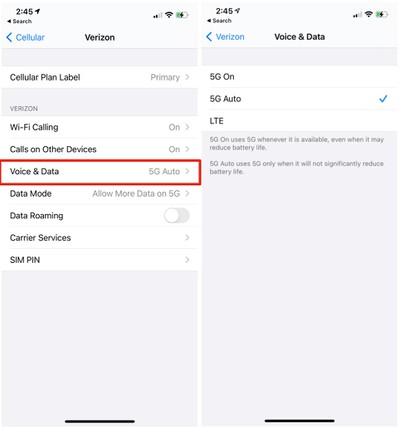 There you go, now you have our tips to get the best battery life possible from your iPhone 12. If you have any questions, let us know in the comments!
Was this article helpful?