It will be a total disaster if something goes wrong with your MacBook Pro and you lose all the data on your computer. Therefore, it's highly recommended that you back up your Mac data on a regular basis. From irreplaceable family photos to PowerPoint presentations you're working on, they all need to be protected. There are several ways to get this done such as iCloud Backup, Google Drive Back up, and more. Each method has its own advantages and drawbacks. In this article, we will guide you on how to back up your MacBook Pro to an External Hard Drive.
Tool To Use
In order to backup your MacBook Pro data to an external hard drive, you will have to use Time Machine. This is a tool made by Apple itself and has been pre-installed on macOS since OS X 10.5.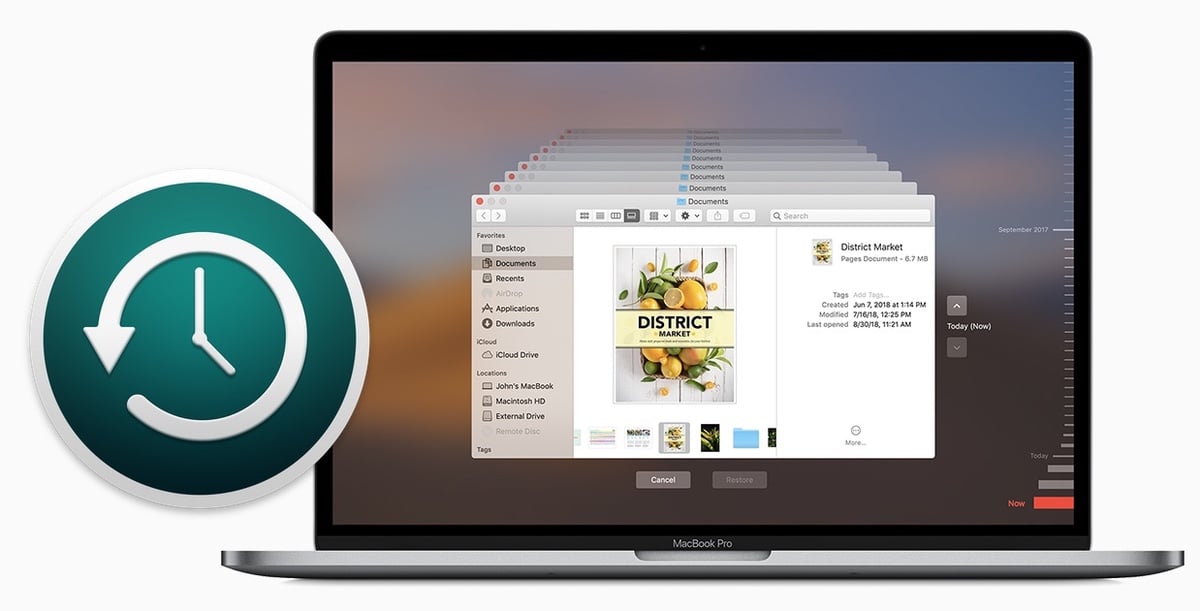 To find it, click on the Apple logo on the top left corner of your screen, then select System Preferences.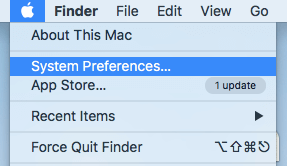 In the Preferences panel, you'll see the app between "Date & Time" and "Accessibility".

Alternative, you can open this app by using Finder>Applications>Time Machine
Using Time Machine is the easiest way to back up your MacBook Pro into an external drive. Once you have a timely backup, it's incredibly easy to restore all or a specific part of your data in case of accidental deletion or a hard drive crash.
So what kind of data does Time Machine back up? Everything that's available on your machine will be protected. These types of data include Photos, videos, documents, applications, system files, accounts, preferences, messages, and more.
Back up your MacBook Pro data to an External Drive With Time Machine
Here is what you need to do:
Step 1: Connect your external hard drive
The first thing you need to do is use the USB cable that comes with your external drive to connect it with your MacBook Pro.
Once the disk icon shows up on your desktop, move on to step 2. If the icon does not show up, open Finder > Preferences > General, and here make sure you've checked the "External disks" box to let them show on the desktop.
Note: if your external drive can't show up on your screen or macOS hints that the drive is not supported, you'll have to format the drive to a macOS-compatible system before proceeding with the following steps.

Step 2: Select the disk for backup.
Now open Time Machine and select the disk you want to use then click Use Disk.
Step 3: Confirm backup
In case you have used another drive for backup before, Time Machine will ask you if you want to stop backing up to the previous disk and use the new one instead. It's up to you to make the choice.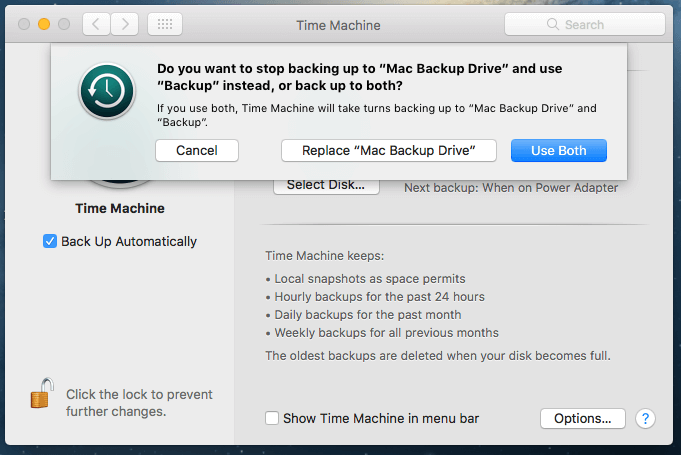 Step 4: Let Time Machine Do its Work
After you confirm the backup drive, Time Machine will initiate the backup process. A progress bar will give you an estimate of how much time remaining before the backup is done. The remaining time may vary depending on the write speed of your external drive.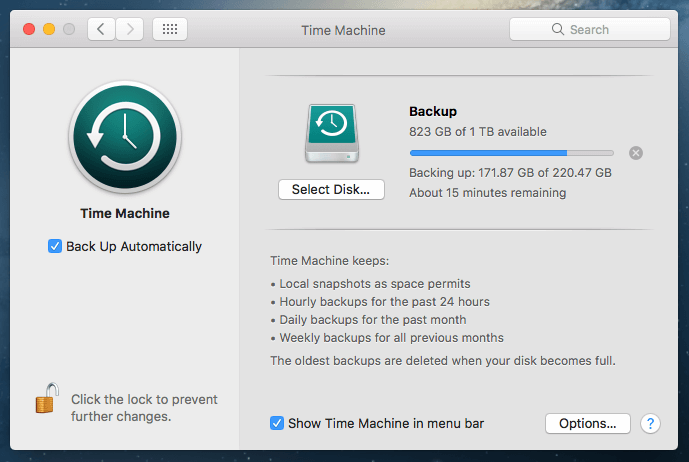 Step 5: Eject your external drive and unplug it.
When the process is completed, don't immediately disconnect the external drive as it may corrupt the data, thus causing irreversible damage. Instead, go back to the main desktop, locate the volume that your external hard drive represents, right-click on it and select Eject. Now you can safely unplug the device and put it in a safe place.
Restore Data From a Time Machine Backup
Now to Restore Data From a Time Machine Back up, everything you need to do is:
Connect your Mac with the external drive that you've created your backup
On your Mac, open Migration Assistant. It's in the "Utilities" folder of your Applications folder
When asked how you want to transfer your information, select the option "From a Mac, Time Machine backup, or startup disk"
Click Continue
Select your Time Machine backup, then click Continue
Follow the on-screen instructions to restore your data from the backup
The process may take hours depending on the size of your backup, so be patient.
---
There you go, now you know how to back up your MacBook Pro to an external hard drive. If you have any questions, please let us know in the comments!
Was this article helpful?