Fortnite is one of the biggest and most popular games among the young generation nowadays. The game has topped several charts as the number one Battle Royal games due to its creative, thrilling, and easy to play characteristics. In fact, Fortnite has become a worldwide phenomenon, amassing 350 million players across the globe as of May 2020. Due to its success, Fortnite has been ported to several platforms including PC, Consoles, and of course Apple and Android. Thought that the games will continue to be successful on the smartphone platform, but serious problems happened. Recently, Epic Games, game developer and publisher of the popular Fortnite game, filed a lawsuit against the two giants company – Apple and Google for monopolistic behavior on the app market. Here is our overview of this case to help you have a better look at it.
Why Epic Games Filed A Law Suit Against Apple and Google?
On August 13, Epic Games announced a 20% permanent discount on V-Bucks – the virtual currency in Fortnite. This discount supposes to be applicable on all the platforms. However, the developer can only do this to the PC and console versions. They cannot offer similar discounts to iOS as Apple enjoys 30% of the total revenue for in-app purchases through the App Store. Instead, Epic Games has implemented a separate payment system in the game. This system encouraged users to pay directly to them instead of using the App Store's payment method. 
However, this bypassing action has seriously violated the policies of Apple. As a result, Fortnite has been removed from the App Store. A short time after that, Google also removed Fortnite from the Play Store due to the same reason. Epic Games immediately replied by suing both Apple and Google. Epic Games denounced the two giants of engaging in monopolistic behavior with its app marketplace policy. In addition, the developer also released the remake video of Apple's most famous ad with characters replaced by Fortnite's characters.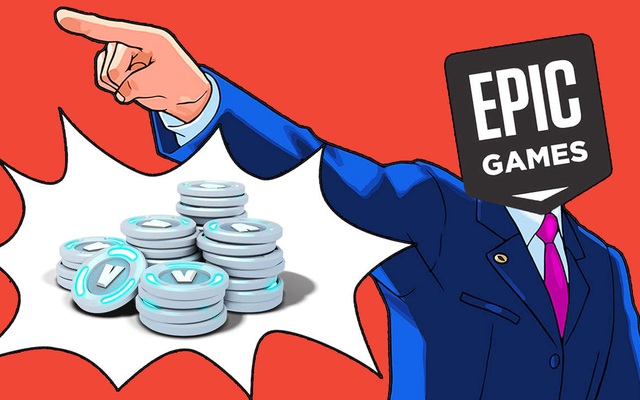 Why Does Epic say Apple and Google Policies Are Unfair?
For years, developers like Epic Games have been annoyed about the 30% fee Apple and Google enjoy for in-app purchases. Although Fortnite is a free-to-play game,  it brings in serious money through in-app payments. Despite the 30% cut off, the game has made about $60 million in the past three months alone,. It's consistently among the five top-grossing apps in the App Store. Therefore, Epic Games think that these policies are applied only because of the domination in the mobile apps market of both Apple and Google.  It's nearly impossible to download apps outside of the App Store and Play Store.
In the Google lawsuit, Epic Games affirmed that through a series of design, technical and legal obstacles, including the persistent repeating security warning pop-up, Google forced themself into an unavoidable middle man between Android users and developers.
On the FAQ section on their website, Epic Games accused Apple of not treating all developers fairly. For example, Apple allows thousands of applications such as Amazon, Grubhub, or Best Buy to let their users pay directly without cut off.
Who is on Epic's Side?
Some major developers agree with Epic Games. Spotify, which sued Apple last year for a monopoly, supports Epic Games' decision to take a stand against Apple and shed further light on Apple's abuse of its dominant position. The streaming music giant also states that "Apple's unfair practices have disadvantaged competitors and deprived consumers for far too long.". A Match Group spokesperson, the owner of the dating apps Tinder, Hinge, Match, OkCupid, said fully in support of Epic Games' effort to show Apple using its monopoly position and its policy of inequality to hurt the customers, app developers, and entrepreneurs.
According to CNBC, Facebook recently publicly criticized Apple for its revenue sharing policy for in-app purchases. Facebook has just launched a new feature to help small and medium businesses organize events with live streaming fees. To support small and medium businesses, Facebook will not charge any fees for this service until the end of the year. Notably, Facebook also suggested that Apple cut 30% of commissions through App Store transactions for the new service to support those users. However, Apple declined the offer which makes Face book really angry.
Apple and Google Opinions
In their announcements to remove Fortnite from the Appstore, Apple asserted their policy of creating fair competition for all developers and making the market safe for everyone. Apple also claims that developers like Epic Games have benefited from the App Store ecosystem. This includes tools, experiments, and distribution. Google made a similar announcement for the Epic Games lawsuit. They stressed that the Android ecosystem allows developers to distribute their apps across multiple markets.
The Importance Of This Battle
It seems that the App Store policy violation is part of the Epics Games' larger plan to trap Apple to incite them to use theirs over the developer community. Before that, both Apple and Google were turned before the US Congress because of monopoly issues and preventing competition.
Apple CEO Tim Cook was questioned about how they treat developers. Meanwhile, Google CEO Sundar Pichai was faced with questions about how Google uses search results to prioritize individual products.
Apple and Google both encountered many exclusive lawsuits and investigations from the authorities. The Epic Games lawsuit only added fuel to the fire. In addition, Epic Games proved to be an annoying opponent because their success simply did not depend on Google or Apple as Fortnite can also be played on other platforms like PC, Xbox One, and PlayStation 4. Although there is nothing to be sure that either side will win this battle, it may be a start for the end of the 2 companies' dominance over key technology markets, open up the space for progress and ingenuity.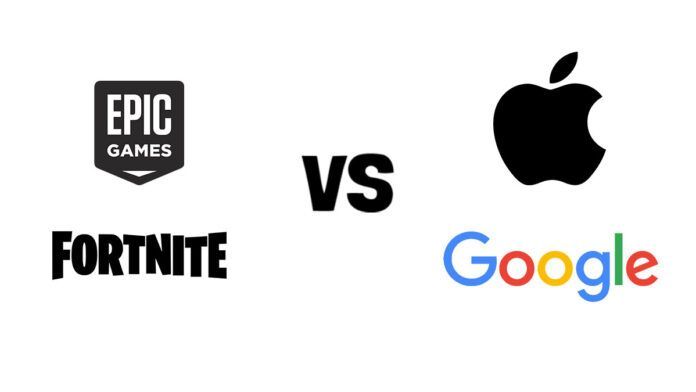 There you go, now you have our overview or the lawsuit of Epic Games against Apple and Google. We'd love to hear your thoughts about this event in the comments!
Was this article helpful?