5G was introduced in 2019 and promises to be a new revolution in networking technology in the next few years. A lot of sectors will take advantage of this new network connection. This includes Surgery, Drones, and Unmanned vehicle sectors. However, 5G Smartphones are still the biggest concern for technology lovers. In fact, more and more 5G smartphones from different companies have emerged on the market.
Here are the best 5G smartphones on the market:
The Samsung Galaxy S20 Lineup
Like all of Samsung's other flagship phones in 2020, all four Galaxy S20 models have 5G connectivity. In addition, they also have 120Hz AMOLED display screens, reverse wireless charging, and a water-resistant design. The Galaxy S20 and S20 SE models have a cluster of 3 cameras meanwhile the Plus and Ultra versions have a fourth camera cluster.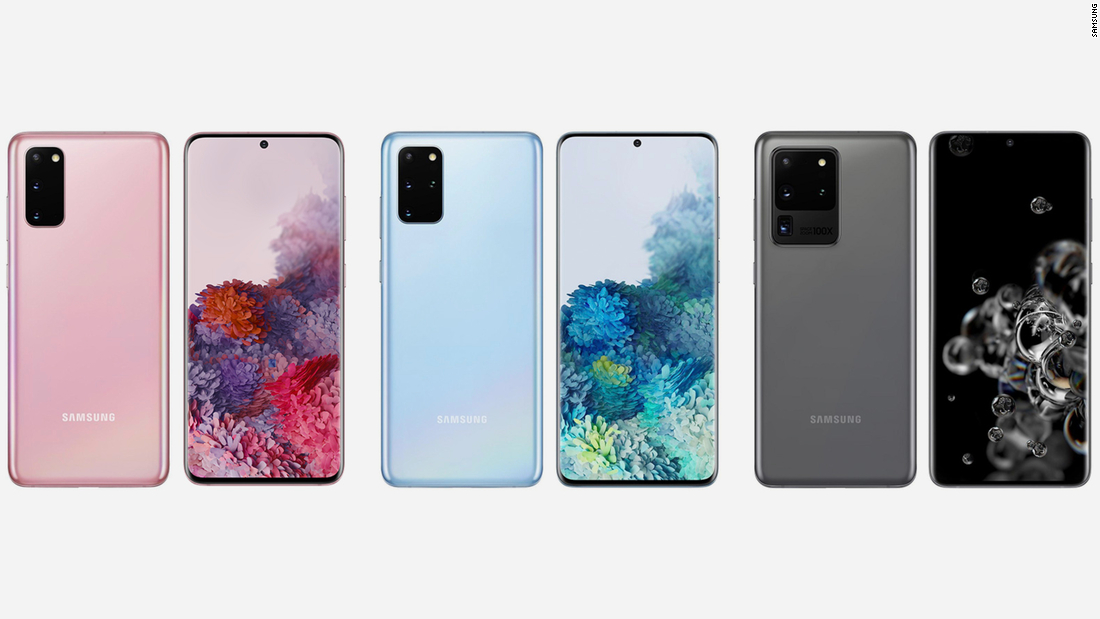 Price:
Galaxy S20: $999
S20 Plus: $1,199.99
S20 Ultra: $1,399.99
Fan Edition (FE): $699
OnePlus 8 and 8 Pro
OnePlus phones used to be famous for their affordable price. However, the OnePlus 8 and OnePlus 8 Pro are now offering a more premium experience than any rival Android phones in the same price range. The OnePlus 8 Pro has a 120Hz display, a telephoto camera specialized in close-ups, extreme zoom, and a powerful 865 Snapdragon chip. On the other hand, the OnePlus 8 is smaller, more affordable but still has 5G support, a 90Hz display, and especially still runs the same high-end chip.
Price:
OnePlus 8: $699
OnePlus 8 Pro: $720
iPhone 12 Line Up
Apple has finally introduced its 2020 smartphone lineup. They are the iPhone 12, iPhone 12 Pro, iPhone 12 Pro Max, and iPhone 12 Mini. All 4 models are equipped with Apple's new A14 chip and several new features, including 5G connectivity. However, it is quite disappointing that the iPhone 12 models still feature a 60Hz screen display
Price:
iPhone 12: $799
iPhone 12 Pro: $999
Pro Max model: $1,099
iPhone 12 Mini: $699
LG V60 ThinQ 5G

This LG 5G phone has a very unique design as it is combined with a phone case accessory that doubles the screen size. This feature, known as Dual Screen, allows the V60 to be folded like a small notebook. So, users can use phone apps on both screens or use them as a tablet. In addition, the LG V60 ThinQ 5G also features a 3.5mm headphone jack, which is extremely rare among flagship phones nowadays.
Price: $649.99
Samsung Galaxy Note 10 Plus 5G

Launched in 2019, the Samsung Galaxy Note 10 Plus is one of the best high-quality smartphones that you can get. It includes a 6.8-inch screen, all-day battery life, and perfect camera functions. The version with 5G support, Note 10 Plus 5G also has a higher price and is one of the most expensive 5G phones up to now
Price: $949.99 to $1,399.99
Oppo Find X2 and X2 Pro

Oppo is a prominent name in the mid-range phones, but its new product duo, Find X2 and Find X2 Pro has many same features as the flagship line. Released nearly 2 years after the predecessor, Oppo Find X, the Find X2 and Find X2 Pro team has a 6.7-inch display, 3-camera cluster, water-resistance, and special support for 5G connectivity.
Price:
Oppo Find X2: $620
Oppo Find X2 Pro: $820
These are our 6 best 5G smartphones on the market. Which one is your favorite? Let us know in the comments!