Mechanical keyboards will change how you use your keyboards. In fact, its features are far superior compared to traditional rubber dome keyboards. Therefore, they will bring users a much lighter, premium feeling. You will find it easier and faster when you type your documents, play games, or they are even great cosmetics to your PC set.
As a result, this type of keyboard is getting popular and become the top choice for PCs. However, not everyone knows how to choose the right one for them. So in this article, we have gathered the 4 best mechanical keyboards on the market.
Corsair K95 RGB Platinum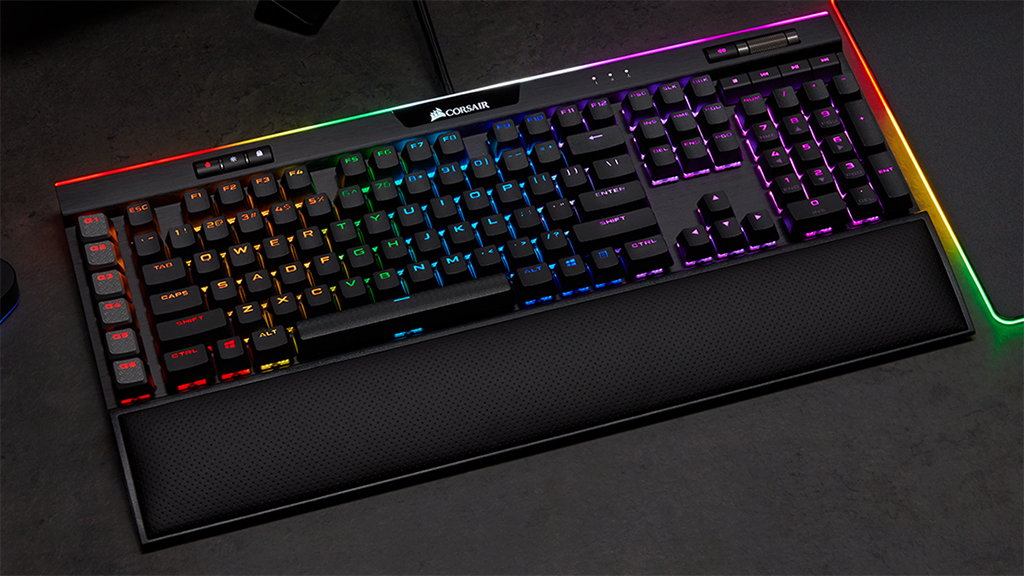 What's Good:
Easy to use.
The keys are responsive and smooth.
Completely wrapped in an aluminum housing.
Utilities customized according to the user.
Multi-effect LED light, easy to customize, with unique RGB edge LED.
Efficient function keys, compatible with macOS.
The palm rest has up to 2 surface options.

What's Bad:
High price.
There is no audio jack.
Macro keys are not really handy and easy to miss-push
Reviews:
The Corsair K95 RGB Platinum is a great keyboard for every gamer. However, its $199 price tag is making it a difficult product to sell on the market, especially for casual gamers.
HyperX Alloy Origins
What's Good:
Exclusive HyperX mechanical switches
Made of sturdy and lightweight aluminum
Clean, simple design
Detachable USB Type-C cable.
Internal memory allows users to save three profiles
Good price of $109.99
What's Bad:
Lack of connectivity options like Audio and USB pass-through.
Noise
Reviews:
HyperX Alloy Origins is a great mid-range keyboard that fits any gamer out there. However, if you do not care much about top-notch features or special design, then HyperX Alloy Origins is worth your shot.
Razer BlackWidow Chroma V2
What's Good:
Very Affordable
Great design.
Award-winning RGB lighting and Exclusive switch.
Custom Razer's Synapse integration supports a large number of games.
Ergonomic wrist rest ensures long hours of comfortable gaming.
What's Bad:
There are no multimedia keys.
the wrist rest can be annoying for some users.
Review
If you are looking for mechanical keyboards that help you in both working and gaming, you may need to change the switches or find another one. But when it comes to gaming only, it is one of the best choices on the market
Kinesis Freestyle Edge RGB
What's Good:
Unique split design can be useful in different specific situations
Compatible with all the operating system including Windows, Mac, and Linux
The detachable Palm Supports and cushioned adhesive Palm Pads offers more comfort while working and gaming.
What's Bad
Quite expensive: $209
The Driverless SmartSet app may be too complicated
Optional "lift kit" costs extra.
Steep learning curve.
Review
If you are a player who are looking for comfort during extended gaming, this is the right choice for you.
That's it! our top 4 mechanical keyboards that makes your gaming sessions more comfortable. If you have got a favorite, let us know in the comments below.
Was this article helpful?